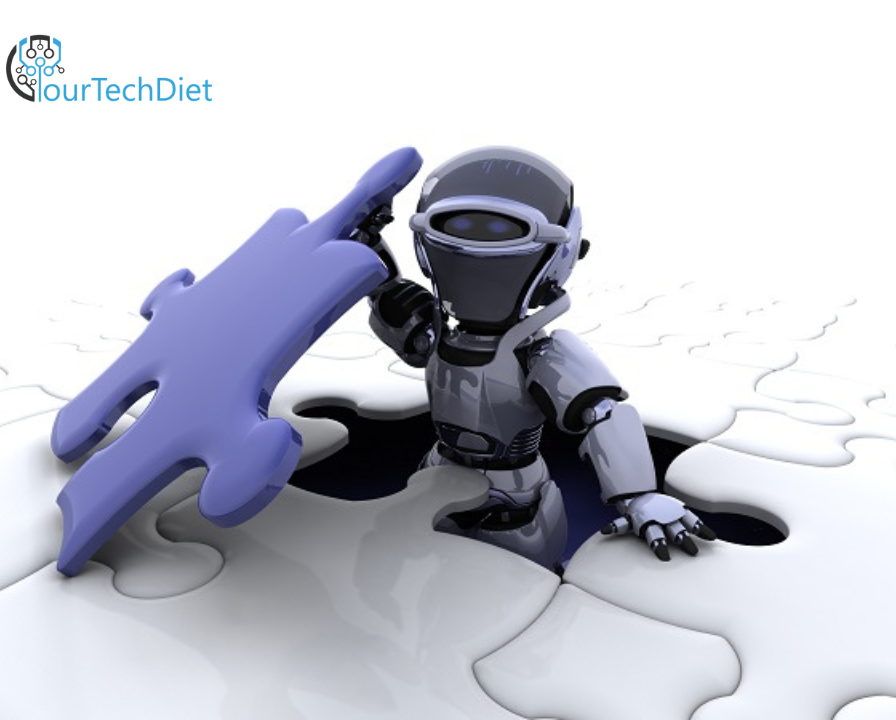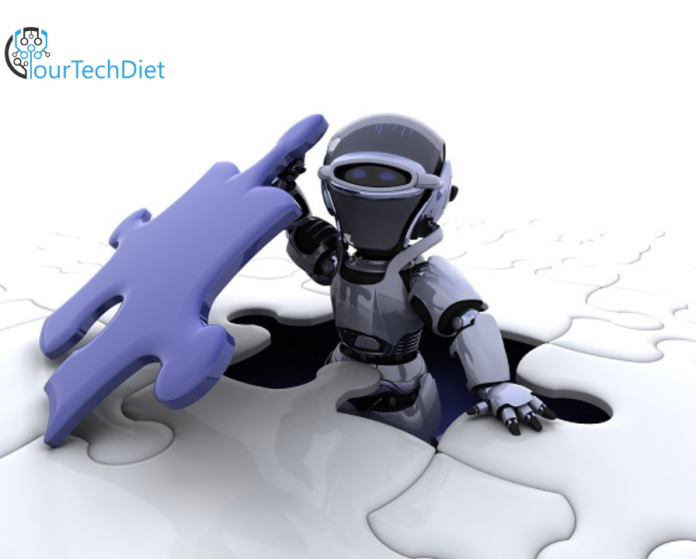 Chat GPT as a Contextual understanding is a new technology that is producing impressive results. For those of you still learning about what it is, I asked it to explain itself. Chat GPT-3 is a language model created by Open AI. It utilizes profound learning innovation to create human-like text which is then trained on a large dataset of text from the Internet. It can be used for various natural language processing tasks, including language translation, text summarization, and conversation. It can generate text based on prompts or conversationally answer questions. Despite concerns about its methods, ethical use, long-term effects on individuals, and broader concerns about a tool that is smart enough to teach, it is a powerful resource that can be used in various ways to save labor in career development work.
The outlined article provides an overview of GPT-3, sign-up, a language model in the field of artificial intelligence, and its capabilities in natural language processing. The article explores the foundational concepts of Chat Gpt, including artificial intelligence, machine learning, deep learning, and natural language processing, as well as its architecture and training process.
Additionally, the article delves into various applications of Chat Gpt, such as virtual assistants, chatbots, sentiment analysis, text classification, speech recognition, image recognition, and robotics. It also highlights advanced concepts in Chat Gpt, including big data, cloud computing, the internet of things, predictive analytics, recommender systems, and computer vision.
The article concludes by discussing the future of GPT-3, including its potential for further development and innovation, impact on society and industries, ethical considerations, and challenges to overcome. Finally, the article calls for continued research and development in natural language processing and AI to unlock the full potential of Chat Gpt.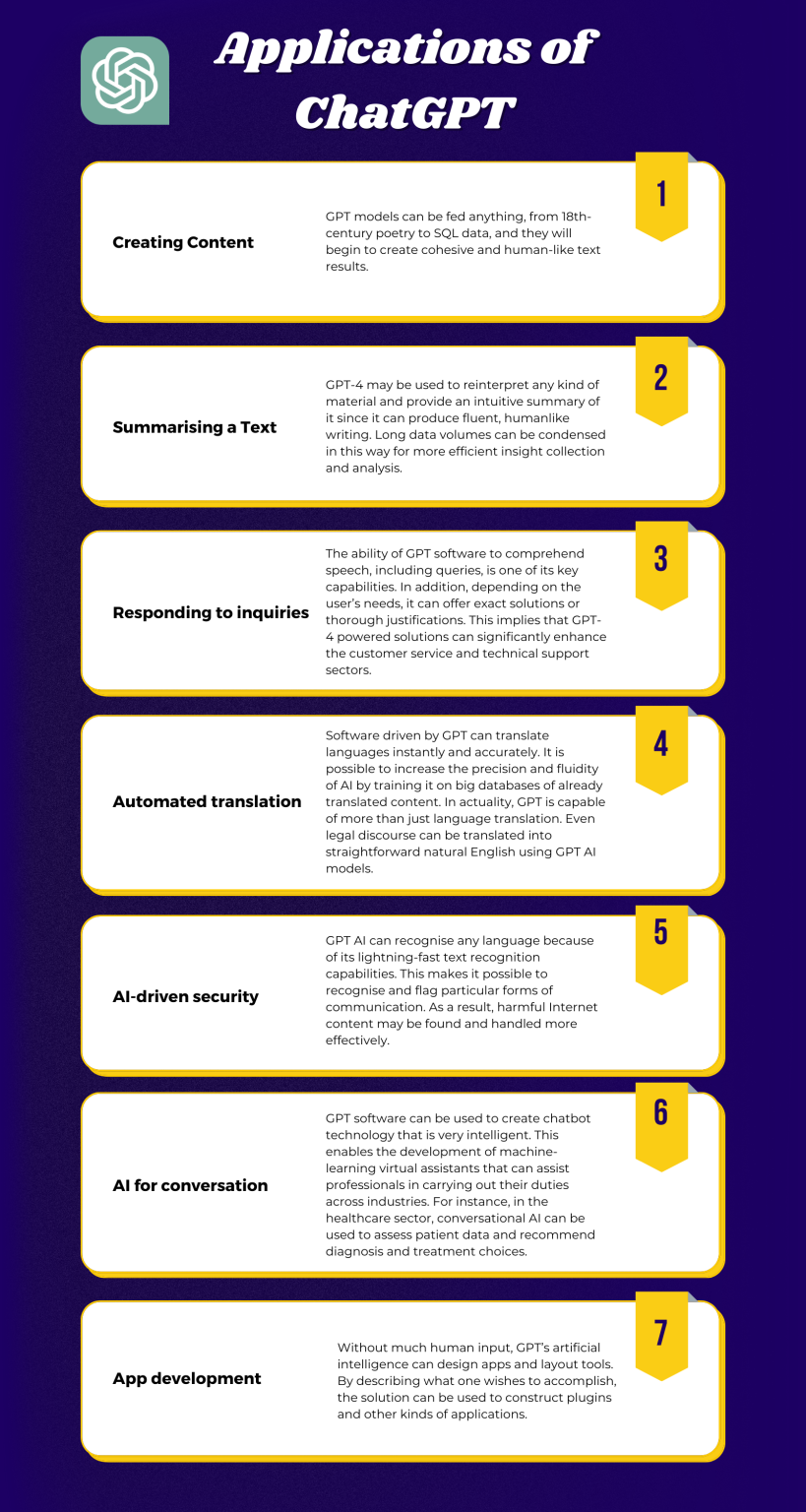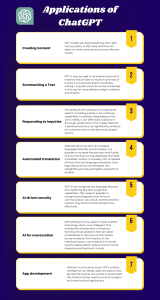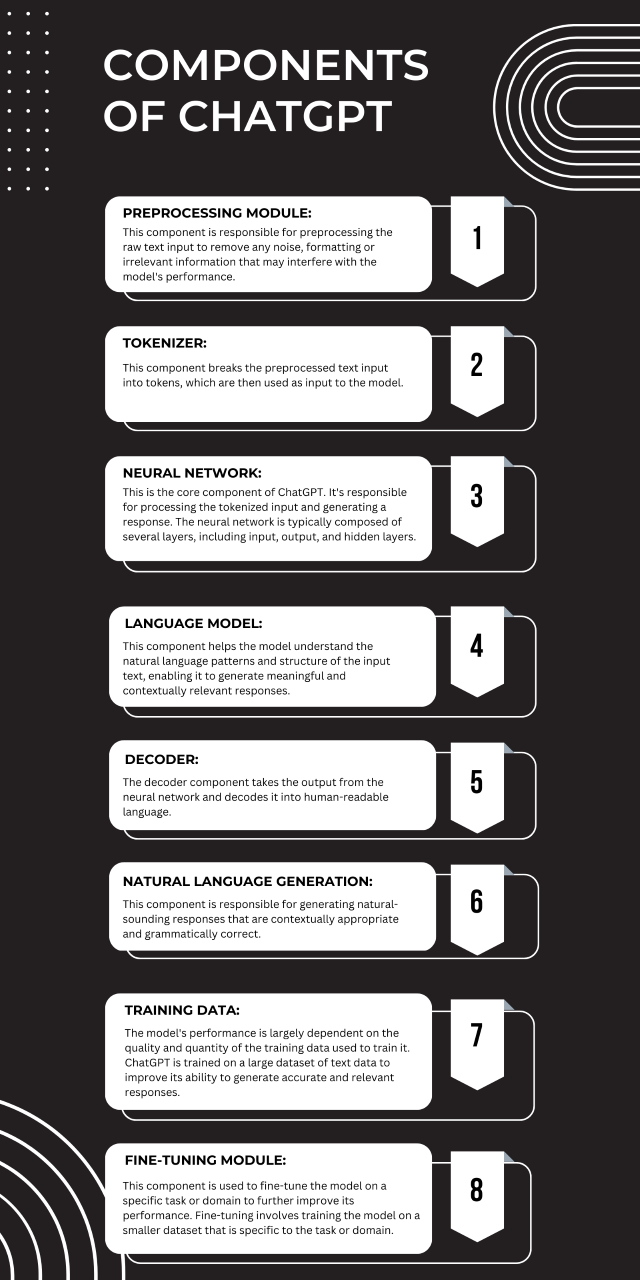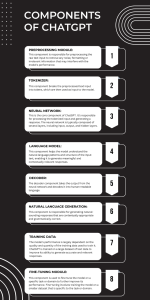 You can ask for assistance in certain ways. Alternatively, I asked Chat GPT what the best employable qualities of working for Burger King :
Customer Service Skills- Burger King's focus on providing friendly and efficient service to its customer's results in the development of strong customer service skills.
Teamwork- Working in a fast-paced restaurant requires strong teamwork skills.
Time Management Working in a restaurant requires the ability to effectively manage time and prioritize tasks to meet business demands. This skill is valued in many workplaces.
Food Safety- Understanding and adhering to food safety protocols is an important part of working at Burger King, and this knowledge is transferable to other food service industries.
Leadership- As a shift manager, you will need to manage a team, respond to customer complaints, and make decisions on the fly. This experience will give you the ability to lead a team and make decisions under pressure.
Communication skills- Communicating effectively with customers, team members, and managers is essential to success in the fast-paced environment of a restaurant. This is a useful skill for any job.
You may ask ChatGPT to consider my experience at Burger King's when applying for a new job, and ChatGPT will use my previous content to respond.
Chat GPT has been observed to confidently convey incorrect or partially correct information without explaining why it is out of context. As always, feedback from those in the know would be valuable. The network has not yet been replaced by computers. You can always feel free to ask questions, access the Automatic Sequence Controlled Calculator (ASCC) service, and discuss the best way forward.
Unsatisfied with the results of the previous prompt? You can ask again, rephrase your request, provide additional information, or press the button to replay your response. It is worth observing how the response changes. A history of your previous responses will be kept, so you can refer back to them at any time without risk of losing your previous results.
Since the AI does not know you or your strengths and weaknesses, it will make generalizations that would be reasonably true about the subject. You can submit a job description to the AI, but the AI will still make generalizations. Don't lie to get a position if they suggest that you present yourself in a way that is not true or that the position requires skills that have not yet been developed.
Employers have 100% right to terminate your employment immediately if they discover that you have not been truthful in your application or interview. Not only that, but your ability to work for that company in the future, or for any other company in your industry, could be permanently damaged. Your professional reputation, no matter how attractive, is more important than an easy entry-level position.
The best you can hope for from your resume is to get an interview. The interview itself is how you convince the employer that you are the best candidate. If you don't let the AI make all of your arguments and prepare how you can talk to people about it, you will be outperformed in the interview and lose the opportunity.
It may be difficult and time-consuming to think carefully about the best qualities you possess and put them on your resume, but the effort will make it easier to meet and explain them in person. Just as you don't have complete control over self-driving cars or autopilot airplanes, you don't have complete control over GPT-3. I think employers outside of computer science will be looking for Chat AI skills – not quite ChatGPT, but there will be similar products, and it may become a requirement on future resumes, just like Microsoft Office and Excel. As long as you are in control and use it to solve problems and reduce effort, it can be a useful tool. Please don't take the wheel, but give directions.
A. Artificial Intelligence
B. Machine Learning
C. Natural Language Processing
D. Deep Learning
E. Neural Networks
As an AI language model, Chat GPT is designed to process and generate human-like language. It depends on the GPT-3.5 design and utilizes profound learning calculations to examine a lot of text information and learn examples and connections among words and expressions.
Some of the fundamental features of Chat GPT include:
1) Natural language processing: Chat GPT can understand and generate natural language text in a variety of contexts, from simple questions and answers to complex conversations.
2) Contextual understanding: Chat GPT uses contextual cues to understand the meaning of a sentence, taking into account the words and phrases that come before and after it.
3) Language generation: Chat GPT can generate text in response to a given prompt, using its knowledge of the language and the context of the prompt to generate a coherent and relevant response.
4) Machine learning: Chat GPT uses machine learning algorithms to continuously improve its language processing and generation capabilities, learning from the vast amounts of text data it analyses.
Overall, Chat GPT is a powerful tool for natural language processing and generation, with the ability to understand and generate human-like language in a variety of contexts.
A. Virtual Assistants
B. Chatbots
C. Sentiment Analysis
D. Text Classification
E. Speech Recognition
F. Image Recognition
G. Robotics
Chat GPT has a wide range of applications across various industries and fields. Some of the common applications of GPT-3 include:
1. Customer service: Chat GPT can be used to create chatbots that can interact with customers and provide them with personalized support and assistance.
2.Content creation: Chat GPT can create human-like text, which can be utilized to make articles, blog entries, web-based entertainment content, and other types of advanced content.
3.Language translation: Chat GPT can be used to translate text from
one language to another, enabling effective communication across language barriers.
4. Personal assistants: Chat GPT can be integrated into personal assistants such as Siri and Alexa, enabling users to interact with their devices using natural language commands.
5. Medical diagnosis and research: Chat GPT can analyse large amounts of medical data and provide insights into medical diagnosis and research.
6. Education: Chat GPT can be used to create intelligent tutoring systems, providing personalized learning experiences for students.
7. Business intelligence: Chat GPT can be used to analyse customer feedback, market trends, and other business data, providing insights that can inform business decisions.
Overall, Chat GPT has a wide range of applications and is a powerful tool for natural language processing and generation.
A. Big Data
B. Cloud Computing
C. Internet of Things
D. Predictive Analytics
E. Recommender Systems
F. Computer Vision
Chat GPT is a highly advanced language model that incorporates several cutting-edge concepts in the field of natural language processing (NLP). Some of the advanced concepts used in Chat GPT include:
1) Transformer architecture: Chat GPT is built on the transformer architecture, which is a deep learning model that is highly effective at processing sequences of data such as natural language text.
2) Self-attention mechanism: The transformer architecture uses a
The self-attention mechanism that allows the model to focus on different parts of
the input text and attend to the most relevant information.
3) Pre-training and fine-tuning: Chat GPT is pre-prepared on huge
measures of text information to learn examples and connections in language, and afterward
calibrated on unambiguous errands like language interpretation or text age.
4) Multi-task learning: Chat GPT can be trained on multiple tasks
simultaneously, allowing it to learn more efficiently and effectively.
5) Zero-shot learning: Chat GPT is capable of zero-shot learning,
which means it can generate text for tasks that it has not been explicitly
trained on.
6) Prompt engineering: Chat GPT can generate text in response to a
given prompt, and prompt engineering techniques can be used to guide the
model's response and generate more accurate and relevant text.
7) Overall, Chat GPT is a highly advanced language model that uses
state-of-the-art techniques to process and generate natural language text,
making it a powerful tool for a wide range of applications.
A. Potential for further development
B. Impact on society
C. Ethical considerations
D. Limitations and challenges
The future of Chat GPT is bright and full of possibilities. As
normal language handling innovation keeps on progressing, Chat GPT and other
language models like it is normal to assume an undeniably significant part in
a wide range of regions Some of the potential future developments and
applications of Chat GPT include:
1) Improved accuracy and efficiency: As the technology behind Chat GPT continues to advance, the model is expected to become more accurate and efficient, allowing it to process and generate natural language text more effectively.
2) Improved language understanding: Chat GPT and other language models are expected to become better at understanding the nuances of human language, including sarcasm, irony, and metaphor.
3) Multilingual capabilities: Chat GPT is already capable of processing and generating text in multiple languages, but future versions of the model are expected to have even more robust multilingual capabilities.
4) Integration with other technologies: Chat GPT is expected to be integrated with other technologies such as virtual and augmented reality, allowing for more immersive and interactive experiences.
5) Personalization: Chat GPT is expected to become even better at personalizing responses based on user data, allowing for more tailored and relevant interactions.
6) Ethics and accountability: As the utilization of language models like
Chat GPT turns out to be more far-reaching, there will be a more noteworthy accentuation on guaranteeing that these advances are utilized morally and capably.
Overall, the future of Chat GPT is likely to involve continued innovation and development, as well as increased integration with other technologies and applications in a wide range of industries and fields.
Chat GPT is a highly advanced language model that has the ability to process and generate human-like text in a wide range of contexts. Based on the transformer architecture and incorporating state-of-the-art techniques such as self-attention, pre-training, fine-tuning, and multi-task learning, Chat GPT is an incredible asset for regular language handling and age. The applications of ChatGPT are numerous, ranging from customer service and content creation to medical diagnosis and research. As natural language processing technology continues to advance,
the potential for Chat GPT and other language models is only expected to grow,
with improved accuracy, efficiency, language understanding, and personalization among the key developments on the horizon. At the same time, it will be important to
ensure that the use of Chat GPT and other language models is guided by ethical
considerations and a commitment to responsible and transparent use. Overall, Chat GPT represents an exciting and rapidly evolving area of technology with a wide range of potential applications and implications For society as a whole.