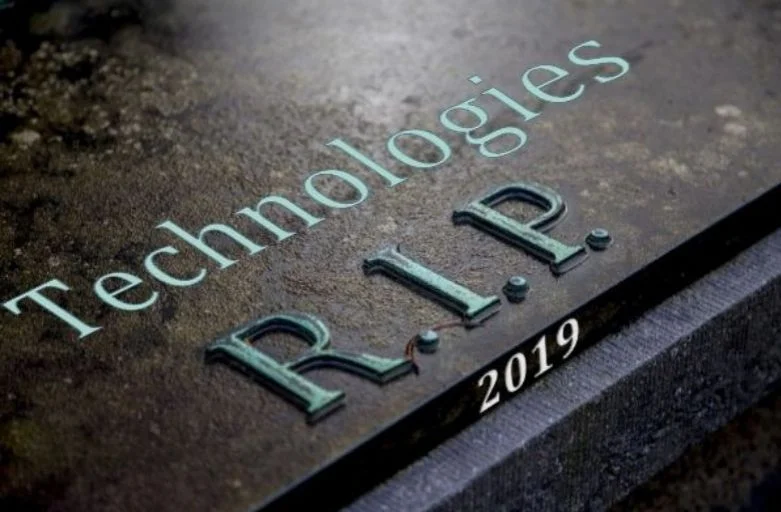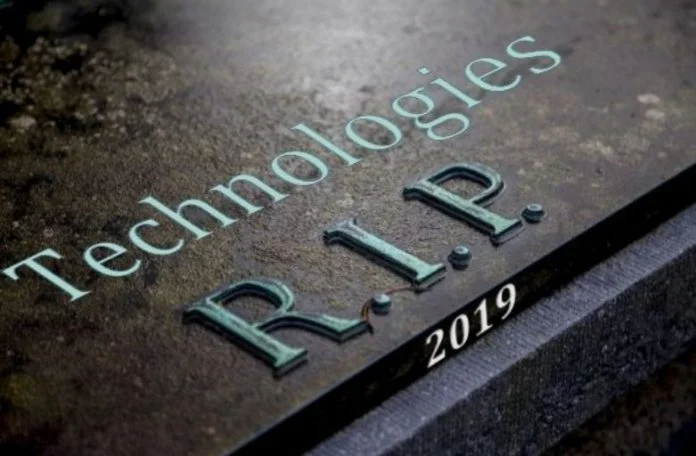 As the sunset in 2018, we bid farewell to various products and services in our cherished world of technologies.
Some were veterans that finally gave way to the passage of time and others were ephemeral trends.
Let's have a glimpse of the products, services, and technologies that will dwindle and get passed into the history books in 2019.
Here's a list of Technologies that'll make it to the history books
Google recently declared that it's going to shut down its email app Inbox. Launched in 2014, the Inbox app will be shutting down by March 2019.
The company had instigated this app as an experimental platform to test features that would be later rolled out to Gmail.
This year will also see the shutdown of once-famous Yahoo Messenger. The messenger finally was put to rest on 17th July.
Launched in 1998, the messenger was the foremost worldwide web experience for the 90s kids. It was one of the first apps, if not first, to introduce chat rooms which allowed people to talk in groups.
The Messenger failed to survive its latest competitors like Whatsapp, Snapchat, and Instagram, etc.
Google launched its URL shortener in the year 2009 and has been an essential and fun tool. However, sometime back they announced its shutdown.
After shutting down the service, as an alternative, Google asked its users to consider using similar services like Bitly and Ow.ly.
Google also said goodbye to its group messaging app called Google Spaces. Launched in 2016, it was introduced as a small group forum that was intended to be another Slack-like tool.
Google also bid farewell to our beloved Blob emojis. The company bid adieu to its classic blob emojis on the World Emoji Day.
The company posted on its official Blogspot, "Breaking up is hard to do, but we'll find love in a blob-less place." The Blob-shaped emojis are now replaced by round-shaped emojis that have a much flatter look.
This year, in October, the company announced that it's killing its social media platform Google Plus.
The company had to do so following multiple security breaches which exposed the personal data of around half a million of its users.
Sun also set on Google's other product, an instant messaging app called Allo which was launched in 2016. The app will completely go dormant by March this year.
Last year company announced the shutdown of its Project Tango. Google Tango empowered developers to create Augmented Reality (AR) based apps for Android smartphones.
Last year in December, Google announced killing the app section of the Chrome web store for Mac, Windows, and Linux versions of Chrome, but not ChromeOS. As announced the company abolished the functionality in the first quarter of 2018.
The company also sent out emails to app developers of chrome that previously installed apps will work in the same way.
Another Google product found its closure, and this time it was the YouTube Gaming app. It was introduced in the year 2015 and the company declared that it will be shutting down the app by March 2019.
In 2017, Microsoft launched a new program called – Microsoft Surface Plus program. This program enabled customers to purchase Surface devices and make payments in installments.
Another tech giant joined what somewhat appears to be serial killing in the tech world. Facebook shut down its AI bots.
The robots were instructed to pan out how to negotiate between themselves and improve their haggling as they went along.
But they never told them to use comprehensible English, which according to researchers allowed bots to create their own "shorthand".
So, Facebook had to shut down its Artificial Intelligence robots after they started talking to each other in their own language.
Sounds funny? Just imagine the power they would possess with machine learning at their disposal.
Destruction by chatbots doesn't seem funny after all. So these were the few technologies we'll not be able to see in 2019.
Recommended For You:
10 Facts on Technologies Driving the Digital Economy
10 Best Inventions in the Last Decade That Changed the Technology Sector