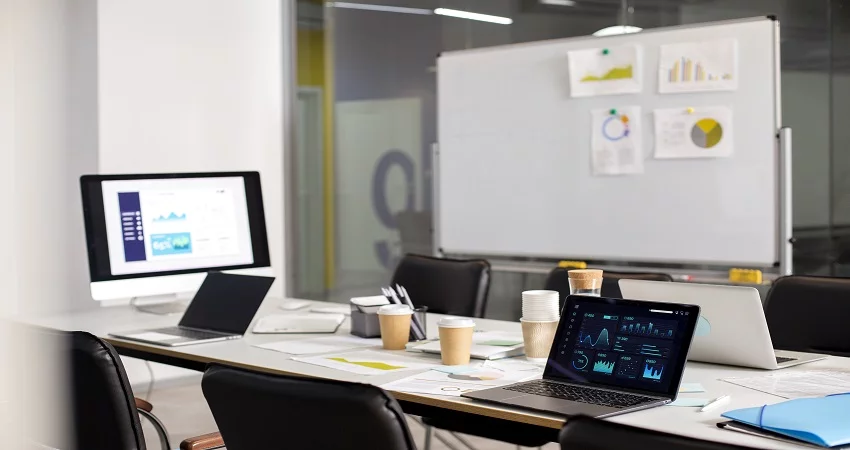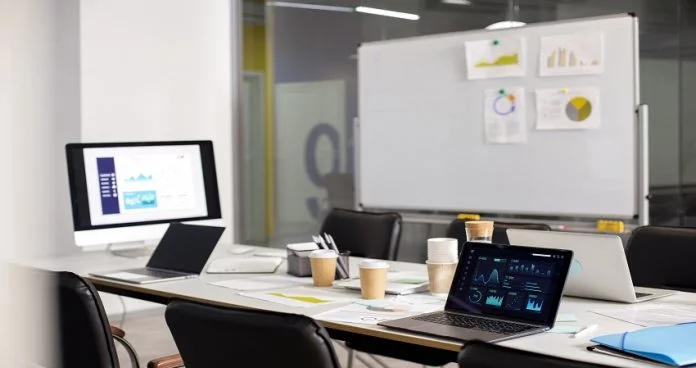 Brief About Office Automation System
The daily activities involved in managing an office can be significantly influenced by technology. According to the survey, more than 80% of organizational leaders report accelerating the Automation of work processes and expanding the use of remote work.
According to Amber Rudd, "Automation is driving a reduction in mundane and repetitive tasks. This allows employees to waste less time and improve their relationships, quality judgment, and creativity.
The Office Automation System uses technology to automate and streamline various office tasks and processes. This includes software applications, hardware devices, and other tools that can reduce manual effort and increase efficiency in office operations. An office automation system can handle a wide range of tasks, such as document management, data entry, communication, scheduling, and workflow management. By implementing an office automation system, businesses can save time, reduce errors, and improve overall productivity.
Office automation systems enable a complete and error-free data flow without human intervention. Employees' time is significantly reduced, allowing them to focus on more challenging activities that require more attention, thus opening up new possibilities for business.
Improving Organizational Efficiency: The Role of Streamlined Communications in Accelerating Resolutions"
As humans, we are susceptible to making errors, and this tendency often intensifies as the workload increases. However, with the aid of an office automation tool, such errors can be mitigated. One of the benefits of utilizing an Office Automation System (OAS) is that it can streamline communications within an organization, which can lead to faster resolutions. By providing a centralized platform for employees to communicate and share information, an OAS can facilitate better collaboration, faster decision-making, and improved overall communication between teams and departments. This streamlined communication can result in faster resolutions of issues or tasks, as employees can quickly access the information and resources, they need to complete their work efficiently. Overall, the use of an OAS can help organizations optimize their communication processes and improve their ability to address challenges quickly and effectively.
OAS by Improving efficiency can automate several routine tasks such as data entry, document management, and scheduling, which can help in improving overall efficiency. By automating these tasks, employees can focus on more critical and productive tasks, which can lead to increased productivity.
Office automation systems provide significant advantages by streamlining and organizing procedures, resulting in the reduction of tedious and time-consuming processes. As a result, manual efforts are minimized, allowing individuals to focus on more high-value tasks.
OAS can also improve communication within the organization by providing a centralized platform for employees to communicate and share information. This can lead to better collaboration, faster decision-making, and improved overall communication between teams and departments.
Implementing an automated system also enables the creation of a secure, centralized cloud-based platform for storing, manipulating, and accessing data. This platform offers a convenient solution for facilitating quick data exchange among employees, as it seamlessly integrates with the workplace database.
OAS can provide better security for sensitive information by providing restricted access to documents and data. This can help in protecting the organization from data breaches and other security risks.
An effective office automation tool can efficiently arrange and manage crucial data, enabling quick and accurate analysis of performance metrics and reports without any errors.
Ensures security
One of the significant advantages of an office automation system is that it offers protection against both internal and external threats, in addition to aiding in data backup and recovery.
The implementation of reliable cloud-based security measures ensures the safeguarding of sensitive information related to your company and its employees.
Top 6 Most Required Office Automation Tools
"It is evident that the individuals who have to repeatedly perform the same task, either every minute or multiple times within a minute, are the ones who face the most unfavorable circumstances. These individuals deserve to have shorter working hours and be compensated with higher wages. ",says John Kenneth Galbraith
By utilizing a suitable office automation tool, achieving these goals is feasible. Here are some examples of office automation tools that can enhance the efficiency and quality of your employees' work.
Having a dependable and easy-to-use network infrastructure is crucial to ensure seamless communication and collaboration between different branches. It not only fulfills all communication requirements and offers ticketing services but also assists in managing and supervising tasks. By utilizing QuickFMS' Branch Management Software, you can streamline your organization's communication and operations from the head office, while also providing feedback to regional and branch office teams to foster a positive work environment.
Using automation software to schedule office seats can save employees a significant amount of time by allowing them to reserve seats in advance of coming into the office. This not only enhances employee productivity and efficiency but also facilitates a smoother transition back to the office. By utilizing Hot Desk Booking Software, you can cater to all of the employees' needs and help them acclimate to the hybrid working environment.
A properly integrated office automation system is essential to keep an organization running smoothly. QuickFMS Maintenance Management Software can help you efficiently manage your office and save time, money, and resources. With our software module, you can easily address any existing facility or equipment problems.
It's crucial to have an asset management tool to monitor your inventory, including physical and consumable assets within your organization. Our Asset Management Software allows you to precisely track all your assets, which are mapped to individual employees. By using this software, you can effectively manage asset availability and distribution.
Managing office space has become a significant challenge in today's times. An automation tool is required to efficiently manage an organization's available space. QuickFMS Office Space Management Software can assist you in effectively managing your organization's space. The software allows you to track your space utilization and management in real-time, enabling you to optimize it for maximum efficiency.
One of the key functionalities of an office automation system is handling complaints and completing service requests. Help Desk Management Software allows you to raise and resolve service requests and complaints regarding any issues within the organization. With this automation tool, you can handle complaints in a structured and organized manner, making it beneficial for businesses of all sizes.
Office automation is crucial for streamlining both routine automatic operations and optimizing manual operations. By automating various management functions, you can save time and money, as these tools can assist with a wide range of routine administrative tasks.