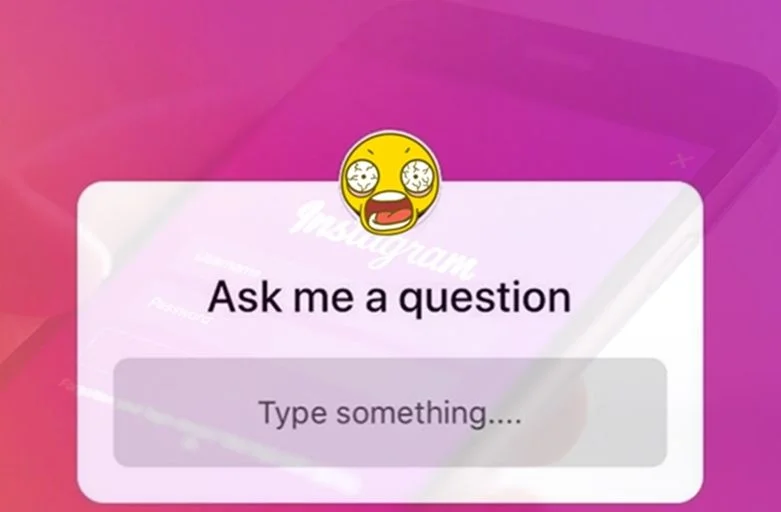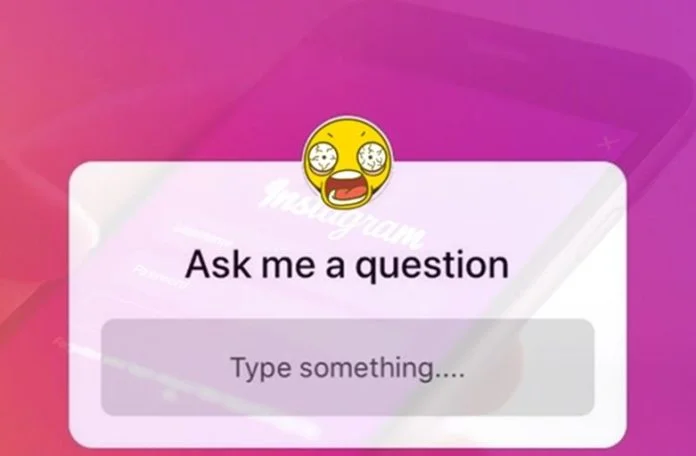 Last week, Instagram rolled out Questions, one of its most controversial update yet.
The Facebook-owned mobile app has added a new sticker option called Questions, which allows users to let other users ask them anything just like they do on Reddit.
The Instagram new update unleashed a wave of backlash and had been blamed for ending friendships, spamming users, and causing mass unfollows.
You can select this feature from the sticker tray after taking a photo or shooting a video from the app.
Those who watch the story can then type their questions into a text box in the ask me a question sticker; questions asked by followers can be found in the bottom left-hand corner where the person can see who has viewed their story.
The Instagram new update which showcases the ask question feature consists of a sticker that can be added to any picture or frame, and you can add your question on it after that.
The Questions sticker is available on iOS and Android.
The new Instagram feature works like this: You post a Questions sticker to your Story, and the Questions sticker auto-populates with the phrase Ask me a question.
Once the Ask Questions sticker is posted, followers can respond. Their responses are cataloged on a separate screen where you can click to share each one publicly with your answer.
Everyone Has Gone Crazy About Instagram New Update: Why Instagram Questions Sticker Became So Annoying
Many users have shared their irritation about the new Instagram feature. Don't believe us? See for yourself.
Since the Instagram Ask Question feature is launched, people have seen their Stories feeds dominated by ask questions.
But for many users, the Instagram new update has turned out to be trouble as it overrun their Stories feed with so much boring content and pointless answers.
Many Users have become so frustrated by endless feeds of questions that some report they've blocked their friends and family.
The outrage about the spamminess of it has peaked on social media. "The Instagram ask question' thing might make me delete Instagram," one user tweeted this. "If you're thinking about using the Instagram ask question feature … don't do," suggested some people.
But it isn't the Instagram Ask Questions feature itself that's so bad; what's most obnoxious is the way many people use it.
Most people will pose the default Ask me a question to their audience of friends, who then reply with inside jokes or generic questions like "How old are you?" or "Why are you so beautiful?"
The user will then post responses to these stupid questions in individual slides, encouraging you to swipe through pages and pages of mediocre material on Instagram.
Instagram isn't the first platform to come up with an Ask Question feature.
Earlier products such as ASK.fm, Formspring, and MySpace also allowed people to ask questions from other users, and all have shown that users tend to have a lot more fun answering questions about themselves than reading other people's questions.
A good conversation should not be sitting back and waiting for the people to come up with some creative ways for you to talk about yourself it should be given and take, but asking people to ask questions from you can come across as uncreative and self-indulgent.
Guys, this is Instagram. I think we should only stick to posting photos on the platform (that's what it was created for, right!) and take your questions to another platform like Ask.fm, Sarahah, Quora, or Reddit? Or even Twitter!
Recommended For You:
Snapchat Trends 2018
5 Best Strategies for Being Successful With Social Collaboration