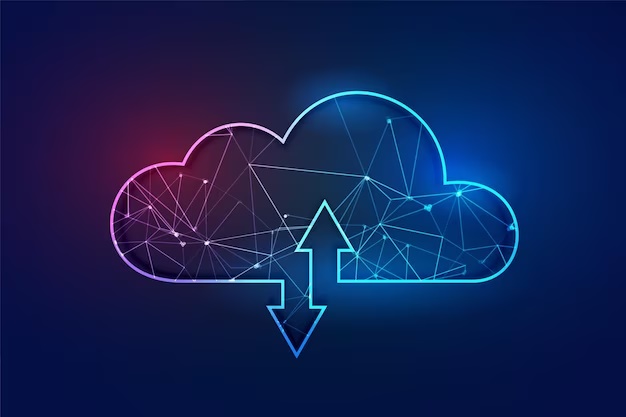 Introduction
The term "Cloud Computing for Businesses" has gained rampant popularity in the past few decades. Half the globe is turning its heads to cloud-based environments connoting the potential to usher in a new era of flexibility, cost-effectiveness, and resilience.
According to a recent study by the International Data Group, 69% of businesses have already adopted cloud computing for efficiently running their IT infrastructures and boosting their revenue growth.
Concerning the massive data storage, processing, and collaboration, businesses prefer to choose the convenience of cloud computing over traditional in-house premises. In fact, for personal and professional use, most applications – Gmail, Google Drive, Outlook, utilize the power of cloud computing services.
Given the infinite capabilities it holds, some leaders are still in dilemma about migrating their business to cloud computing solutions. Let's dive through the 6 best business benefits of cloud computing to help you achieve the next big thing.
What's cloud computing?
In plain terms, cloud computing is the on-demand availability of computing services, infrastructure and applications over the internet – hosted at a redundant data center infrastructure managed by cloud computing providers.
Consequently, IT professionals won't be burdened with the fuss of cloud computing management. They can focus on enhancing the business value rather than focusing on the day-to-day IT challenges. You'll typically pay for the cloud resources you use, thus cutting down your operating costs and taking your business to a new scale.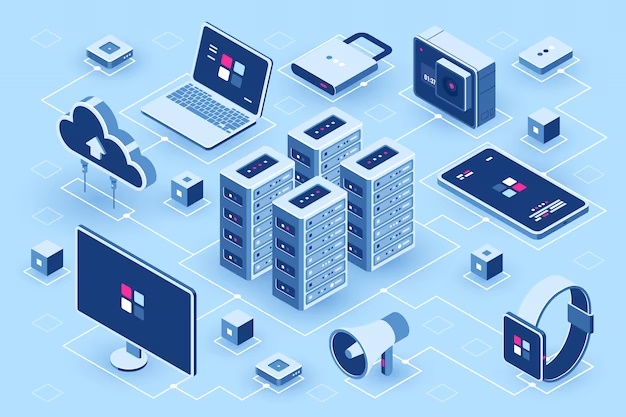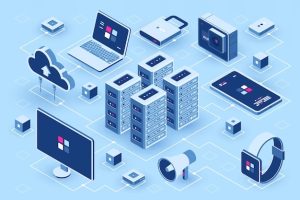 Harnessing the Power Cloud Computing for Businesses: Top 6 Advantages
Cloud computing is a big buzz for businesses from traditional computing tactics. Here are some of the significant advantages of cloud computing for business.
Security:
Organizations falling victim to data breaches is a common subject. Yet, with cloud computing, you can be assured of the highest level of security for your business. As, the main job of cloud computing providers and data center engineers is to monitor the overall security posture 24/7, which is more efficient than the in-house systems. Furthermore, in the cloud computing environment, there is encryption of data being transmitted over networks and stored in databases. This helps to protect your data, files and other assets from potential threats and cyber threats.
Cost–Effective:
Almost everyone, a small to mid-size or large-scale company, is worried about the price tag before investing in the cloud server. Fortunately, cloud computing lets you cut down the IT costs, such as capitalizing on the hardware, and software or operating the on-site data centers. Furthermore, cloud computing models follow a pay-as-you-go approach, allowing you to pay for the resources you use. All in all, cloud computing results in less investment and, in turn, a higher ROI.
Scalability:
One of the standout benefits of cloud computing services is that organizations can quickly scale up and down the resources to match their needs. No need to invest in an external infrastructure. For example: You can scale the resources – RAM, bandwidth, and computational power as your business demands grow. Thus, cloud computing is meant for scalability which makes a significant difference to overall business productivity.
Increased Agility and Time to Market:
By opting for cloud computing, you can deploy the applications within minutes, instead without worrying about the cost of maintenance or underlining infrastructure. This results in significantly reducing the time to market, so businesses can easily achieve the desired ROI. A recent study shows that about 32% of users quoted it as the lead reason for shifting to a cloud platform.
Collaboration:
Cloud computing makes collaboration easy. This stands as a key advantage for organizations that need employees to work in a team for enhanced productivity. With the cloud-based platform, they can connect, share information, and do much more, increasing their interest by collaborating with fellow team members.
Performance:
This advantage of cloud computing might surprise you. Performance not only affects your IT systems, but it also leads to the loss of potential customers. Cloud, however, guarantees the best performance and network guarantee. As, the cloud computing services on highly redundant and secure data centers, are updated with the latest generation of hardware.
The Final Lines: Cloud Computing for Businesses
Cloud computing has dramatically changed the business scenario. A multitude of organizations, right from startups to government sectors to global MNCS have embraced the power of cloud computing to meet their demands.
Needless to say, cloud computing fosters business innovations at an unprecedented scale. By taking into consideration the above-listed advantages, businesses can make a shift to the cloud platform and experience game-changing results.
Also Read:
Top Linux Server DISTROS