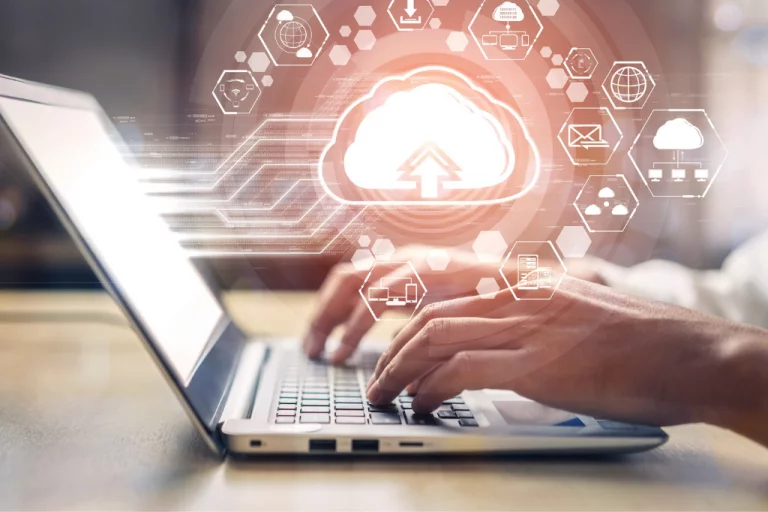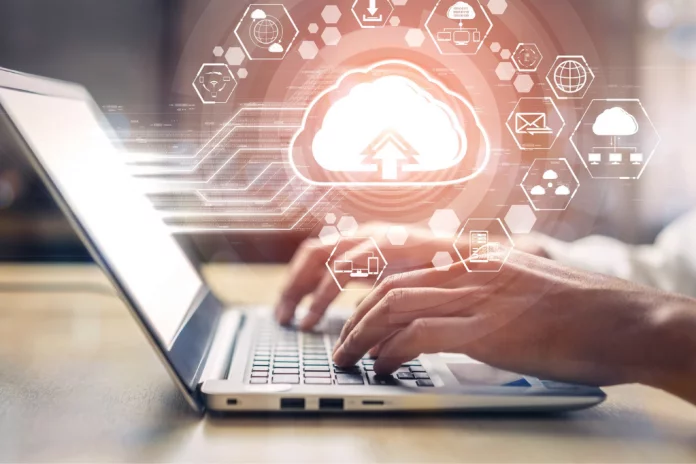 The term "Fog Computing" by Ginny Nichols, a product line manager at Cisco. Although "Cisco Fog Computing is a registered name and fog computing is an open concept.
Fog Computing is a decentralized computing structure that connects data, devices, and the cloud. It is also an extension of Cloud Computing and is also known as edge fog networking or fog networking or fogging.
Fog Computing is an essential concept in IoT (Internet of Things) as it reduces the burden of processing in cloud computing. It brings intelligence and processing closer to where the data is created and transmitted to other sources.
Fog computing has many benefits such as;

Reduced latency in processing data.
Better response time that helps the user's experience.
Security and Privacy compliance assures protecting the vital data in the cloud.
The cost of bandwidth reduces as the processing is achieved on the cloud, reducing network bandwidth usage.
Increased efficiency in the service provided as user devices share data in the local processing infrastructure rather than the cloud service.
Considering these fog computing benefits, it has transformed industries and evolved their services, products, and solutions. Fog Computing has various applications across industries; we will delve into understanding them.
Here is Fog Computing Applications Across Various Industries:
The agriculture industry is one that has benefitted and transformed with the help of Fog Computing. A very prominent example here will be the SWAMP project, which stands for Smart Water Management Platform.
Water is an essential component in the agriculture industry, and it uses 70 % of freshwater, making it the most significant consumer. Often, there is a wastage of the resource due to leakages in distribution and irrigation systems and the field application methods.
Standard techniques like surface irrigation waste a high amount of water by just wetting the areas where no plants benefit. Here, localized irrigation can use water more efficiently and effectively, which avoids over or under irrigation.
The primary issue arises when farmers feed more water to avoid under-irrigation. It creates not only a loss in productivity but also the increased wastage of a vital resource.
As a result, farmers were in dire need of a solution to address such situations and provide a proper fix. And this is when the SWAMP project identifies and addresses these issues with IoT, data analytics, autonomous devices, etc.
With Fog Computing's help, SWAMP develops a precision-based smart irrigation system concept used in agriculture, minimizing water wastage. Fog Computing also enables the platform to collect a sensor analysis from the fields and then study it to improve water allocation.
The SWAMP project published a paper with the idea of a smart agriculture environment where real-time data will be collected and stored to be analyzed.
The approach speaks of using two different techniques applying fog to filter the data. The experiment filters the methods and utilizes a real-time data-set that will contain measures like temperature and humidity.
In the experiment, the fog filters the data using the k-Nearest-Neighbors (kNN) algorithm, which then classifies the data into different categories according to the value ranges.
SWAMP is also working towards enhancing soil measurements with a multi-depth sensor for IoT-based smart irrigation.
Another application of Fog Computing in Agriculture is Agrifog, which is smart agriculture or precision agriculture which enabled IoT-based farm management systems. The application is developed using iFogSim.
It aims to reduce latency in making decisions for real-time issues by processing data relevant to their case. The IoT-Fog-based solution is cost-efficient and performs a comparative study on the data acquired from cloud-based and fog-based systems.
Fog Computing as a platform has transformed the Agriculture and Farming industry; its application has allowed farmers to reduce wastage and understand and read the data processed to find a way to benefit from the same.
The healthcare industry often depends on new technologies to improve its services and solutions. Similar to other technological advancements, the healthcare industry has also utilized Fog Computing for its benefit.
One of the most significant applications of fog computing in healthcare is eHealth. eHealth is an online and print platform that elegantly guides the healthcare stakeholders through the trajectory of healthcare that witnesses fascinating changes regularly due to increased technological intervention and other structural changes.
They employ a combination of networks to connect medical devices to cloud platforms. The application manages, transmits, stores, and records information vital to the treatment, payment, and recordkeeping process.
With the help of fog computing, diagnosing and evaluation processes become easier as professionals have access to electronic medical records (EMR) that contain documents like X-rays, ultrasounds, CT Scans, or MRI reports. It also keeps the data secured in a private cloud.
With fog computing, the application can store confidential data in various networks and monitor this data, rather than keeping a physical copy. The stored data enables a medical professional to access and diagnose the patient's condition while quickly accessing their medical records.
Fog Computing also allows eHealth to provide quick solutions during critical medical requirements.
Similarly, eWall, another healthcare solution, provides an intelligent home environment with fog computing by creating a personalized context-aware application based on advanced sensing.
Smart cities are urban factions that use electronic devices and collect the population's data that may or may not reside there. The data then helps improve the quality of living in that city.
With work opportunities and improved living standards, people prefer to reside and make these smart cities their homes. Fog Computing builds cost-effective, real-time, and latency-sensitive surveillance systems to protect its citizens' and visitors' privacy.
Fog computing has already created wonders for many cities where it has improved traffic issues. People put their desired location, and GPS technology predicts the traffic and provides alternate routes and arrival times.
Autonomous vehicles are another great application of fog computing, where multiple data-sets need processing. Fog computing plays a vital role here and connects low-level sensors while enabling high bandwidth in real-time processing.
Smart cities, which are secure and aware of their citizens' requirements, need to cater to an intelligent waste management solution. Here a smart waste management solution is applied by the city council that may use sensor data and improvises on garbage collection strategies.
With new technological solutions available, smart cities are developing faster each day. The amount of data collected and the processing of the same becomes tolerable with a fog computing platform.
Technological advancements have transformed the educational industry, especially in the light of Covid-19. The entire sector became heavily dependent on electronic devices, and a lot of professionals in need of career advancements educated themselves through online classes.
Fog Computing platform enables easy communication and makes sure to maintain networks to store and manage data. It improves scalability, elasticity, and redundancy for educational systems to maintain privacy, agility, and security.
In education, data in systems may be structured or unstructured, and it is crucial to maintain records. Fog computing, edge computing, cloud computing, big data analytics, and machine learning enhance data gathering and processing of data and use it to improve operations.
The use of fog computing in the education system increases as it is the need of the hour. This improves data storage and improves the level of education by allowing technological advancements in an age-old sector.
The entertainment industry has come a long way these past few decades. There has been a significant demand in both the consumers, as well as the creators, ends.
Take into consideration the Sports, channels like ESPN, NBA TV, NBC Sports network, etc., all live broadcast streams of matches covering vast arenas. Fans of the sports demand high quality and precise coverage of every minute of any game.
Fog Computing manages video services and algorithms that distribute video process services from a camera lens to the cloud and onto the viewers' devices.
Another great example is the ARQuake, which is an augmented reality version of the famous game Quake. Fog computing has improved the gaming application by reducing the latency, optimizing bandwidth usage, and maintaining the privacy of the users.
Conclusion
Fog Computing platform has made some remarkable enhancements in various industries. With a significant increase in IoT devices' usage, there is a relevant increase in Fog Computing.
Fog Computing platform has also benefitted the retail sector by introducing innovative ways to deal with real-time queries and issues. Stores may provide handheld devices to staff members to check product information, check inventory, or even have self-checkout counters to improve customer experience.
Recently members from Cisco, Dell, Intel, Microsoft, ARM, and Princeton University founded OpenFog Consortium in 2015. It aims to develop an open reference architecture that standardizes and promotes fog computing across industries.
A recent report curated by GroundAlerts.com uncovers a few insights on the fog computing market, detailed information on industry segmentation, and the aspects that will impact its profit scale.


Also Read:
Top Biometric Authentication Tools for Businesses
Fog Computing Advantages Across Different Sectors
Fog Computing vs Cloud Computing: The difference between the two explained
Top 5 Use Cases of Fog Computing