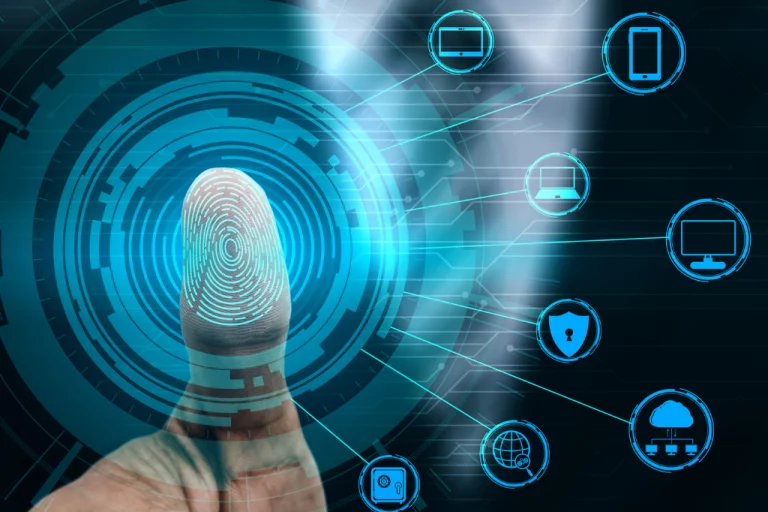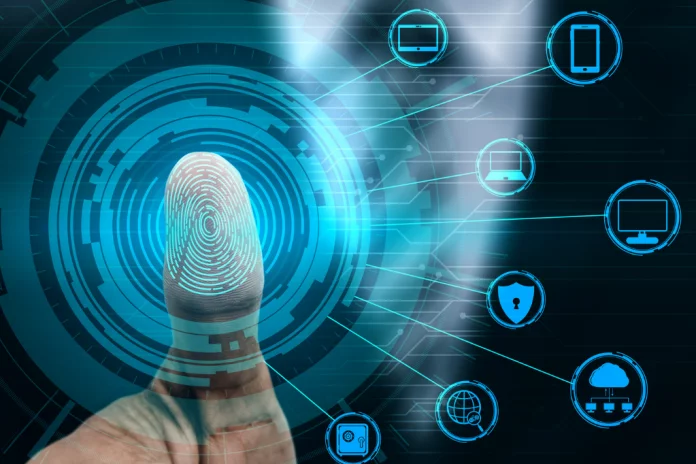 Biometrics is the method to apply digital solutions to analyze physical or behavioral human patterns. Biometrics identifies and authenticates the person to grant them access to any system, device, or data.
Certain behaviors and physical attributes are unique to an individual. Here are various types of biometrics to help identify an individual:

Fingerprints

Photo or a Video

Physiological Recognition

Voice

Signature 

DNA
What is Biometric Authentication?
A process that uses biometrics to prove the verification or identification of an individual is Biometric Authentication. Hence businesses use biometric authentication tools to identify employees and customers.
According to Amir Shecter, director of Quad4 at Convergint Technologies, "Biometric solutions are in high demand since they are more affordable and enable a higher level of identity authentication. We work with several solution providers, and are continually evaluating new and emerging biometric technologies to offer to our customers." 
Benefits of Biometric Authentication Tools in Business:
Biometrics Authentication has come a long way in recent years, and there are multiple tools that businesses can use. Businesses use unique physical and behavioral patterns to identify and authorize individuals and secure vital information.
Here are a few benefits of using Biometric Authentication tools in business:
Businesses using Biometric Authentication tools guarantee a high level of security and assurance. Biometric Authentication tools help identify fraudsters.





The process helps businesses prepare to block such fraudulent users to avoid data breaches. 

Biometric Authentication Tools allow for a frictionless user experience. It avoids remembering passwords or ID cards and instead focuses on physical features like fingerprints, facial recognition, or sensory movements.

Government agencies and Financial Institutions rely heavily on Biometric Tools. Their clients, employees, and authorities are responsible for sensitive data across verticals.

Hence, Biometrics Authentication Tools help accurately identify individuals and support multiple departments.

Biometric Authentication Tools enable operational efficiency in businesses. It may occur that people may forget passwords or misplace ID cards.

With Biometric Tools, IT departments can easily authorize individuals and allow them access according to their authority status without consuming time in resetting passwords or locating ID cards.
Top 9 Biometric Authentication Tools for Businesses:
Centrify
Centrify is a cloud-based Biometric Authentication Tool. It has a legacy-defining method towards Privileged Access Management (PAM).
PAM are systems that guarantee security and management of users' data. These users provide high-value contributions to businesses.
Centrify provides a unique approach to PAM. It secures access for admins and IT department members working remotely. 
"There isn't a regulation that Centrify hasn't helped us to meet. Today, every time an administrator touches a server, I have a record of it. I can pull up a report, print it, and hand it to the auditor."
Peter Manina, IT Specialist and UNIX System Architect, State of Michigan Department of Technology, Management and Budget.
Key Features:
It provides a robust, resilient, and cost-effective solution for businesses. 

It allows access for detailed analysis on client operations, based on their requirements.

It helps businesses reduce administrative risk and strengthen compliance posture.

It provides security solutions for on-premise, multi-cloud environments, and IaaS workloads.
LastPass
LastPass is a free password manager tool. It provides identity and access management solutions for individuals and businesses.
It provides management for single sign-on and passwords to adaptive multi-factor authentication. LastPass caters to over 25.6 Million active users and 70,000 businesses while maintaining an average rating of 4.5/5 on the chrome webster.
Key Features:
It enables users to save passwords and secures information automatically. It protects critical information like bank account details for users.

It easily stores and manages digital records like memberships, Wi-Fi passwords, etc. for users.

It alerts users in case there are any security breaches or when someone tries to hack into the system.
BehavioSec
BehavioSec provides behavioral biometric solutions for authentication. It identifies and authorizes end-users based on their actions on a website or application.
It is a pioneer and leader in the technology industry for behavioral biometrics and authentication. 
Key Features:
It reduces security breaches and prevents fraud with its continuous authentication method.

It provides reliable identity verification for a superior user experience.

It adheres to frictionless compliance policies. It authenticates customers effectively while maintaining a standard in user experience.
RSA SecurID Access
RSA SecurID Access is a multi-factor authentication tool. It provides security to resources on-premise and on the cloud. 
Key Features:
It provides free trials for businesses to choose which solution suits them the best.

It provides secure access to resources on-premise and on the cloud.

It enables fast and easy deployment of solutions.

It provides a centralized approach to authenticate and identify users.
Fischer Identity
Fischer Identity is an Identity-as-a-Service solution for hardware and software. It prioritizes securing identities with the Identity Program. 
It provides Global Identity Services that secures and manages IT resources in an organization. Fischer Identity has a 95% customer retention as it provides 24×7 IAM support and a 99% deployment success rate.
Key Features:
It provides a Full Suite identity governance and administration for the business.

It provides a flexible deployment structure more suitable for the business. The software is compatible with cloud, on-premise, and hybrid infrastructures.

It provides a predictable cost model. The cost model may vary depending on the requirements and customizations for an IAM program.
iProov
iProov provides web-based biometric authentication solutions. It provides award-winning solutions and is a world-leader in Genuine Presence Assurance. 
It securely authenticates and on-boards remote users online. iProov was crowned the Gold Winner of "Best Biometric Solution" at the 2021 Cybersecurity Excellence Awards.
Key Features:
It easily accessed health services online and enabled contactless travel.

It provides simple solutions that allow premium user experience and privacy.

It uses Genuine Presence Assurance technology to confirm the right person, a real person, and real-time authentication.

It can be used as a primary authentication tool or as a part of multi-factor or step-up authentication.
HID Digital Persona
HID Digital Persona is a solution that deploys digital authentication methods. It gains access to an organization's cloud applications like Microsoft 365, VPNs, Citrix apps, etc.
It employs both, traditional and digital authentication tools to authorize users. HID achieved SOC2 registration that enables it to independently examine and deliver service commitments under AICPA Trust Services Criteria terms.
Key Features:
It can be deployed on Windows Active Directory or LDS server that allows apps for integrating SAML protocol.

It uses biometrics like fingerprint, face, and behavioral keystrokes.

It supports industry-standard authenticators like Yubikey, HID Crescendo C2300 card, and Crescendo Key.
ImageWare Systems
ImageWare Systems provides cloud-based biometric identity solutions. It was founded in 1987 and has been a pioneer in biometric identity management.

It was one of the first facial recognition solutions used for law enforcement in the U.S. It currently holds 24 biometric technology patents globally with another 16 patents pending.
Key Features:
It provides an ultra-scalable high-performance solution for multiple industries.

Its patented purpose-built architecture manages millions of identities unlike other vendors' that act like middleware.

It ensures ultimate ownership and security of users' data and information.

It easily upgrades to newer, faster, more accurate, and affordable biometric algorithms.

It builds trust within IT ecosystems and creates digital identities without vendor interference.
Smart Eye Technology
Smart Eye Technology tracks and identifies the eye movements of a person. It is used to protect businesses with highly sensitive files and information.
It provides cutting-edge eye-tracking technology to ensure the privacy and security of information. 
Key Features:
It protects and manages with its all-in-one screen privacy and secured sharing platform.

It uses continuous and multi-factor biometric authentication to reduce the risk of cyber fraud and data leaks.

Its enterprise-level private communication platform enables authorized users to access shared files.

It provides security on multiple devices to safeguard information.
Conclusion:
Biometric Authentication tools help organizations protect data and identify fraudulent activities. Biometric tools establish trust with businesses, improve their user's experiences and provide optimal security.
Biometric-as-a-Service is anticipating to grow from $1.5 billion to $3.5 billion by 2025. The development of AI and blockchain would also open up new opportunities for BaaS solutions and vendors.

Recommended for you:
Impact of Data Visualization in Healthcare