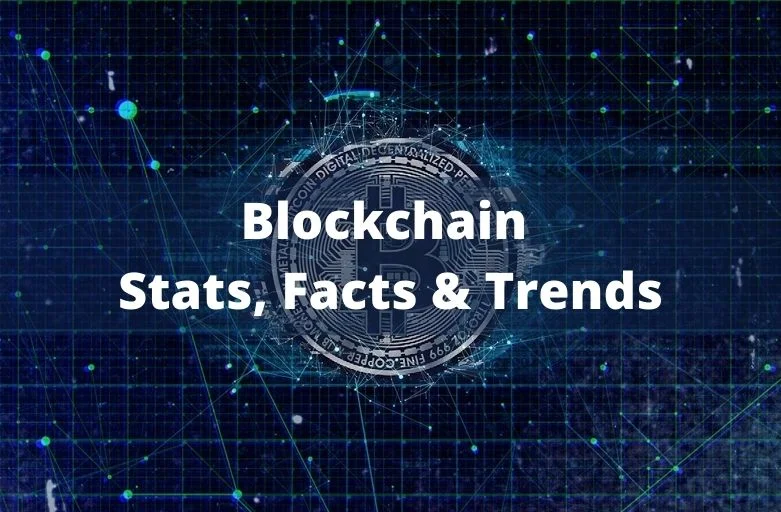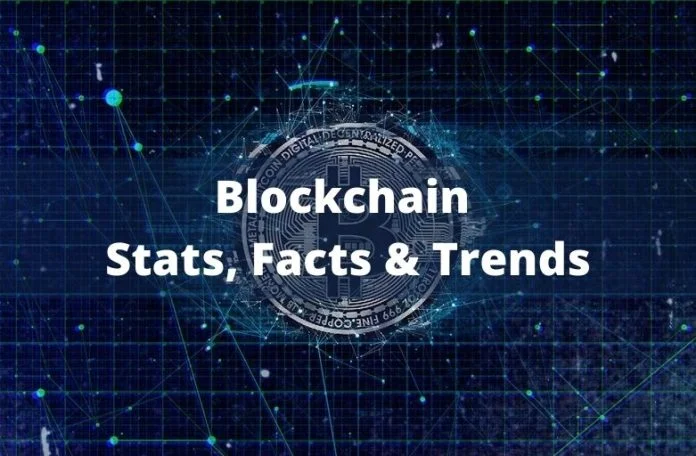 Blockchain technology has been establishing at an incredibly fast rate and has taken the business world by storm. Blockchain data is meant to resist modification.
The complexity of the technology itself may be hard to grasp even for tech enthusiasts, but the expanding popularity and ubiquitous nature of technology are clear for all to see.
Let's have a glance at some of the key statistics, facts, and some new trends that we are going to probably go to witness in the near future.
In April 2019, Cryptocurrency exchange Coinbase announced that it is spreading crypto-to-crypto conversions and trading services to 11 more countries.
The San Francisco-based firm announced that customers in several countries in South-America and Asia can now access crypto-to-crypto exchanging services.
The bitcoin market capitalization saw a huge spike from nearly 1.48 billion U.S. dollars in Q3 of 2013 to approximately 144.96 billion U.S. dollars in the Q3 of 2019.
There were 17.97 million bitcoins in the world, at the end of the third quarter of 2019.
At the end of September 2019, the bitcoin index value amounted to 8.085.71 U.S. dollars.
There were 3,571 bitcoin ATMs in the United States, as of September 2019.
At the end of June 2019, numbers for Blockchain wallet users crossed the mark of 40 million.
Size of the Bitcoin Blockchain has seen a drastic growth from Q3 of 2013 when it was 1 gigabyte in size to the end of Q3 of 2019 when it stood at 242.386 gigabytes in size.
The market value projection of the blockchain industry will be $60.7 billion by 2024.
By the end of 2019, global spending on blockchain solutions is projected to reach about 2.7 billion U.S. dollars.
In 2022, the U.S' expenditure on blockchain solutions is projected to reach 4.2 billion U.S. dollars, thus making it the largest spender.
The market value of blockchain in the food and agriculture market, globally, is projected to climb 1.4 billion U.S. dollars by 2028.
As per research, 30 percent of respondents considered China to be the territory leader in blockchain technology development from 2021-2023.
The blockchain spending of China is forecasted to reach up to 1.42 billion U.S. dollars by 2022.
The blockchain market value in South Korea is forecasted to reach 356.2 billion by 2022.
It is projected that, by 2025, 55 percent of healthcare applications will adopt blockchain for commercial use.
Also Read: Key Blockchain Stats & Happenings in 2020
Here are some Blockchain Trends which are expected to be seen in 2019
Since startups and enterprises are working on their own blockchain solution, it's not always feasible to create and manage one.
That's where BaaS comes in handy. Blockchain as a Service (BaaS) is basically an offering that allows customers to leverage cloud-based solutions to build, host, and use their own blockchain applications, functions, and smart contracts on the blockchain.
With various indicators pointing towards the possibility of a global slowdown this year, investors are looking for alternative asset classes.
With the market developing for security tokens, there are tremendous possibilities in the tokenization of well-performing assets that previously lacked liquidity.
In 2018, the utility token market witnessed a slowdown, so the arrival of security tokens will be one of the hot topics this year.
The market has waited for the grand entrance of institutional investors for a long time, but they haven't yet somewhat entered the scene. The success of security tokens is contingent on digital asset exchange being up and running.
This trend initiated last year and, most likely, will continue in 2019.
The user experience of managing your own assets might be scary for a lot of people, also there is a tenacious desire from a business point of view to have custodial services for digital assets.
While many businesses are eyeing for new blockchain use cases, some are circumfusing the cryptocurrency market.
Both enterprise and public adoption are affected by scalability and performance hurdles. Promising solutions, like innovative platforms or sidechains, are expected to follow sophistication and are likely to be adopted this year.
Furthermore, many blockchain apps mostly have a complex user interface, which isn't very intuitive for a non-tech user.
Thus, in 2019 expectations are to see more user-friendly solutions, which are capable of promoting mass adoption both in technology and design.
European countries like Switzerland, Lithuania, Malta, and Liechtenstein will see competition around the world heating up as various states will push forward for additional favorable regulations around blockchain and crypto-ventures.
Malaysia, for instance, is planning to review it's crypto and ICO (Initial Coin Offering) regulations in Q1.
Stablecoins could also witness a boost in 2019. Cryptocurrency is the side product of blockchain, but they are volatile in nature.
That gives more market propulsion to Stablecoins. Stablecoins have stable prices, unlike cryptocurrencies. It's not affected by the market condition thus ensuring maintained stability at all times.
Recommended For You:
Some of the Most Interesting Stats & Facts about Blockchain for 2018