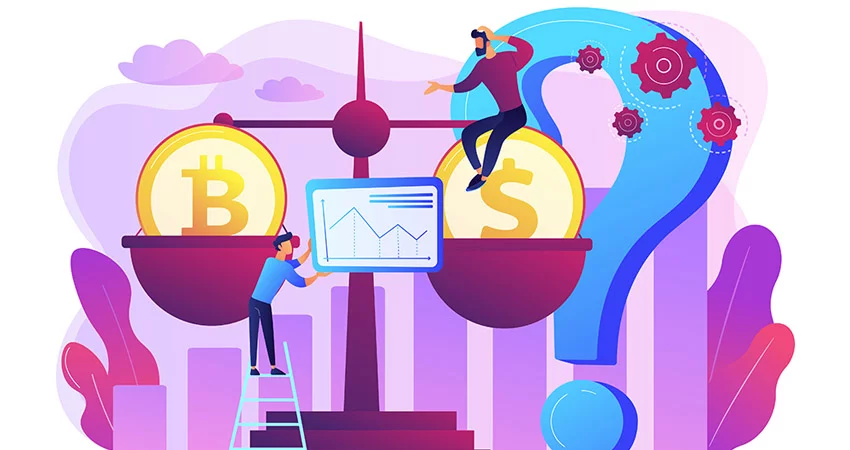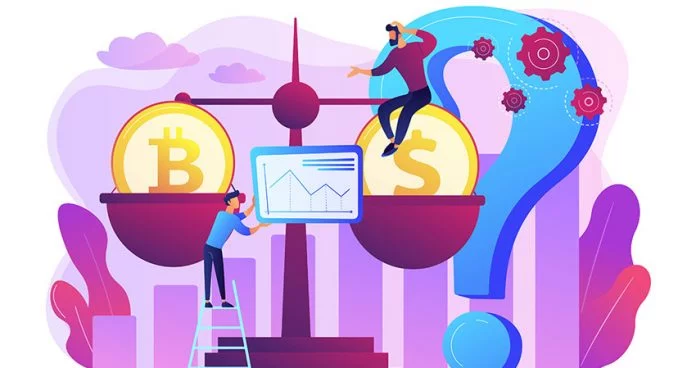 Blockchain stores in the form of a shared database. This database consists of many blocks of data with information stored in the form of transactions maintained by nodes present in the servers.
Let's have a quick look as to how blockchain works:
• 77% of financial sector incumbents will adopt blockchain as part of their systems or processes by 2020. Financial institutes are expected to adopt blockchain technology as part of an in-production process.
• Crypto did really well this year, with its largest asset earning more than 50% gains between January and February.
• By this year's end, cryptocurrency would've helped the banking industry gain 1 Billion USD in business.
• 75% of IoT based companies are expected to adapt to the blockchain by this year's end.
Also Read: Key Blockchain Stats from 2019
Ever since its inception, blockchain's usage and influence have only been on the up. Let's have a quick look at what all transpired in the blockchain industry in 2020 so far.
Dubai is all set to add another feather to their hat. In 2020, they are all set to have the world's first blockchain-powered government. They'd have all the government-related financial transactions carried out via blockchain.
The Crown Prince of Dubai, HH Sheikh Hamdan bin Mohammad bin Rashid Al Maktoum, made the Dubai blockchain strategy with the aim of exploring and researching technological innovations in Dubai.
It is also stated that IBM and ConsenSys are the official Blockchain Advisors for Dubai and will be working with the government in collaboration.
The crypto market is growing faster than ever. With this, many countries across the globe have also expressed their acceptance of blockchain-powered currencies and ICOs.
Gartner predicts that in 2020, cryptocurrencies will be launched by many countries.
Here are some of the city/countries which will be having their own cryptocurrency:
Dubai: Emcash
Venezuela: Petro
Estonia: Estcoin
Russia: CrypytoRuble
Sweden: E-Krona
Japan: J-Coin
Already, China is one of the countries in the world where online payment has reached great heights.
China is set to roll out its Digital Currency/Electronic Payment (DC/EP) by mid-2020.
China's newly developed digital currency will not be a Cryptocurrency like Bitcoin, but it will help China in making their monetary base digital.
Blockchain can play a vital role in being a base for digital currency as it can help in tracking and recording of the transactions made by the people.
Many tech giants around the world have started working on various blockchain solutions which will help them in tracking the supply chain for drugs, medicinal equipment's and also in identifying the symptoms of this deadly infection.
Blockchain will also help in:
• Tracking the donations made by personals and various organizations to counter coronavirus.
• Collective claim-sharing platform Xianghubao which is based on blockchain is now being used for claiming insurance.
• Medical equipment tracking is possible by tracing the supply chains of medical devices and equipment supplies.
• An application named Hashlog is used to track the spread of coronavirus. It also helps in visualizing how it is spreading around the world.
• Also, cross-border payments made at the time of relief can now be tracked.
BaaS is a cloud-based service that helps users in developing digital products with the help of blockchain technology.
Here a user can create smart contracts, decentralized applications, and independent services as well. Microsoft and Amazon are the market leaders for BaaS services.
In a federated blockchain network, nodes are controlled by multiple authorities instead of a single authority.
This group of various authorities validates the blocks on various nodes even before a transaction is processed. This also helps in adding an extra layer of security which also prevents unlawful transactions.
Moreover, businesses prefer to opt for a federated blockchain model because it can be customized according to the need.
Government agencies around the world are now taking advantage of a distributed ledger. This is just for handling their database with large amounts of data.
With this, blockchain helps in enhancing the productivity of government agencies.
If you are an expert and have experience in handling the blockchain technology and crypto assets, you stand out from the crowd.
With the growth in blockchain technology over the years, there's a potential that in the coming years more and more experts will be required in various technology giants present across the globe.
Also Read: Some of the Interesting Facts about Blockchain from 2018