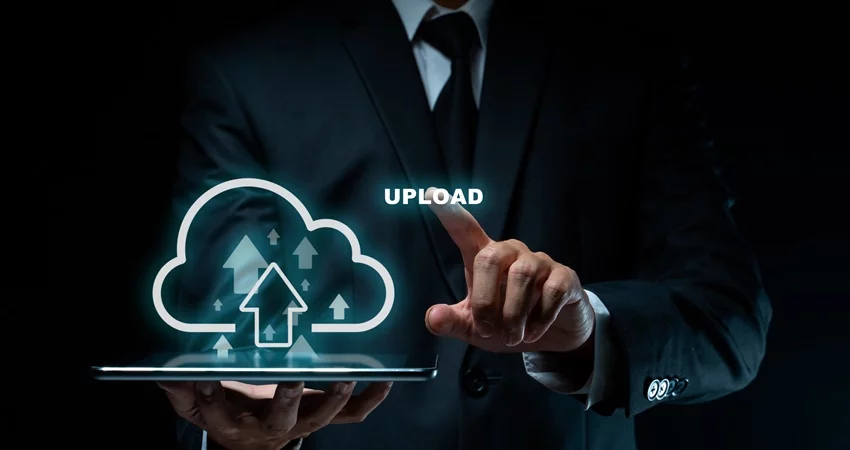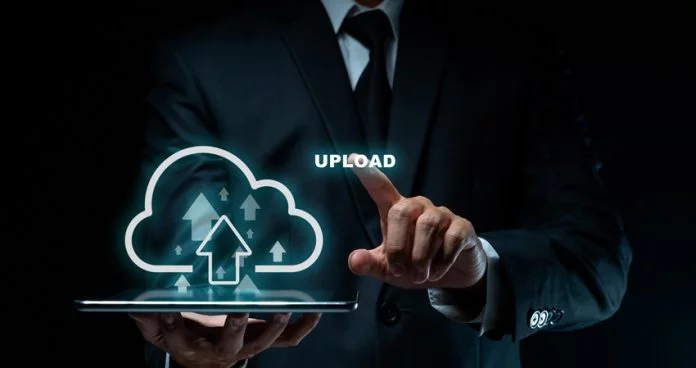 Archival storage of cloud data is meant for that type of data which isn't of use on a frequent basis. With this archival storage, even the security and compliance measures for data are increased.
Archiving of data was the very purpose for which cloud storage was used in the earlier days. Now coming to a couple of key benefits of cloud archive storage:
With the storage of archived data on a cloud space, you can do away with a lot of maintenance and support of storage facilities that are in-house.
Data that has gone into the archives rarely needs to be brought down, saving up a lot on time and expenses.
Here are the Best Cloud Archive Storage Solutions
Google Cloud's data storage comes in three varieties.
These are Archive; which is meant for data that is accessed less than once a year. Coldline; wherein you're expected to access the data, less than once in a quarter. And the Nearline storage method is meant for data that you're expected to access, less than once a month.
Some of the key features are listed below:
Integrates with a large set of leading solution providers like Actifio, Commvault, Cohesity, and more.
Maximum durability of data @99.999999999%.
Life cycle management of data is simpler here through automated archival and deletion processes.
Pricing:
For Nearline: 1cent per GB/month for data at rest. Similarly for Coldline, it amounts to 0.4 cents and for Archive, it costs 0.12 cents.
Very similar to Google Cloud, Azure storage offers three different tiers for data storage. These are:
Hot: This is meant for storing data that is accessed frequently.
Cool: Meant for data that would be stored at least for 30 days before being accessed.
Archive: This is the optimal data storage plan for data that needs to be stored for at least 180 days.
Let's under the prominent features of Azure Archive Storage through its use cases:
With Microsoft's Archival storage a large chunk of organizational data can be dealt with at a substantially lower cost, clearing up the in-house data handling space for more productive purposes.
It proves to be particularly useful for healthcare providers, in storing up the tons of medical records data and keeping it globally compliant and secured.
Archival storage has a great demand for the video surveillance data generated. Since it usually makes up for TBs of data, archival storage is a very cost-effective option.
Pricing: You can start with free services for a period of about 12 months which shall give you $180 credits of services for 30 days. Later on, you'll need to contact the sales team.
Amazon has the most durable, and low-cost data archiving solutions. Talking about it is a low-cost solution, it can cost customers as little as $1 per TB per month.
Some of the prominent benefits of Amazon S3 Glacier & S3 Glacier Deep Archive are:
It comes with a variety of retrieval options like Expedited retrievals usually transfer back the data in less than 5 minutes. Standard retrievals are meant for lesser sensitive data wherein the data is transferred back in about 3-5 hours. Bulk retrievals are meant for a larger set of data and can transfer back the data in as much as 12 hours.
The durability of data in here is at the maximum @99.999999999% and there is an automatic distribution of data across multiple availability zones.
Its integration with AWS CloudTrail makes it an effective solution for logging, monitoring API call activities. This in totality, makes it an extremely secured and compliance certified solution.
Pricing: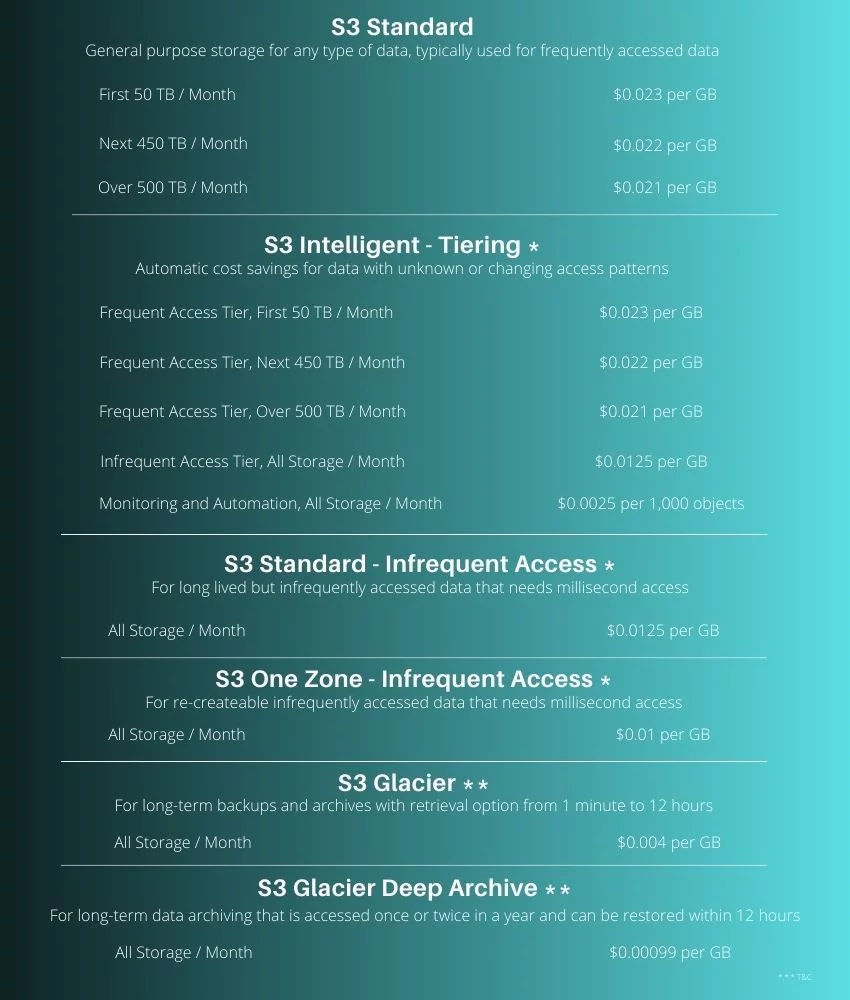 Oracle's Archive Storage is extremely durable at the handling of data and costs about one-tenth of the Oracle Object Storage's price.
Some of the prominent features are listed below:
Herein the archived data is meant to be stored for a longer duration and thus adherence to a lot of compliances is taken care of.
Oracle's Archive Storage can be managed and controlled with the common console, SDK, and APIs as Oracle Cloud Infrastructure Object Storage.
One of the limitations that it has, is that the storage tier property is applied to an object group. Since it is a property of the bucket, it gets inherited by the object automatically.
Pricing: It is priced as low as $0.003/GB per month.
IBM Cloud Object Storage is doing away with a lot of the complexities of traditional archives, both by reducing cost and complexities. Let's look at some of its prominent features:
Its archival strategy comes with a couple of restore options such as; Archive and 100% Accelerated Archive – so that all of your data is available from anywhere.
It comes with the ability to allow you to age-based policies of transitioning objects to lower-cost archive storage to further bring down the charges.
It has an extremely simple API for the transition lifecycle and restores. And, also you can write one of your own using IBM Cloud Storage SDKs.
Pricing: Data storage is offered for as low as $0.00099 per GB per month.
All of the above-mentioned cloud archival solutions come from some of the giants from the world of the cloud.
The points discussed above should by no means considered to be a final say on them but on the contrary a starting point of your research in looking for Cloud Archival Storage Solution
Recommended For You: