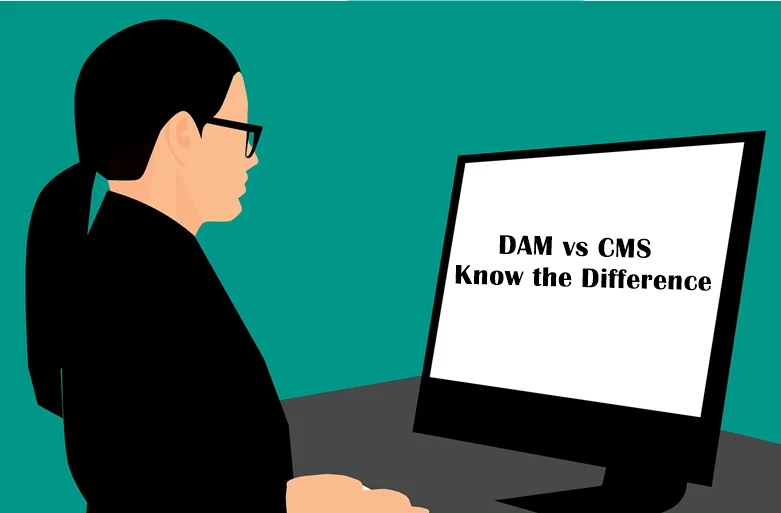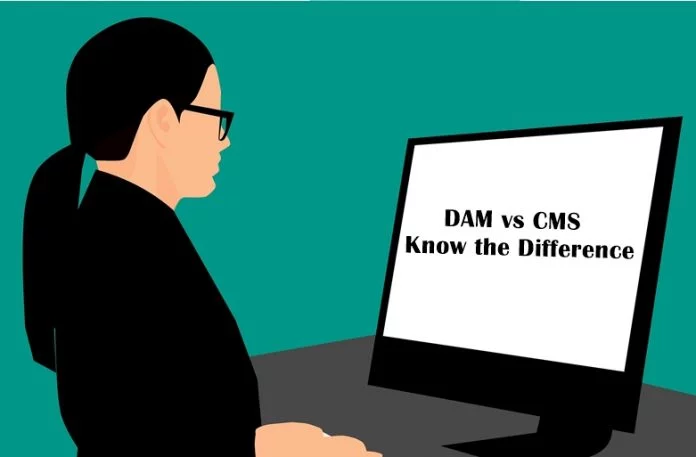 Before we really start the hustle of DAM vs CMS, let's know about both in a brief.
Digital Asset Management (DAM) is a system that helps in managing to store and organizing the digital assets of an organization in a central location.
DAM is a one-stop-shop solution for all the content related problems of an enterprise.
Content management is one of the biggest problems faced by enterprises in the present times. DAM provides exactly what is needed for combating this situation.
The main benefit DAM provides other than storing a surfeit of digital assets is, storing the content centrally, which helps in providing quick access to all the departments.
It is also secure and improves searchability, thereby empowering employees.
Few examples of good DAM are Adobe Experience Manager, HyperCMS, ResourceSpace, etc.
Now moving on to the CMS. A Content Management System (CMS) is a solution that manages the creation and modification of the content on a website.
It comes with an option of the control panel, where one can customize the content on a website as per requirement, even without the know-how of technical languages such as CSS – Cascading Style Sheets, Hypertext Markup Language (HTML) and other programming languages.
Any addition and elimination can easily be done by the admin via the control panel.
Different systems have different features and they respond to different needs. Choosing the right CMS platform is not an easy process.
This question is difficult to answer than it seems as there's no perfect answer for this. Therefore, it is necessary to discover where your priorities lie and make the right choice accordingly.
Few examples of good CMS are WordPress, Xpress engine, Concrete, Drupal.
Check Out: 10 Best CMS for your Marketing Strategy
DAM vs CMS: Difference Between the two
Apparently, both DAM and CMS manage what is commonly known as content. But the two are fundamentally different.
The biggest difference between CMS and DAM is that the CMS you manage not only your website but its entire foundation, whether it's WordPress or Concrete.
Your CMS will not only take care of your assets but also look after the whole content displayed on your website.
By 'content' here, I mean anything and everything on your website, not just your images, documents, or blog posts.
Taking away CMS would mean that there's nothing left with the help of which you can manage the content.
On the contrary, a DAM's services cover not only your website but powers sales and marketing of your entire organization.
DAM acts as a bridge workflow engine between marketers and designers for creating and reviewing assets and then finally approving those assets.
DAM also acts as a central depository for the approved creative of the organization.
A few vibrant features of a DAM include searching and filtering, asset tagging, providing or dismissing any permissions, archiving, providing mark-up tools for videos and images, and more.
In a nutshell, DAM is the bridge between digital marketers and graphic designers which manages and organizes the deliverable for marketing activities.
Can the DAM and CMS integration work?
In my opinion, yes. Many times, finding storied images can turn out to be a chaotic nightmare.
Let's take a situation, where everyone saves the filename according to their will, it is the point where all the confusion starts.
Like how can one search a folder or an image with file name 20190816-cda? The chaos only worsens with time.
This is where DAM and CMS integration can work wonders. One can only force employees to follow file naming conventions for so long.
But with DAM working alongside, all these processes can be automated. For instance, if someone needs an image of a Labrador and aren't sure about the name given to the image or its location, you can easily search a few keywords, and the DAM gives quick and accurate search results via meta-properties tied to the images. Voila! Was easy, wasn't it.
In the end, I would like to say that both CMS and DAM are excellent in their workings. But due to human errors and doings, even these systems can fail to do what they are supposed to.
And looking at how these two systems can complement each other, nobody can deny that they can be more resourceful when working together.
That's why it is best to integrate these two systems to get the best out of them and the organization as a whole and that is why we should be looking for DAM and CMS instead of DAM vs CMS.
Recommended For You:
Top 7 Free Digital Asset Management (DAM) Software