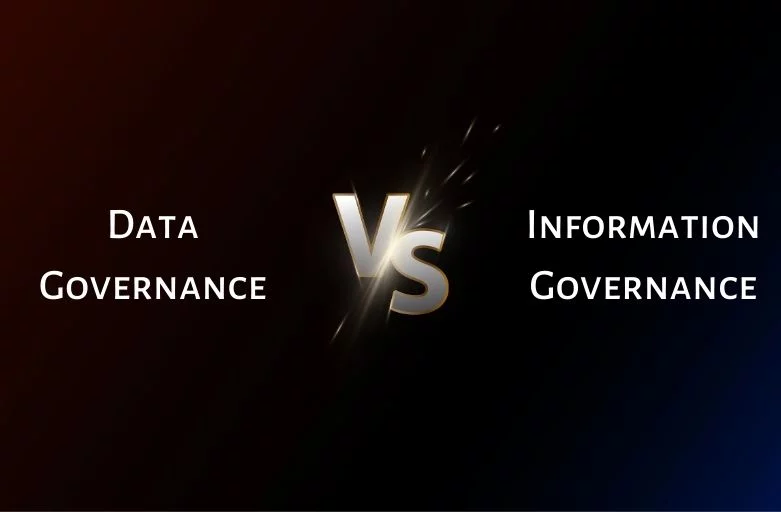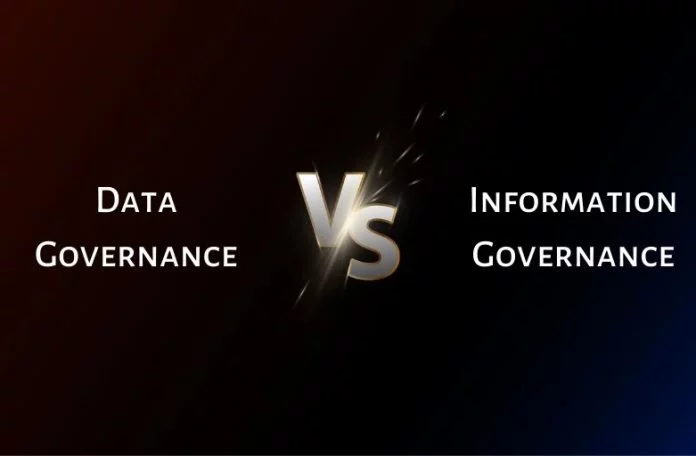 "Data is the new oil" is a well-known phrase today and finds its origins in The Economist's post published in 2017 which was titled "The world's most valuable resource is no longer oil but data". This is indeed true!
Various studies have established the fact that a lot of businesses today find data as one of its most crucial assets. Holding that numero uno position in a majority of businesses' operations today, there's certainly a greater need to manage it that well.
Well, that brings us to the holistic approach of handling it i.e. data governance. Further processing of data and presenting it as an organized fact makes for information.
And information is even more critical as it helps with key decision-making steps within an organization.
In spite of this clear cut disparity between data and information, it's still a common misconception that data governance and information governance are the same.
Let's dive into understanding each of the concepts individually.
Data Governance vs. Information Governance: Understanding the Two Concepts  
Data governance is a mix of processes that collectively seek for the integrity, security, and availability of data.
The very basic aim of data governance is to provide the most reliable data for further operations.
Below are some of the key concepts that fall under data governance
Data architecture
Data storage
Data security
Data warehousing
Master data management
And here are some of the key benefits of data governance;
Data Quality: Highly qualitative data ensures the smooth functioning of all the dependent processes. As per a report, about 69% of businesses say inaccurate data is detrimental to the steps taken to improve customer experience.
Setting up of Metadata: Effective data governance labels help with proper segregation of data. This helps with easy recognition of data later, as and when required.
Data Lineage: Data governance provides the exact lineage of data which helps in tracing of original data and what all operations have been made on it. This can be particularly helpful when you've lost access to your original data.
Also Read: 5 Best Practices for Data Lineage
Information governance is a strategic process that mitigates any business risk, storage costs, and makes sure that all the needed compliances are being adhered to.
Information governance is basically a superset to data governance and operates one level above to it.
How can information governance be beneficial for your organization?
Conversion of Data into Business Information: With the help of information governance set policies data can be turned into crucial business information that can help with decision making.
Ensures Compliance: Collection of information during an audit is generally a tiring process. But with information governance set in place, all your organizational information is appropriately placed for their purpose of need in the later stages.
Brings Down Storage Cost: Since with information governance, all the information & records are disposed of or archived systematically thus a lot of storage space is left spare.
Conclusion:
For effective management of data as well as the information, it is eminent that both the concepts are abided by.
Data governance would work at the lower level and information governance would work on top of that to ensure all the business processes are running smoothly in regards to data/information.
Also Read: