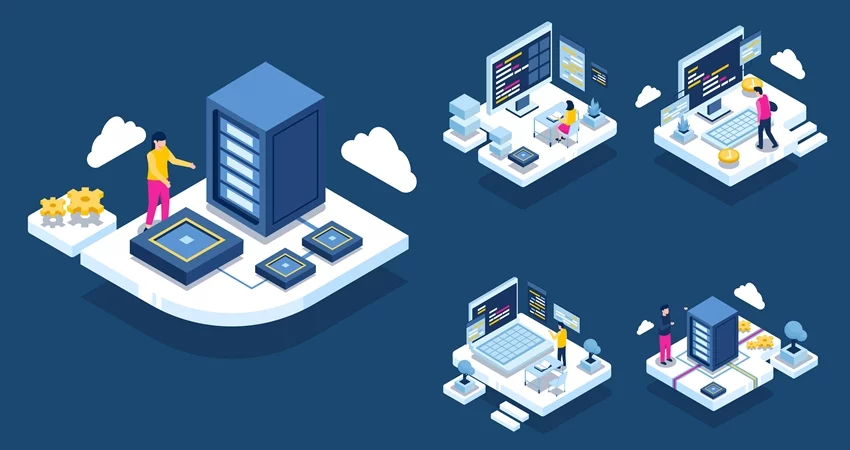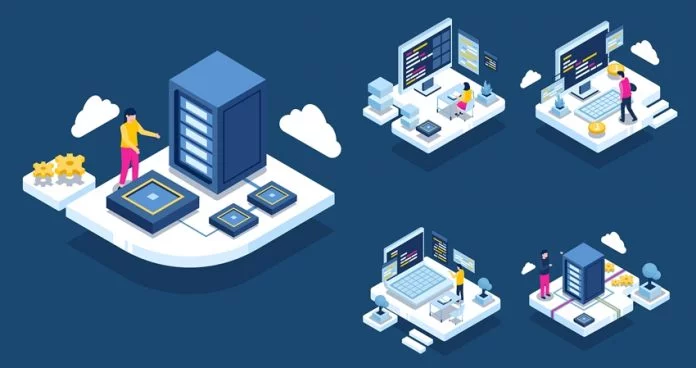 We've already discussed the various real-life instances wherein various organizations took ample benefits from a particular data lake tools.
The fact that data lake has been of great utility for businesses is clearly evident from its rapidly growing market reach. The data lake market stood at $3.74 billion in 2019 and is forecasted to hit $17.60 billion by the year 2025.
Since the data lake tools are gaining so much importance, let's go through and understand some of the best solutions in the market.
Some of the Best Data Lake Solutions
Azure Data Lake Storage aims to create a single unified storage space for your data. It does that pretty effectively but also keeps your cost in check.
You get advanced security facilities, along with proper authentication of data and the access is kept limited to certain roles.
Here are some of the key features of Azure Data Lake Storage:
Azure's data lake solution is apt at handling demanding workloads. Large scale queries won't mean a compromise on performance.
Your storage costs can be optimized since it would be dependent on your usage.
The overall structure of Azure has the maximum number of compliance certifications. Therefore, that would be of least concern to you here.
Pricing Details for Azure Data Lake Storage: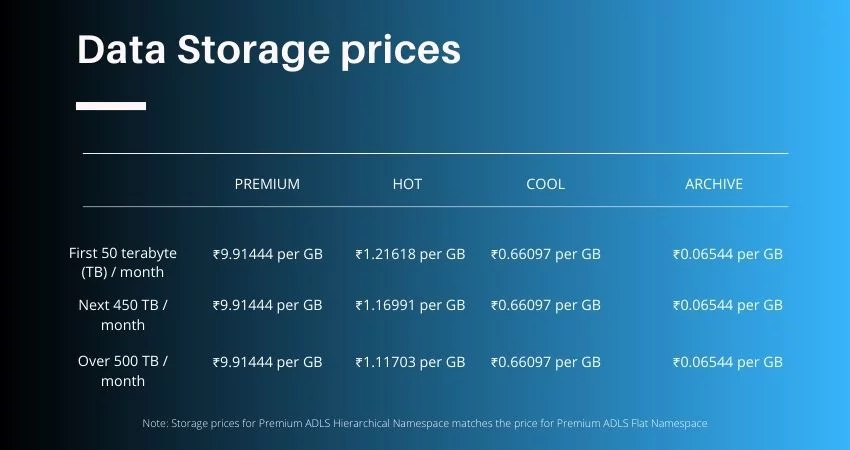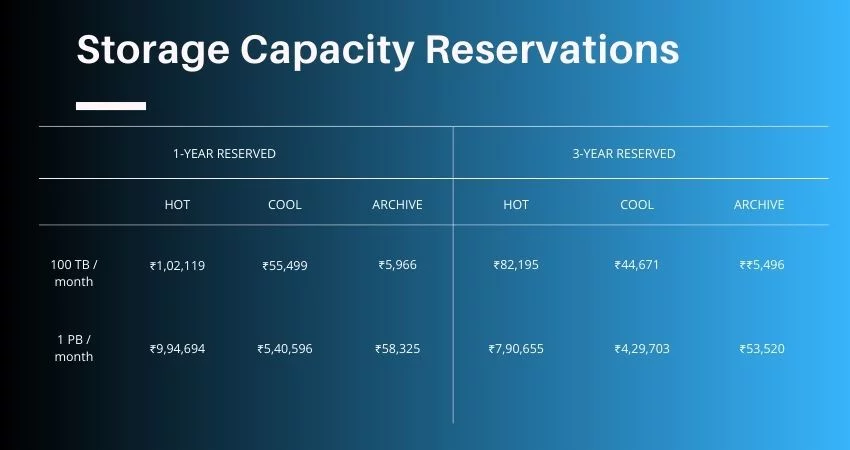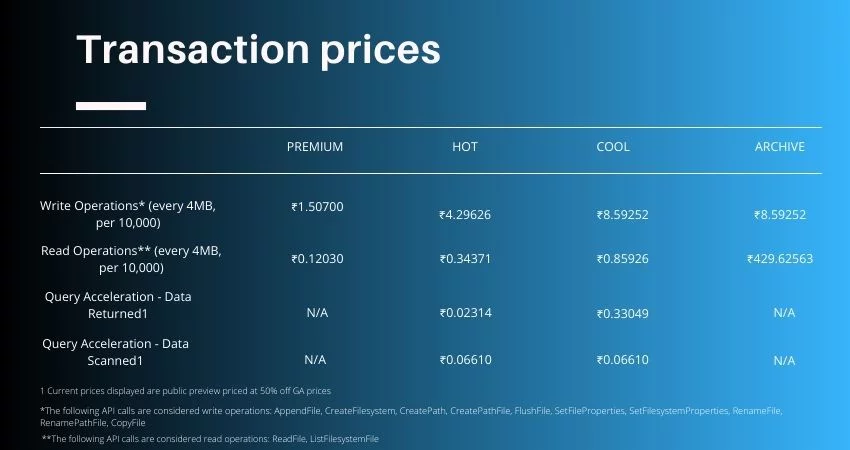 AWS Lake Formation considers itself to be one of the most simplistic solutions to set up a data lake.
Since AWS Lake Formation comes under the larger umbrella of AWS, integration with AWS based analytics and machine learning services is extremely easy.
Understand some of the key features of AWS Lake Formation:
Lake Formation creates a meticulous searchable data catalog by ingesting every bit of metadata nitty-gritty. It also has a provision for custom-labeling as per user's convenience.
A proper audit log is in place that helps identify data access history across various services.
Integration with other analytics-based services is another key feature. This shall include Redshift for data warehousing, Athena for SQL, or EMR for big data processing.
AWS Lake Formation Pricing Info:
Well, to avail of the services of Lake Formation, there are no explicit charges. This will be an add-on service on various AWS services like AWS Glue, S3, Amazon EMR, Amazon Athena, and Amazon Redshift.
Qubole is basically an open data lake company that enhances machine learning and other analytical processing capabilities on data lakes.
You might be wondering, what is an open data lake? To put it very simply, this particular data lake consists of data in an open format and can be accessed through open standards.
Some of the most notable features of Qubole include:
Provides ad-hoc analytics reports owing to its integration with Presto, Tableau, and Looker. No more than a single click would be necessary.
Multiple streaming data pipelines can be combined to gain one unified insight and that too in real-time.
Efficient management of data pipelines to combat any bottlenecks and keep the SLAs in check.
Pricing Details of Qubole:
There are two sets of usage plans:
A Free-Trial that consists of a Full-featured environment, is limited to 5,000 users, 5,000 Qubole Compute Unit, and a month's time.
Their Enterprise Edition is charged at $0.14 for every QCU per hour plus an adaptive serverless architecture. This shall be availed with an annual contract. You might want to contact them directly for further details.
Infor data lake tools solution captures data from multiple sources and ingests it into a structure that starts to derive value from it, there and then.
Let's explore the key features of Infor Data Lake:
The storage here is infinitely scrollable and would still provide the most insightful decisions with the most-enriched data that can be used to build ML processes.
Your data stored in here will never turn into a swamp. Intelligent cataloging of your data ensures that the understanding of data is never lost.
Infor's Data Lake Metagraph builds a relational layer which draws intricate relation between various data objects and datasets. This can then be used in the later stages to derive an insightful conclusion.
Pricing:
To find out the exact pricing details of their data lake product, you'd need to contact their sales team.
Informatica's Intelligent Data Lake shall enable customers to derive maximum value from their Hadoop-based data lake.
It supports other data solutions like AWS Redshift, Amazon's Aurora, Microsoft Azure SQL Database, and Microsoft SQL Data Warehouse.
Some of its most prominent features include:
You won't need to do much of the coding for running large-scale data queries, thanks to the underlying Hadoop system.
With the help of a graph-based processing engine, detailed relations can be drawn between different data sets to give you much more clarity about entities critical to your business.
Be it older database systems or the ones which are custom created, Informatica Enterprise Informatica Catalog will have no issues in creating custom scanners to read the sources.
Pricing Info:
You'd need to contact their sales rep to get exact pricing details.
So, Which Data Lake Solution to Choose?
I'm afraid, there's no easy answer to that. I could only present you some of the notable features from some of the best data lake tools but it's you who needs to understand your problem and accordingly opt for a solution.
Recommended For You:
What's the Difference Between Data Lake, Data Warehouse, and Data Mart?