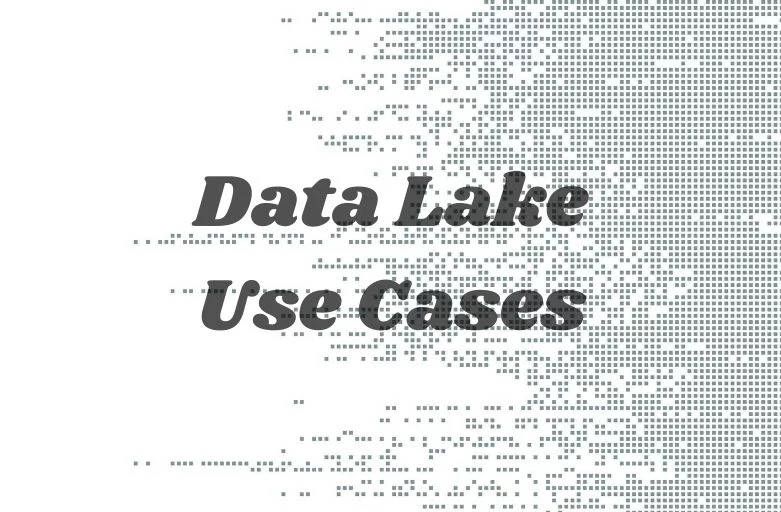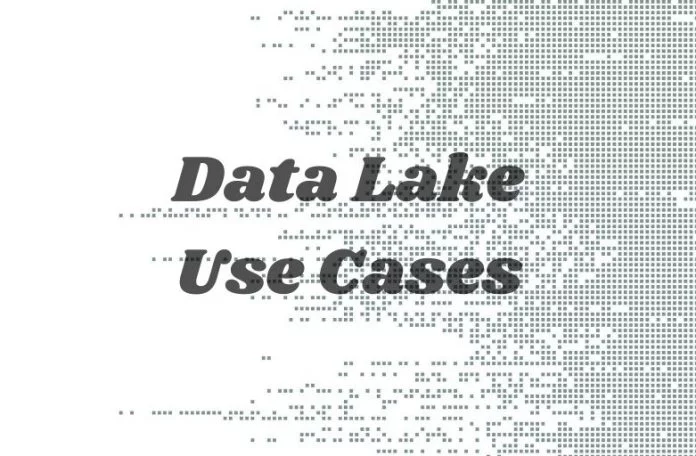 A best Use Cases of Data Lake is the single most important source of organizational data since it ingests data from a variety of verticals. This data can be structured or unstructured.
The rawness of data in a data lake can be extremely beneficial if you want to do some R&D on different sets of data.
This unified view of data can help improve your understanding of data and then a more appropriate data can be filtered forward.
Many cloud giants like AWS and Microsoft Azure do provide data lake services and have brought major benefits for their customers in the management of data.
We'll be understanding the use cases of data lake through its applications and benefits for various organizations.
What are the Top Most Use Cases of Data Lake?
3Victors accumulate data from a large number of reservation systems that are set up in different parts of the world.
It wasn't long before their native data storing unit ran out of capacity. Also, 3Victors aims to provide travel based insights to marketers in real-time.
With these two challenges at hand, 3Victors quickly realized that cloud is the way forward. 3Victors took to AWS solution to store data in a data lake.
AWS data lake solution ensured that 3Victors could consume more than 230 billion priced itineraries from a variety of platforms.
2. Azure Helped Grupa Pracuj in Handling a Large Amount of Data with all the Needed Compliances and Security Measures
Grupa Pracuj, an online recruitment provider was at the forefront of the evolved employment market in Central and Eastern Europe. Grupa Pracuj needed to create a customized approach to tackle job searches.
All this while, it needed to be in compliance with GDPR and other personal data handling policies.
Working in coordination with its partners TIDK and Beyond.pl, Grupa Pracuj took to Azure's data lake and other services.
TIDK's CEO admitted that Azure was of great help in processing a huge amount of data. Grupa Pracuj generated approximately 75 million customized job recommendations and with the services from Azure, the time to process those was brought down by 80 percent.
Not only this, but security measures were also amped up and met the much-needed compliances of handling sensitive and personal information.
3. MiQ Cut Down on its Operational Costs and the Turnaround time for its SLAs with the help of Qubole
MiQ, a programmatic media partner found out around the middle of 2017 that its data lake system needed to evolve to match its growth.
The first of the two major concerns for MiQ was the cost to run the dashboards. Using an always-on Spark cluster meant an expenditure of a large amount.
The second concern was performance issues with the turnaround time to meet its SLAs. Taking to Qubole's end-to-end data lake solutions helped bring down the expenditure to around three times.
Additionally, Qubole helped amp up the stability levels at MiQ. The rate of failure of automated workflow which was around 15-20% with Python and R was brought down to about 1% by running them on Qubole.
Data is at the center of L'Oréal's research to constantly evolve. The challenge for L'Oréal has been to accumulate all its massive incoming data in one place which would create a unified version for research purposes.
L'Oréal partnered with Talend to manage how its data platform consumes data. With over 50 million data entries which range from info on the various formulas (that they use to develop their products), raw materials, and privacy laws.
This central repository of data helps develop new products with maximum innovation and safety measures.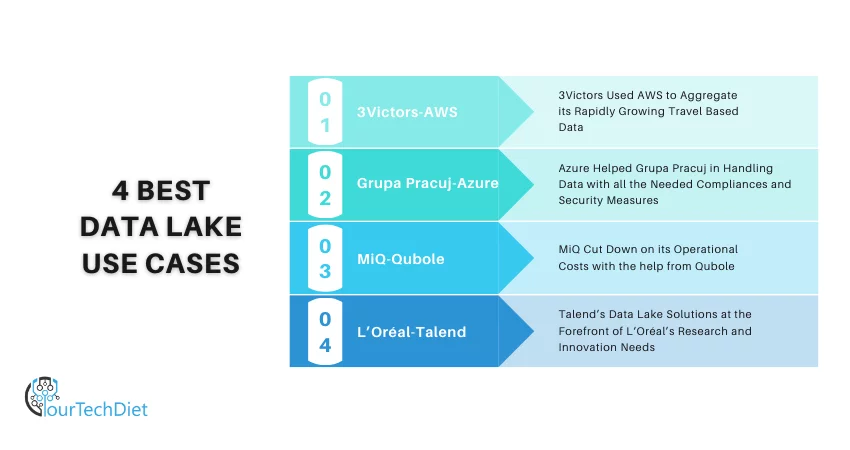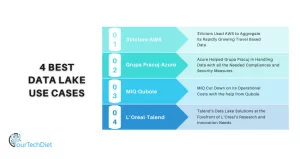 Conclusion
Most of these are a large business but data lake can well be brought into the picture to get clarity on your distorted data in a relatively smaller unit.
If you face issues similar to the ones we discussed, then best Use Cases of Data Lake might just be the right solution for you.
Recommended For You:
Data Lake vs. Data Warehouse vs. Data Mart
5 Best Data Lake Tools