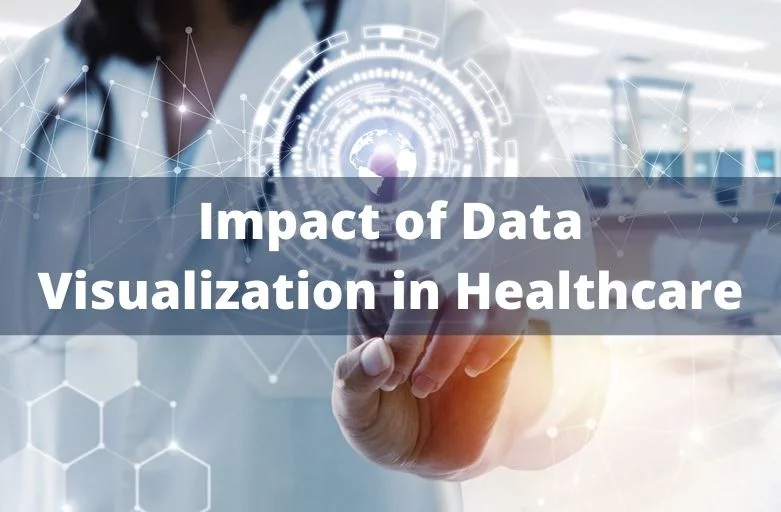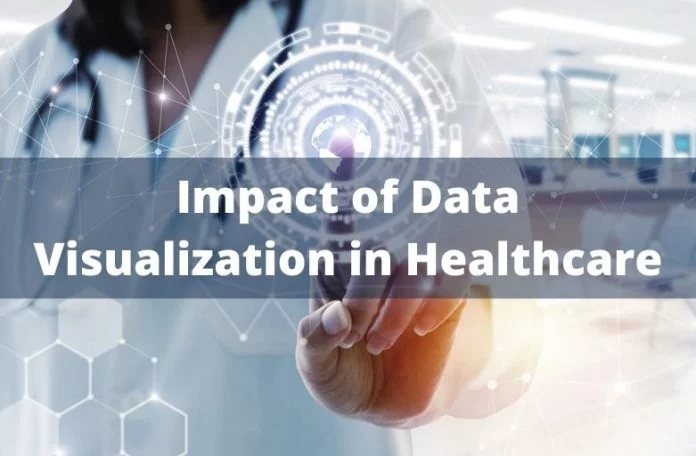 Data visualization in general terms is a pictorial representation of data that aids in analyzing and understanding the trends of a particular sector.
Nowadays, industries are moving more towards visualization concepts to reduce their operational cost and bolster successful marketing strategies.
In the modern era, enterprises are facing significant data challenges, be it in terms of budget or technical resources.
It becomes quite difficult for them to understand the complexity of numerical and textual data. So data visualization assists in presenting these complicated contexts into a simplified visual setting, i.e., a graph or map.
The reasons why data visualization is so important in a data-centric environment are:
Visualization makes it easy for an organization to fuel up their decision-making process as data is accurately updated.
It is more insightful as multiple data which may be numeric based is consolidated into a one or more pictorial representation, which instead grabs more attention than any other form of data.
Healthcare is the most significant revenue-generating industry across the globe. Research reveals that big data in the healthcare market is going to increase by $34.27 billion by 2022.
And because of this factor, the healthcare industry is moving more towards a visual tool to eliminate the risk of being outdated from the market and provide proper medical facilities to their patient.
The nature of the complex operation and massive data has influenced the healthcare industry to adopt data visualization to syndicate data and revolutionize healthcare programs worldwide.
For the past few years, it has been observed that visualization stands as a building block for the analytics and management of healthcare.
Visualization tools help in fabricating dynamic data of a patient, presenting clinical records, financial and other data to various administrations.
The administration can be an internal player like a clinic or partnered organization or outside players like the government or public.
To articulate an extensive database and to stimulate connections with the recent trends, the healthcare industry is exploring various interactive techniques to set out a predictive model of operation.
Today every hospital uses data visualization solutions to manage their in-house process ranging from patient profiling like maintaining the patient record, conducting satisfaction survey, filing complaint register to capacity planning, and much more.
Some of the reasons as to why visualization tools must be practiced in the healthcare segment are:
Visualization tools sometimes help in avoiding diagnosing errors by eliminating human error in a higher risky environment and set a protective layer for patient safety.
It creates a dashboard, i.e., e-health records and e-medical records for tracking and monitoring patient health records. Its computer-based recording system facilitates a better understanding of on-going medical operations.
It helps in reducing the operational cost by presenting more accurate information at a fingertip of a doctor, nurses, and administration on the spot in understandable values.
It allows them to get unique information about their patient's demographics and lifestyle choices, which further helps in monitoring and curing the patient accordingly.
As time is the underlying factor in any healthcare industry visualization helps in increasing response time by enabling real-time metrics and updates on more crucial information.
The use of biometric data allows medical professionals to map the real-time activity of the patient and thus help in tracking and curing specific health issues.
Any healthcare organization can incur a huge amount due to the maintenance of patient and their organizational records, which can be easily handled and accessed with a data visualization tool.
Data visualization tools also keep your data secure. Visualization tools which can be effectively used in the healthcare industry are:
SAS Analytics is a web-based application that allows multiple users to access a mass amount of updated information simultaneously from the data loaded in the memory, i.e., LASR analytical server.
These servers perform parallel networking by transferring the workload from one computing device to another and allow the users to grab secured data quickly.
Bioaxis healthcare, a leading healthcare provider in Greece, uses SAS to provide better services to its patients and clients.
It is a business intelligence visualization tool that synthesizes raw information into a defined format to provide real time-structured data.
It allows users to update the information to generate new knowledge instantaneously.
Inova Healthcare, a leading NPO based in Virginia, utilizes Tableau to quickly diagnose genetic diseases and help in providing quick medication to their respective patients.
Qlik is a business intelligence visualization tool that helps in transmitting data that is directly or indirectly related to each other into electronic medical records.
It helps in integrating data from different sources with its in-memory analysis and also mitigates the risk of medical error by tracking safety metrics and reducing the cost of delivering services to the patients.
QlikView also synchronizes the scheduling process by over listing the list of all the patients and doctors in its scheduler server and communicate data at each end of the user application.
It also ensures that all regulatory compliance like quality metrics, operational and patient safety are timely delivered and maintained.
Conclusion:
As industries are inclining towards a more data-focused environment, the need for visualization tools is also rising.
The role of data visualization will likely expand exponentially in the healthcare industry.
It will provide a holistic view of the market operation be it from patient profiling to hospital operation monitoring and thus lead to serve more personalized experiences to its clients and patients.
Recommended For You:
Top Biometric Authentication Tools for Businesses
Top Open-Source Data Visualization Tools
Is Tableau the Best Business Intelligence Tool for my Business in 2018?