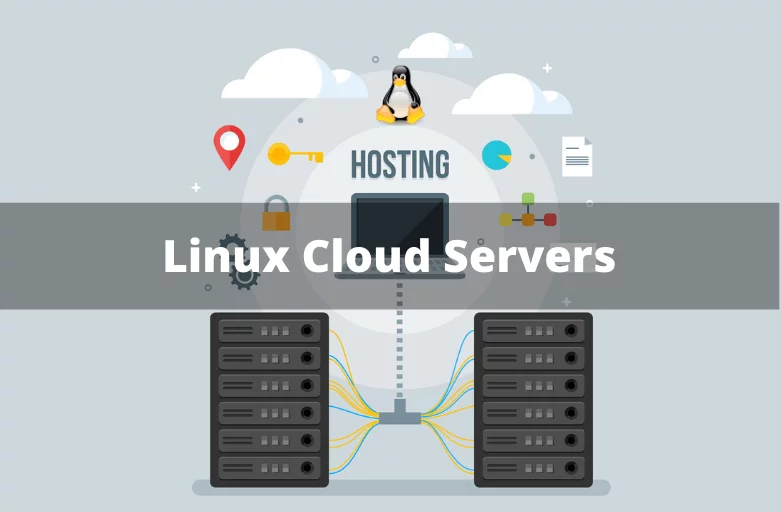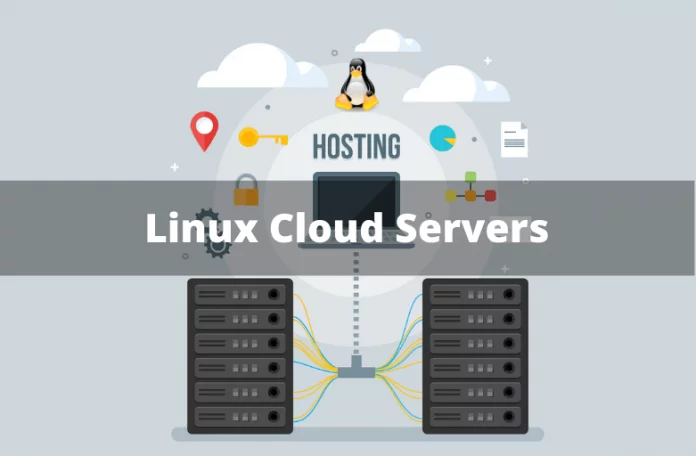 As we all know, cloud computing is gaining more and more attention these days, and many businesses are moving towards the cloud.
Mainly, the companies move towards the cloud due to several services like secured and large storage, database, servers, among a few other important things.
Cloud is considered one of the most advanced technologies, which is based on virtual servers. Even Linux can be hosted on the cloud.
Most of the companies prefer moving to the cloud to lower their operation costs by changing the type of infrastructure they are currently using as storage and server to host applications.
Well, in the world of desktop operating systems, Microsoft Windows is the king but hosting Linux is the boss because of its secure hosting framework.
Linux cloud servers are one of the best servers to use if you are looking for agility, speed, and lowering your operations cost.
These servers will lower your cost by helping you out in reducing capital expenditure and the on-site maintenance cost as well.
Features of Linux cloud servers:
Scalability and Flexibility:
Scalability and flexibility in a server help in balancing the fluctuating needs of the business.
Providing Backup:
In Linux cloud servers, you can easily schedule when to back up your data. It depends on you, whether you want to automate the whole process or want to do this manually.
Resource Management:
The resource management feature of the Linux cloud servers, help you in the proper management of resources. Here, the administrator can easily monitor the resources and can also allocate different resources.
Easy Availability:
When you're using cloud services, you just need to be relaxed as in case of any sort of failure of the server, your website will not get impacted as you're using a virtual server.
What it exactly does is that if your server fails, the website would take data from another server.
Here are the Top 8 Linux Cloud Servers:
It is open-source cloud software that helps the user to create personal cloud servers.
These cloud servers can be based on Linux, which will give the user an ample amount of storage he needs to store data files, images, videos, and other miscellaneous files.
With Owncloud, the user can get access to all the devices and can access them remotely too. For this, Owncloud has its dedicated dashboard, which is very user-friendly as well.
If you're thinking about the best cloud storage for Linux, then Nextcloud is the one for you. This open-source cloud solution is more stable than any other cloud server present in the market.
Well, one more interesting thing about Nextcloud is that it can be used on any Linux cloud servers as well as any other server.
With the help of its mobile and desktop client, a user can sync data across devices.
Seafile is also one of the highly reliable cloud hosting provider for Linux and other operating systems. Like Nextcloud, Seafile also has a mobile and desktop client with which a user can sync data across devices.
Seafile also helps in organizing files into the library, easy access to the files stored in the cloud, and ensures that the data is encrypted when it is stored.
Linode is one of the largest open cloud providers present in the market. With Linode, a user can enjoy no lock-in period.
You just need an API key to get started with Linode. This API is open as well as free of cost.
Linode also supports all the open-source distros. Being an open-source service provider, it takes the help of the community to improve its software.
This freedom of work enhances the user experience, which other providers don't provide.
Atlantic.net is a tool that is helpful for the users to create, deploy, and manage the Linux cloud servers with a dedicated control panel.
This easy to use tool helps in creating a server in a matter of a few clicks.
Some prominent features that the tool provides include flexibility, redundant storage, backed up data, the lightning-fast speed with the help of SSD, and a user-friendly dashboard.
It is an open-source personal cloud solution for Linux. This tool resembles dropbox, which focuses on storing user's data and encrypting it so that it stays safe.
StackSync also helps users to share all files and documents, but the files are encrypted at every user's end, thus minimizing the breach of data.
Syncthing is open-source personal cloud storage for Linux. This file storage is very helpful in accessing your files on a Linux server.
There's a catch, you need to decrypt the data to gain access and this particular security feature makes this tool secure a place on our list.
pCloud is a cloud service for the users of Linux and other operating systems. This secure and user-friendly tool helps in storing data on the cloud server.
The users can gain access to this data locally as well as remotely.
Manual encryption is used by the tool to safeguard the user's data.
Conclusion
Linux cloud servers are gaining popularity and are now in the list of the best servers present. Such servers are considered as safe as they contain encryption-based storage, which keeps user data secure.
These servers are accessible from local places as well as remote places.
Recommended For You:
10 Best Inventions in Last Decade That Changed the Technology Sector