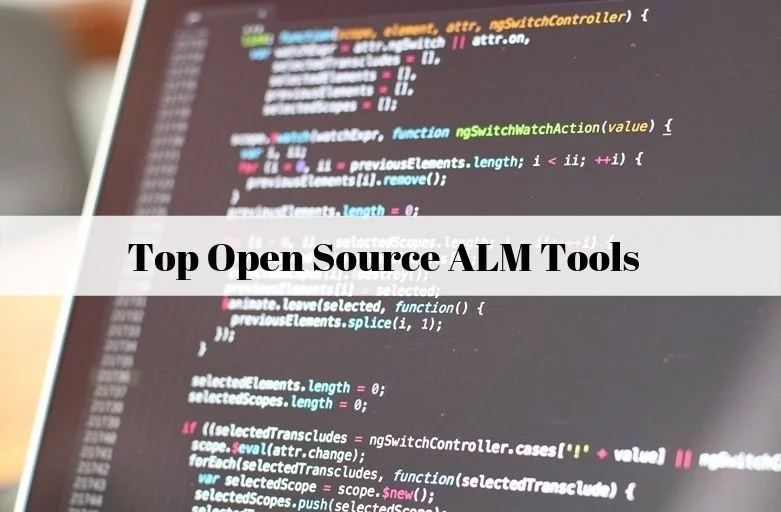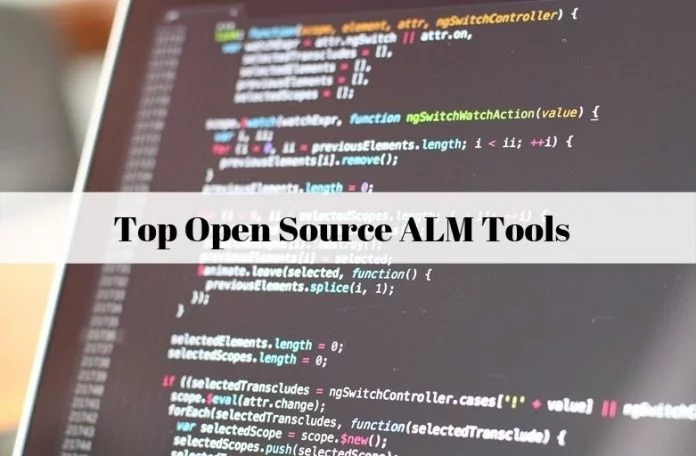 Before knowing the top open-source ALM tools, first, let us understand what application lifecycle management is.
ALM or application lifecycle management is the management of the lifecycle of a software application.
It is used to design all the stages that an application will be going through, be it the concept, design, development, testing, final launch, or post-launch support, until the application finally retires.
Why is the Application Lifecycle essential?
Most organizations, present out there are using various software and also creating new ones by themselves to grow their business.
Also, some companies are totally on e-commerce platforms which are dependent on the speed of the website as well as the software.
With ALM, businesses today can achieve efficiency in software, if it has been developed correctly. ALM also provides agility to work towards achieving your goals while making some right decisions for the future.
Here are the top 7 Open Source ALM Tools:
Tuleap is an open-source ALM tool that is used by various organizations in designing projects. It was founded in 2011. This tool helps developers in developing agile and custom processes.
This tool is capable of generating reports of the progress done while creating the processes. Also, it helps in assigning tasks to the concerned managers and monitors the process until it is completed.
Pros:
Time-saving.
Documentation can be done easily.
Easy maintenance.
Applications can be made efficiently.
Customer support is good.
Cons:
Slightly expensive than other similar ALM tools.
Client portals and portfolio management is absent.
It is also an open-source ALM tool that helps in the development of high-quality applications with much higher speed than what other ALM tools are offering in the market.
With Micro Focus Connect, you can easily connect to other systems as well as tools and can integrate them without any hassle.
The tool also lets you track the events line to see which changes you have made and what all things were discovered, which were having issues.
Pros:
Easy integration of tools.
All critical events can be tracked.
Improved decision making.
Dashboards are present.
Automated workflow creation is present.
Faster development of software applications.
Cons:
Lacks proper manual testing.
Templates lack in microfocus octane.
The dashboard can be improved by adding more features.
Managing users and workspaces is slightly difficult here.
It is the latest addition to the list of the best open source ALM tools. ThoughtWorks helps an organization to streamline its processes and automate the lifecycle of the development of application software.
Its prominent features include portfolio management. The tool also lets users have real-time insight into the development cycle of an application.
Pros:
Efficient time management.
Business objectives can be tracked.
Ensures quality-driven application development.
Application test functionality is present.
Cons:
New to the market.
Absence of a feature-rich dashboard.
Atlassian is an open-source application lifecycle management tool that can be used by any company, be it small, medium, or large.
This project management system is used to track the activities done in the present as well as past and can help you in making future decisions.
Pros:
Lots of plugins are present.
Users can create workflows.
Suitable for every scale of organization.
A free version is available.
24×7 Support.
Real-time reporting.
Cons:
24×7 support depends upon the type of service you choose.
Pricing is high if the number of users is more than 100.
The service desk has a ticket-based system.
Zentao is an open-source application lifecycle management tool which is most popularly known for its project management capabilities.
Apart from project management, the tool is well equipped with QA management as well as product management.
The tool also helps the user in tracking bugs while developing application software. This tracking helps the developers in taking the necessary steps and can create the apps effectively.
Pros:
Presence of various tool management capabilities.
Risk analysis can be done for every application.
Creating reports is easy.
Upgrades can be done with zero downtime.
A free version is available.
Cons:
Expensive for a large team.
Lacks budget management and portfolio management for the free version.
Though the tool can track bugs present in the app it lacks professionalism.
Now, OneOps is an open-source cloud-based ALM tool that is suitable for project managers and IT developers.
This application lifecycle management tool is such that it can be deployed on all the types of cloud platforms, be it public, private, or hybrid.
The tool is handy for the developers to create and launch applications at a faster pace. The developers can test an application within the different clouds at the same time.
This makes sure that the application, when launched, will be fully functional and will work well without lagging.
Pros:
Forklifting feature is present.
Equipped with auto-scaling and auto-healing capabilities.
Works well within a multi-cloud environment.
Monitoring tasks is easy.
Cons:
Confusing design.
The dashboard is not well equipped.
An Open source ALM tool is best for start-ups and growing companies as the number of projects handles by such companies is less.
The companies can choose what they want to develop their application.
The document management system present in the tool helps you to secure your documents and grant permissions to only authorized users.
Pros:
Easy to use interface.
Apps designed are very stable.
Easy to communicate with other teams because of a single system.
Cons:
The tool lacks code assistance.
The graphical user interface is absent.
There is no report module.
Conclusion:
In this blog, we have covered some of the best open source ALM tools. Application lifecycle management tools are a subset of project management tools.
The tool also helps in developing a collaborative environment in which all teams can work together to achieve a common goal.
Recommended For You:
ALM vs. SDLC: Understand the Difference