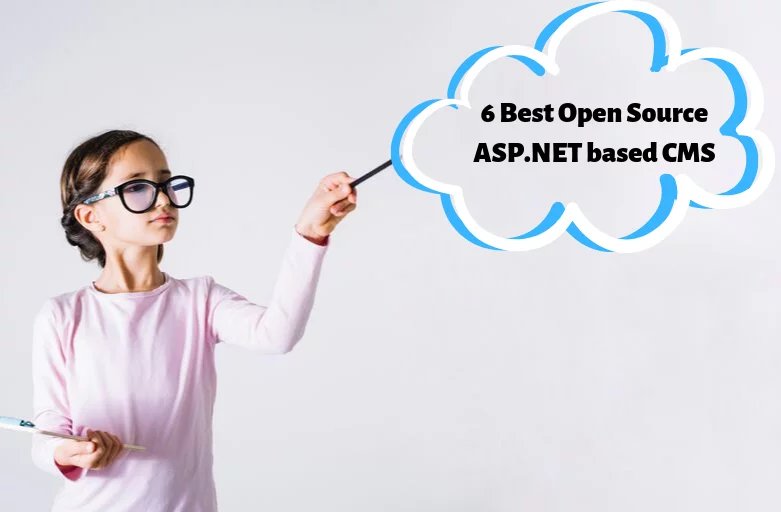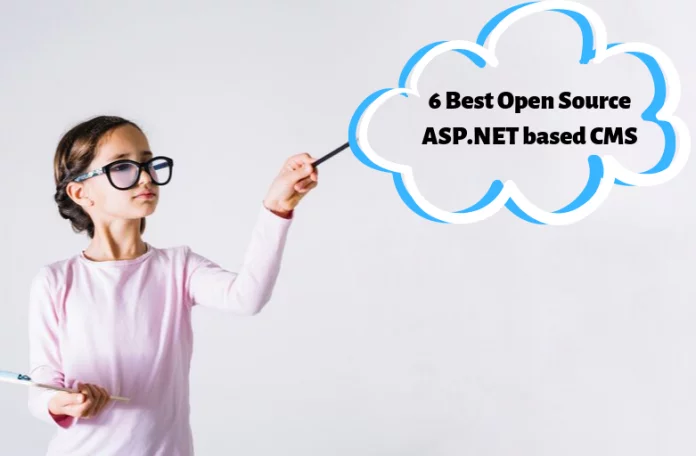 Hello readers, hope you all are well. Here I am with another piece of information that I want to share with you all.
This time it is open-source ASP.NET content management systems, I would be writing on.
Seems like I'm writing a whole lot on the CMS lately, but that's the beauty of having information and we at Yourtechdiet believe in sharing as much as we know and can. So, let us move forward and explore a few best open-source ASP.NET CMSs.
We all know that in order to excel or even survive in present times, every brand must deliver impeccable digital experiences and that too across channels.
And for that, what do we need? Yes, a CMS which suits and abides by the organizational goals and budget of course.
In PHP, there are many options to go to for developers but unfortunately, on the other side, ASP.NET doesn't come with the luxury of many options.
Having said that, even with fewer options .net core is one of the most power-packed and protean frameworks to work with. It comes with some amazing tools for expeditious application development like Entity Framework.
A few major websites that use ASP.NET
Lego
Dell
Bestbuy
Xbox
Costco
JCPenny
Bing
Plenty of Fish
Powering over 800,000 websites, DNN aka DotNetNuke is an open-source CMS based on ASP.NET. Extensibility and security being the highlights, it provides a developmental framework for .Net developers.
It comes with built-in tools, custom-developed extensions, and fully committed backend support.
Highlights
Easy to install
Strong community
A large pool of themes and plugins
Latest Version: 9.3.2
Second in my list comes Kentico CMS. Present across 100 countries and 25,000 websites, this CMS provides an amazing set of features for website building.
According to Kentico's official website, they possess some excellent out-of-the-box functionalities which give them a competitive edge over their competitors.
For example, multiple language support, ready-to-use web parts, and more. Also, to deliver the consistent and exceptional performance it has full integration support of Kentico's Online Marketing solution.
Highlights
Easy page management
Mobile-ready websites
Active communities
Integrated with Kentico online marketing solution
7-day bug-fix policy
24/7 support
Latest Version: Kentico 12 SP
Next in our directory is a popular open-source ASP.NET based CMS. It is basically free but comes with the option of paid training and support services. The best thing about this, which I personally feel, is its flexibility because of which this CMS can run anything from as big as complex applications for Fortune 500's to running small campaigns.
It comes with an elegant UI and a pure .NET architecture. This CMS offers some significant functionalities like clean markup storage, logical content storage, and clean APIs to build sumptuous websites from scratch.
Highlights
Open API
Tremendous flexibility
Stability
Strong community
Plugin options
Latest Version: v8.1.4
Another in the list is a next-gen web CMS. It has won Gartner Peer Insights Customer Choice for
Web CMS two years in a row for 2018 and 2019.
It's developed by Telerik, the same team which produced some great solutions like RadControl. Do I need to say more?
Highlights
Master Page
Controls for template management
Supports responsive design and mobile website development
Documentation and support
Latest Version: 12.1.7100
mojoportal is a relatively lesser-known or used CMS but packs a bunch of features. It is one of the most extensible and mobile-friendly .net based CMS.
This CMS consists of a number of features like Contact Forms, Blogs, Forums, Google/Bing Maps, Newsletter, Calendar, Polls, E-commerce & more.
It also has support for MS SQL 2005/2008/SqlAzure, MySQL, SQL CE, Firbird Sql.
Many people prefer to use this CMS for developing their own applications. Being one of the most powerful standalone CMS, it is easy to learn and use.
Highlights
Versatile
Mobile friendly
Developer friendly
Roles & security
Content workflow
Latest Version: 2.7.0.0
Suitable for mid to large-scale websites, Sitecore is an enterprise-ready CMS with support for multiple sites. It provides powerful load-balancing functionality.
Some features which make this content management system a favorite is its support for A/B testing and an integrated SEO module.
Highlights
End-to-end content management
Always-on personalization
Connections that drive commerce
Latest Version: Sitecore Experience Platform 9.2 Initial Release
Conclusion
The only sure-shot way of selecting a best-fit for your enterprise is narrowing down platforms that match your technology needs and budgetary concerns.
After you're convinced with a solution, you can download a trial version, or even better, request a personalized demo.
Recommended For You: