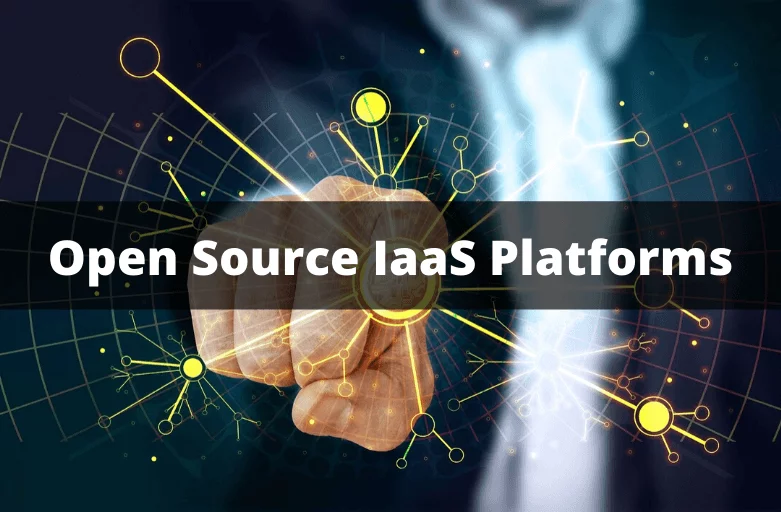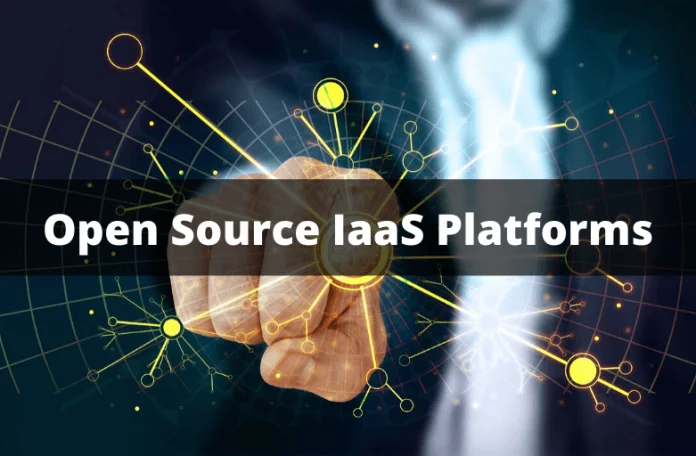 Infrastructure as a Service also known as IaaS is a combination of all the necessary machines presents on your organization's premises be it your computers, your on-premise servers, or any other physical or virtual machines.
IaaS is very helpful for businesses as it helps in reducing the expenses which usually are spent by an organization on any hardware systems and then their maintenance.
IaaS is nothing but a cloud computing platform that helps an organization by providing services over the internet.
The IaaS service provider helps in providing all the necessary services like server hosting, storage, application support, etc.
Moreover, they do not need to focus on the security of its data centers as all things are hosted over the cloud.
Here are The Top 7 Open Source IaaS Platforms
OpenStack is one of the best open source IaaS platform which is basically used for deploying virtual private servers within a data center.
The main purpose of using the OpenStack Iaas platform is that it helps in supporting the businesses in building their own cloud services within their on-premise infrastructure.
OpenStack Iaas platform also consists of various projects which help in the functioning of various important functionalities like computing, data storage, networking, security/authentication, automating, and development of a user interface.
The latest release of Openstack IaaS platform also consists of data processing capabilities.
Elastic Utility Computing Architecture for Linking Your Programs to Useful Systems aka Eucalyptus is another one of the open-source IaaS platforms.
It is available free as well as an open-source option to its users. It currently runs on version 4.0. By being AWS API compatible, this platform is an ideal choice for many businesses.
The platform also consists of various components that are responsible for taking various actions which consist of reporting, authenticating, and accounting.
Also, they provide a storage facility that is implemented in the infrastructure itself. This service is known as Walrus.
CloudStack is also an open-source IaaS platform that is specially designed for deploying and managing networks. This is now owned and developed by Apache Software Foundation.
CloudStack has an easy to use interface which is web-based. Also, it has been observed by various users that the infrastructure management capability of this IaaS platform is highly scalable.
The CloudStack IaaS platform consists of a management server that helps in managing resources like IP address, storage, etc.
CloudForms is an open-source IaaS platform that is designed for managing small as well as large business environments.
This platform also provides support to various infrastructure providers, be it public or private cloud. Also, this IaaS platform can help you in automating the tasks and creating.
The platform also helps you in accessing and managing the server with a single interface. This will eventually help you in the development of an efficient process which will save you some money.
Here, a user can also do segmentation of the environment into different zones, ensuring data redundancy.
Moreover, the IT infrastructure management of the platform is centralized. This can be made possible through a single web interface.
OpenQRM is one of the best open-source paid IaaS platform, which helps an organization in creating a perfectly consolidated platform for managing all their cloud-related services.
OpenQRM boasts a fully-featured automated workflow engine, which uses a single point of access and helps in managing data center infrastructure.
OpenQRM has an enterprise edition available that offers its users an extensive management & monitoring possibilities. For more functionalities, you need to use plugins.
oVirt is virtualization as well as an IaaS platform that has a user-friendly web interface. This tool allows a user in managing virtual machines that are hosted on any supported backend networks like KVM.
oVirt Engine allows a user to define hosts, configuring the data centers present in the environment, adding appropriate storage, defining the networks, and creating virtual machines. All these things are performed from a centralized server.
This open-source IaaS platform is developed by Red Hat and also helps in Red Hat's enterprise virtualization. oVirt is written in Java, over JBoss application server, and GWT web framework for its user interface. VDSMd is written in Python.
Nimbus is one of the best Infrastructure as a Service platform implemented specifically for targeting scientific users.
This Nimbus IaaS platform is integrated with a various set of tools which helps in connecting infrastructure clouds with scientific users. This platform also allows a user to combine the Nimbus IaaS platform with other cloud services mentioned in the market.
The platform also allows their client to lease out the remote resources with the help of virtual machines (VMs).
Conclusion
Open source IaaS platforms are very useful for the business that want to work from remote places.
This is possible with these type of platforms as they help an organization in creating such an environment which is less expensive than setting up an on-premise infrastructure.