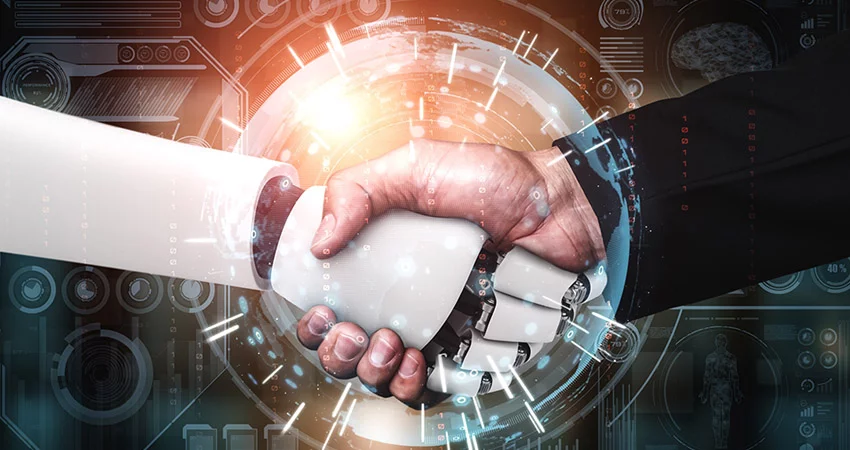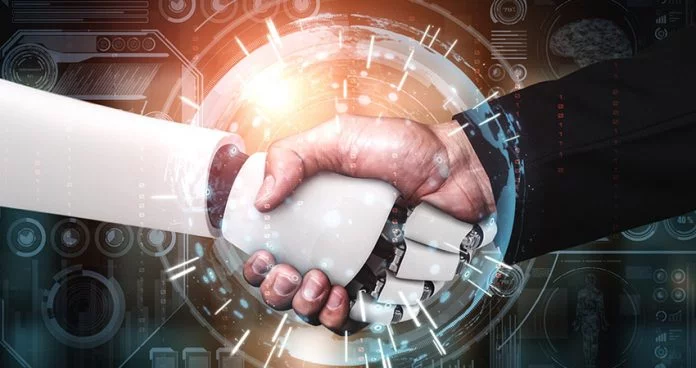 Robotic Process Automation in finance refers to the use of artificial intelligence to automate tasks by creating software robots that can imitate human interactions.
Although RPA is still in the infancy stage, these systems are gaining substantial popularity as they can further induce development in many industries by automation of repeatable, tedious, and monotonous tasks.
Organizations cannot only cut significant costs but also accelerate productivity to gain a competitive advantage.
RPA is growing at an exponential rate. Recent trends reports show that by 2021, RPA will be as huge as a $2.9 billion industry. That's a massive increment from $250 million in 2016.
Talking about trends, let's have a look at a few trends to watch out for in the future.
Here are a few trends in robotic process automation.
Increased RPA Adoption into mainstream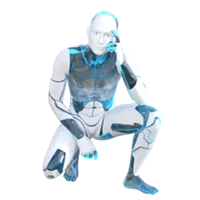 Most companies are beginning to deploy RPA into the
mainstream.
According to a report published by Capgemini
on RPA predictions, robotic process automation is
currently deployed by 39 percent of businesses.
Hesitation is primarily due to security concerns related to automation
but with more and more companies adopting this technology,
they'll realize the importance of it.
Rise of Artificial Intelligence into RPA
Artificial Intelligence is gaining eminence and with RPA making its entry, the merger is inevitable.
These together are ought to deliver integrated business value with the propulsion of the Intelligent Process Automation (IPA).
For example, nowadays AI and RPA are used for automation of processes like claim processing, especially employee benefits insurance.
The mechanism includes the system assigning adjusters, integrating disparate claim information, and facilitating claims payments.
Changes in the job market
The impact of automation on employment figures is undeniable. It is estimated that nearly half of the jobs will be wiped out because of automation.
However, the good news is that new jobs will also be created in the technology domain and RPA specialization.
Convergence with Other Technologies
You remember how AI united with other technologies like the blockchain, IoT, and analytics, well, 2019 will be that year for RPA.
Convergence with other technologies will neither be easy nor cheap but eventually, it will pay off. Imagine AI converging with IoT sensors in a warehouse, it can do wonders to supply change management.
Role of Robotic Process Automation (RPA) in the Finance Industry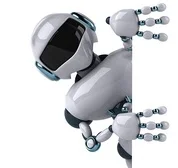 Robotic process automation has considerably streamlined a broad variety of processes at the back office that once grounded bank workers.
By replacing humans with machines for manual and tedious tasks, banks successfully have been able to curtail human involvement, thus, directly impacting everything from staffing issues and expenses to performance and efficiency levels.
When it comes to technology, Japan is the world leader. Likewise, they are one of the first in deploying RPA.
Some of the largest banks in Japan have integrated RPA within their banking and financial services sector.
With RPA at their disposal, these banks have successfully increased workforce efficiency, cut down the operational costs, and have been able to foster improvements in the customer service.
Here are a few benefits of RPA in the Finance Industry
In a competitive environment, cost-cutting is pivotal to every industry. Banks too emphasize savings. Few believe that RPA doesn't foster cost savings but the research suggests otherwise.
Research shows that, with the implementation of RPA, cost cuts down around 25-50%.
Enhancing Operational Efficiency as it is looked at as a sustainable solution
No doubt, RPA requires some training in the initial phases and extensive infrastructure to start with.
But, once the initial hard work and investments are set up, functional efficiency is expected to improve within a year of implementation.
By replacing humans with machines, human errors like lack of knowledge or tiredness are eliminated, thus, the application of RPA reduces the error rate and provides a lowered operational risk.
Improvement in internal processes
For leveraging AI and RPA, companies need to adhere to clear governance procedures. This, in turn, accounts for faster internal reporting and other internal activities.
Having the availability of real-time numbers and data not only improves operational efficiency but also serves the purpose of strategy development.
Here are some best RPA tools in 2019
Robotic process tools are crucial for the deployment of automation. Choosing the best tool can be challenging. So here's a list of popular tools available in the market.
Blue Prism
UiPath
Pega
Kofax
Various application of Robotic Process Automation in Finance Industry
Robotic Process Automation in Finance: Customer Service
On a daily basis, banks have to deal with multiple queries which range from balance information to account information to application status. Responding to queries low turnaround time becomes troublesome for banks.
With the help of automation, RPA can respond to such queries in real-time and reduce the turnaround time to seconds.
Robotic Process Automation in Finance:

KYC
Know Your Customer is a mandatory process of banks for every customer. The process includes performing necessary checks on the customers.
According to Thomson Reuters, for KYC process compliance, banks spend around $384 million per year.
Banks have initiated the use of RPA to validate customer data considering the cost of the manual process. This also has led to increased accuracy so, the process can be completed with minimum errors.
Robotic Process Automation in Finance:

Data consistency
Customer details are ever-changing – the addresses, credit scores, etc. Bank statements can be used by software bots as reference points to extract relevant data and update records.
Banks need to verify every detail such as identity, compliance with the bank rules, past credit scores, etc.
RPA here can be of great help here invalidation of these credentials and hence, the quick and hasslefree opening of an account.
Streamlining card activation
These are some operations involved in activating a customers' card like manual data entry and so on which are done under strict time constraints.
Software bots, on the other hand, won't be affected by the time constraint and hence no error and again the job is done timely and hassle-free.
Robotic process automation in finance is still in the testing phase for overall feasibility and also in which areas it could be most impactful.
But with a number of advantages, RPA should be considered as the technology for change which can result in significant growth of the business.
Recommended For You: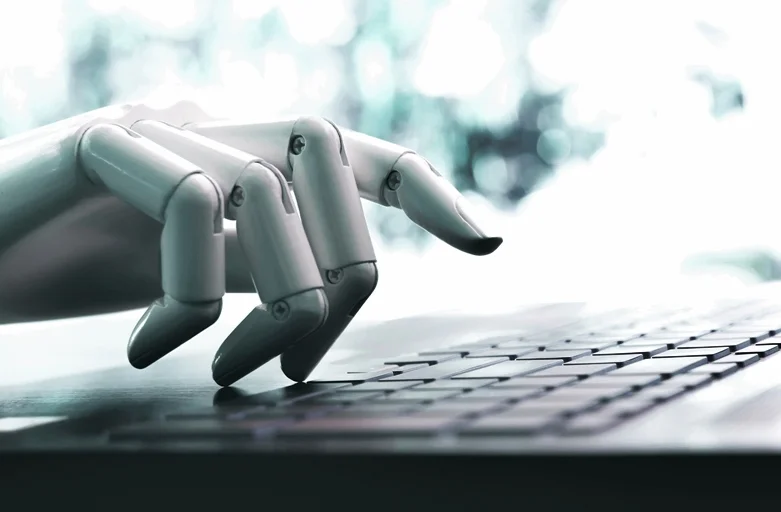 Microsoft rolls out Healthcare Bot: How it will change the healthcare industry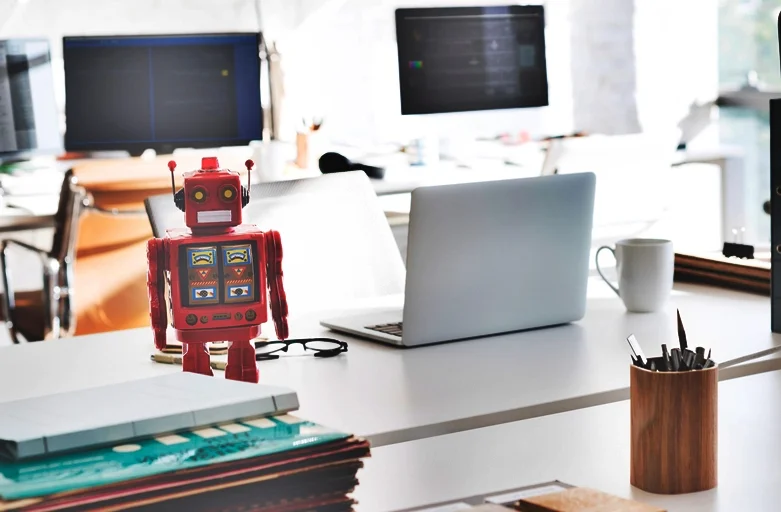 Marketing Automation – Upgrade your Business