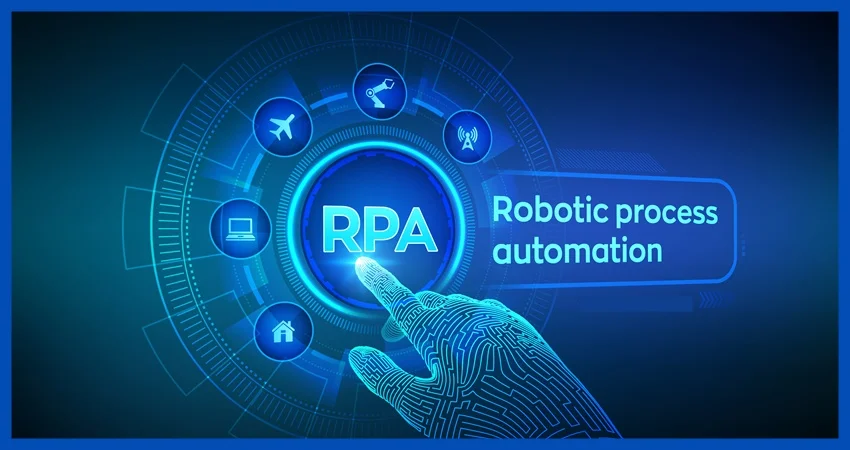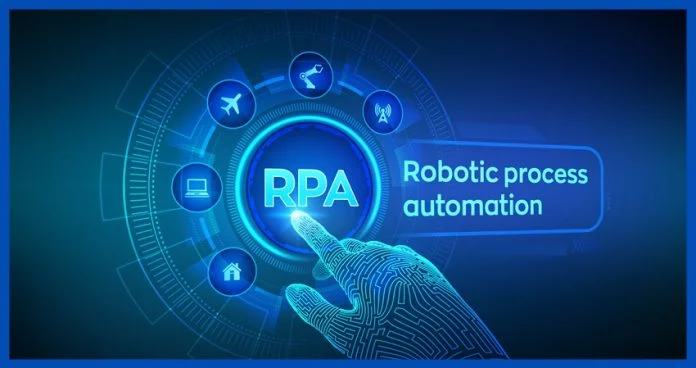 Just like machines had influenced industrial factories in the past decades, robotics have the potential to transform business workflows in the coming years dramatically. Robotic process automation points to "robotic" software that can automate various business processes.
RPA in Oil and Gas Sector
What is Robotic Process Automation (RPA)?
RPA is a software-based automation system that performs monotonous tasks that humans perform every day. These software's operate with multiple applications to perform tasks faster, and more efficiently.
Steps for Robotic Process Automation
Define Objectives
Lets take an analogy of housing. Forming a blueprint requires interacting with the client about what they want from the project. For instance, how many rooms do they need, and do they want an open-concept floor plan?
Similarly, before one even dips the toe into the RPA waters, one must know what plan to achieve with it. Hence, goals must include:
Improving efficiency and productivity
Prompting workers to higher-priority activities
Improving the end-user experience
Find Opportunities
Once you have a clear sense of what to accomplish, you can assessing the processes that are potentially strong candidates for RPA. Therefore, some of the critical factors to look out for include:
Methods using high volumes of data
Processes recurring frequently
Repetitive processes
Operations requiring a high degree of accuracy
Validate the Beliefs
Of course, after identifying candidates for automation, one would need to examine them to find the best choices. Bring together a team of specialists familiar with RPA, the processes, and the details of their implementation. Thus, this team should consider both the business value of automating these processes and their feasibility.
Establish Governance
If one plans to incorporate RPA as a long-term part of the IT strategy, it must align with the broader business objectives and initiatives. Moreover, cooperation with the IT department will be critical to get the training and live data required to learn and improve. While, in larger enterprises, RPA should get overseen by an executive or project management office (PMO).
Develop a Plan
RPA will affect the rest of the organization, including employees' roles and responsibilities. So, one needs to anticipate the subsequent changes once it rolls out. The latest RPA-aided process may require the input of fewer people but people that have more or different skills and knowledge. Hence, any organization looking to implement RPA should have a formal document detailing. Also, should have the required changes and how it intends to address them.
Run a Trial
Before expanding a complete enterprise-wide RPA solution, one should operate a small pilot program or proof of concept that shows the plan's feasibility. Thus, if possible, this project should first get held within a test environment. So that the business operations can continue unaffected and then gee pushed out and integrated with systems. Hence, the knowledge one gains here should combine with the previous steps' output to produce a final solution.
Deploy a Solution
If the pilot has been successful, the subsequent step is to launch a complete RPA initiative. Thus, this process will follow a familiar series of steps:
determining the technical and business requirements,
preparing the solution,
and coding and deploying the software.
Moreover, one should also begin any training initiatives planned for in step five to make the transition as smooth as possible.
Track Your Progress
Throughout the planning phases, one should have defined a clear set of metrics and KPIs that will judge the new system's success. Thus, the possible metrics for RPA tasks involve:
higher accuracy,
improved productivity,
and a better end-user experience.
Make Further Improvements
Like RPA software itself, the organization should learn from experience. RPA development is an iterative process, not something that can operate on autopilot once deployed. Thus, switching to an RPA-assisted workplace requires the commitment to making changes based on:
metrics,
user feedback,
and other factors.
RPA in Oil and Gas Sector
RPA has the potential to develop the Oil and Gas companies' business processes collectively when done right. It plays a significant role in supply chain automation services, and trading functions. Also, companies use RPA to automate the bulk of these processes that humans are currently handling.
So, RPA based operational analysts are also pulling up with tools like
HelpSystems Automate,
Automation Anywhere,
and BluePrism.
Skcript helps one build a complete end-to-end roadmap of the entire RPA implementation. It does so with detailed process workflows that will help the business run faster.
RPA Use Cases in Oil and Gas Sector
Joint Ventures Production Accounting
Problem: The accounting department works for a few hours every day on joint venture production accounting. Thus, the accounting zones include
expense calculations,
gas adjusting,
income distribution,
appointments, and receivables.
Solution: Programmed bots automate the development of accounting tasks. By taking the burden of highly repetitive activities.
Automated Well Construction Check and Reporting
Problem: The team working on a good development project works through hours daily to get and manually process several reports. Therefore, the routine involves processing external geology sources to make proper project forecasting.
Solution: The customized bots computerize information preparation, examination, and analysis. Thus, they accumulate information from various sources and make reports. Considering, the venture's characterized stages, KPIs, and time calculations.
Back-Office Tasks: Employee Onboarding
Problem: An HR team member contributes hours weekly on an employee onboarding. Also on handling the processing of their details from data validation to its input and output.
Solution: A programmed bot carries the burden of the data processing routine on all stages. Starting with the initial phase of CV reviews and sorting and ending with all the employee data processing steps described above.
Challenges faced by RPA in Oil and Gas Sector
Legacy systems
Many oil and gas companies' progress depends on legacy systems. Because of this, many organizations are under the misunderstanding that RPA technology is inconsistent with their current infrastructure. Nevertheless, RPA solutions do not require any modifications in the architecture. Also, they can get deployed with almost no coding skills.
Security concerns
Many organizations are fearful of security breaches in data processing, privacy, and vulnerabilities. Hence, there is no reason to worry, as RPA assures maximum security through tools such as
multi-tenancy,
privileged access,
and credentials vault.
Lack of expertise
It is one of the few valid challenges that are associated with RPA solutions. Executing RPA technology, particularly for back-office functions is often extremely difficult. Usually, companies will come across a lack of technicians specializing in RPA or RPA-related fields for back-office functions' automation.
Automation in the Oil and Gas Industry
In a changing global industry like oil and gas, one needs to manage
costs,
extract the most value feasible from current assets
and maximize up-time.
The technology available today makes it easy to produce a truly connected enterprise. And also makes it easy to move closer to operational excellence. Hence, automation is a major driver in the oil and gas industry today.
Digitization and automation give operators and professionals quick access to important performance. Thus, having this kind of critical data at one's fingertips expedites
decision-making,
troubleshooting,
and performance efficiency.
Therefore, energy companies usually face challenges transitioning to more renewable sources. So, to meet the need in diverse situations, energy companies need to concentrate on innovative technologies. Within their business models where they can embrace innovation to increase efficiency.
Process Automation in oil and gas industry is one so technology that energy companies can depend on it. Modernizing internal processes with automation will help the industry streamline production and distribution.
Conclusion
RPA is an excellent addition to any oil and gas company's digital transformation strategy. Its ability to gain on the base investment to maximize return by managing costs, increasing resiliency, and delivering new value-creating capabilities is unique. Also, it gives an edge over other solutions that are obtainable in the market today.
Also Read:
HOW CAN ROBOTIC PROCESS AUTOMATION (RPA) HELP IN FINANCE SECTOR?
INTELLIGENT AUTOMATION VS. RPA: DIFFERENCE BETWEEN THE TWO