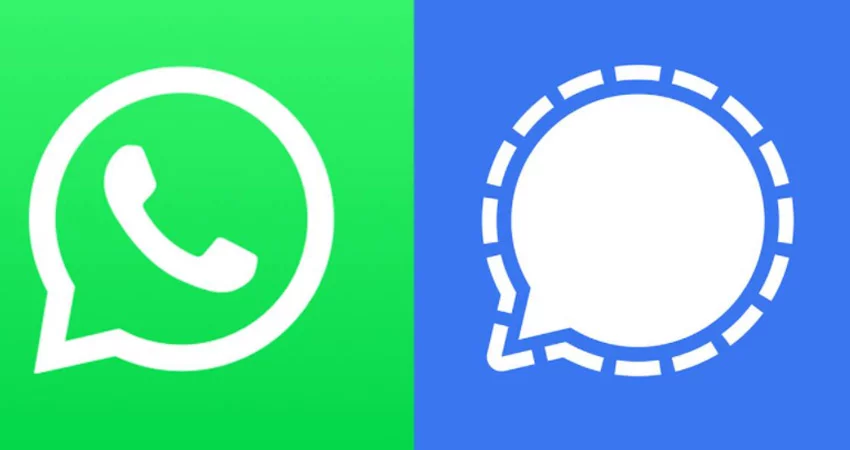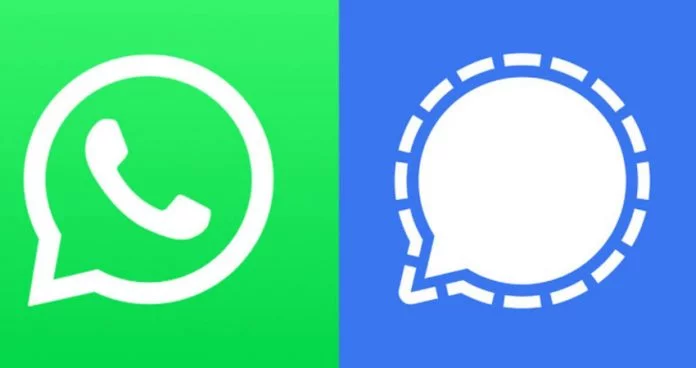 Over the decade, the way of communication has evolved in every aspect. Writing letters to postcards. Speaking on calls to sending texts over Social media platforms. Speaking on a video call to texting on private messenger apps.
But over this change, we all have got a sense of privacy during our conversations. We all are concerned about the messages we exchange over different media.
We all are afraid of What if someone knows about the conversation we had with our loved ones?
And the most frightening among all these ways of communication is "Texting" as it remains there for longer. One can access it over a period.
Every day we write hundreds of messages over Facebook Messenger, Instagram, and WhatsApp.
WhatsApp is the most loved and frequently used Messenger in India. But recently WhatsApp was under fire over its new privacy policy. Even if the company says that the chats are end-to-end encrypted and no information can be accessed by it or Facebook.
Many WhatsApp users switched to Signal private messenger as many think signal Private Messenger is better than WhatsApp over privacy concerns.  It not just offers encryption but privacy-oriented features and collects minimal user data.
Let us take a quick run through how Signal Private Messenger is better than WhatsApp?
Signal Private Messenger VS WhatsApp Messenger
Why Signal Private Messenger is better than WhatsApp?
In the month of January 2021, WhatsApp issued a new privacy policy with a condition that accept this privacy policy or delete WhatsApp from your smartphones or face reduced functionality.
WhatsApp users are really concerned about WhatsApp's new privacy policy as it was not particularly clear, and it was misinterpreted mean WhatsApp would be sharing the sensitive personal data of the users with Facebook.
A Few days back Facebook's spokesperson said on its new Privacy policy that many other companies are using a similar privacy policy and it is standardized.
Taking on the same on May 2021, The Ministry of Electronics and IT (MeitY)-India has issued a second letter to Facebook-owned WhatsApp to withdraw its new privacy policy and has given a week's time to respond on the same.
The spotlight then shifted to Signal private messenger. Telegram is the other talked messaging app but Signal has gained many users and got a comparatively higher number of downloads on the Apple-app store and android- play store.
Signal has the similar functionality when compared to WhatsApp, but with features like end-to-end encryption, collects less data, and messages can only be stored on the device and not on the cloud makes it a better switch for WhatsApp users over privacy concerns.
Encryption
While there is end-to-end encryption in WhatsApp, yet it collects sensitive private data of the users and shares it with Facebook and also talks about reduced functionality if its privacy policy is not accepted.
Signal is being called "the real encrypted messaging app". As it collects less data and chats are end-to-end encrypted.
Screenshots
Others can take screenshots of your conversation on WhatsApp.
On signal, to protect your chats and to prohibit someone from taking screenshots of your texts, there is a feature called screen security> Block screenshot in the recent list and inside the App (turn off).
Data Collected
WhatsApp collects data like Purchase History, Payment Information, Location Details, Contacts, Phone Numbers, Email Addresses, etc. from the users.
On the other hand, Signal just collects your Phone number.
Message Storage
In WhatsApp, messages can be stored and recovered from drive when you get a new phone with the Backup option.
On the other hand, on Signal messages cannot be stored on cloud, drive, and can only be stored in Local Back-Up only.
Keyboard Incognito Option
On WhatsApp, there is no inbuilt incognito keyboard option.
While on Signal you can switch on the Incognito keyboard from the option Incognito Keyboard > Request keyboard to disable personalized learning (turn off).
The Showstopper Feature
On WhatsApp, there is no such feature to protect sender information.
While on Signal one can protect sender information using 'Sealed Sender'.  It encrypts messages and the identity of the sender.
How Signal is better than WhatsApp over privacy concerns?
Let us take a quick run through the comparison between the privacy features of both Apps.
Screen Security
Signal offers this feature to block someone from taking the screenshot of the chats. One can enable this feature by heading to settings > Privacy > Screen security. One can take pictures of the screen but yet screen security is a good feature.
But there is no such feature in WhatsApp.
Incognito Keyboard
This is a great feature on Signal to stop your keyboard to save what you're typing. One can enable this feature by heading to settings > Privacy >enable incognito keyboard.
It checks your keyboard to learn from your input. So keyboard cannot save anything into keyboard's dictionary which blocks auto-complete or suggestions when you're typing later.
But there is no such feature in WhatsApp.
Screen Lock
It enables users to put a fingerprint lock on signal which is a similar feature as in WhatsApp.  It doesn't block incoming calls and messages and users can respond to it by going to notification panel.
Read Receipts
This feature on Signal is quite similar to WhatsApp. It allows you to enable or disable read receipts. Which lets you know whether someone has seen your messages or not. It also disables the typing indicators during texts on Signal.
Group Invitation Privacy
When you create a group on Signal unlike WhatsApp all your friends cannot be added. Once you enter the name of the person you want to add to the group Signal sends a link and your friend can join the group using that link.
On WhatsApp, it is only possible when user change setting to "MY CONTACTS EXCEPT" for who can add your WhatsApp group. In WhatsApp, group invitations can be changed to everyone, my contacts, and my contacts except.
Conclusion
From the above discussion, it is quite evident that Signal is better than WhatsApp in privacy concerns. One can get all the features of WhatsApp on Signal as well with some better data security options.
On WhatsApp, there are some features like Profile privacy, Last seen Privacy, Status Privacy that are good data security options but what if the company itself collecting the user's data.
In case of Signal which only collects your phone number. It can't be said which one is better in terms of handy features offered by these two Messengers. But Signal is definitely better on data security concerns.
With the heat on WhatsApp's new privacy policy, is it a time to switch to Signal private messenger from WhatsApp?  You decide.
You May Also Like:
Mobile Phishing: Myths and Facts
What is AES encryption and how does it works to secure your data?