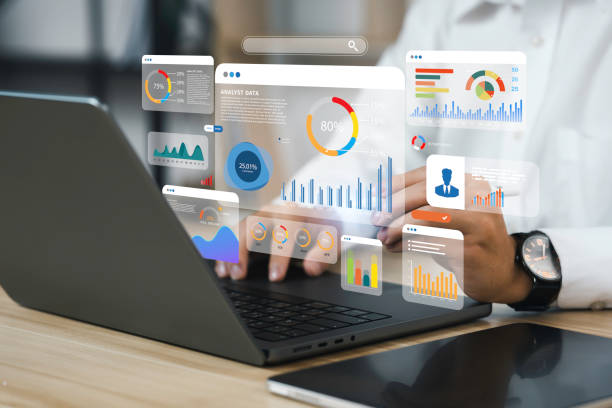 Leveraging artificial intelligence (AI) is a prominent market trend in our contemporary business setup. Its usage has benefitted marketers in multiple domains from influencing larger audiences at a time to understanding market requirements better. The popularity of AI has stuck marketers in a way that most organizations consider not using it outdated. Records state that in 2020, the global AI market recorded a valuation of $136.55 billion which is expected to reach a whopping number of $1,811.8 billion by 2030. In this blog, we shall elaborate on the top 7 AI tools for business-
Unveiling the top 7 AI Tools for Business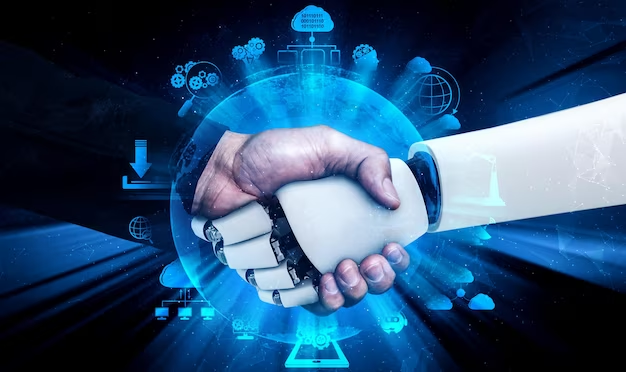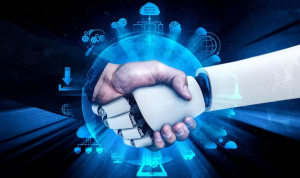 Data management and visualization have been complicated tasks for organizations for a long. Tableau is such a platform enforced with AI capabilities that can make your organizational data management easy. It assists in understanding, analyzing, and distributing data within a network effectively.
Tableau generates data from different sources at a time creating visualization in the form of a dashboard making it smoother for users to grasp the complex insights. It is one of the robust AI tools for business that helps marketers in managing their data.
Jasper is a generative AI that generates content in over 25 languages and in 2,500 different types. Organizations often pay less attention to quality content while advancing their business. However, this costs them highly as quality content enhances brand credibility. Jasper helps in generating all types of content in enhanced quality. 
Users just have to put the initials of their queries and a particular tone or style if any to get standard content on Jasper. It can easily generate long forms of content such as blogs and articles for business purposes. 
TensorFlow is leveraged as an open source for understanding and learning artificial intelligence (AI) and machine learning (ML). Considering the popularity of new technological advancements, organizations are quickly adopting them. In such conditions, regular training of the employees on such technologies is the most important factor in employing such methods appropriately.
TensorFlow is a platform powered by AI that can be very handy for employees and their employers. People can attain knowledge on subjects such as JavaScript, Python, Swift, etc. on Tensorflow. It belongs to the list of the best AI tools for business while learning soft skills. 
Microsoft Copilot is an all-in-one AI assistant that helps individuals and organizations in tasks such as writing, coding, generating pictures, answering questions, and whatnot. It was introduced as an expansion to Microsoft 365 that is highly leveraged by companies. In the contemporary market setup, it is one of the top AI software that is used as a generative tool. 
Zia is an AI-empowered customer relation management (CRM) tool that helps organizations analyze and predict customer data for enhanced user experience. It was introduced by the tech firm, Zoho which automates relevant data generation and examines it. The AI assistant improves communication and brings efficiency by understanding natural language while raising queries. It is one of the top AI tools for sales that provides in-depth customer data. 
Hootsuite is an AI-enforced social media management software that assists marketers in boosting their social media activities. It helps enhance audience engagement on social media sites and monitor other activities for continuous improvement. Leveraging Hootsuite allows marketers to use and manage multiple social media handles in a single dashboard. 
Additionally, this tool assists in scheduling social media posts for each platform on a single dashboard. It also provides in-depth analytics to track progress. Hootsuite is one of the most powerful AI tools for business from the perspective of effective marketing. 
Grammarly is a writing assistant that gives maximum focus on the spelling, grammar, and punctuation of a content piece. It uses AI to enhance its performance and Grammarly Go is its latest addition in the generative AI domain. It allows users to write, re-write, reply, and re-imagine content faster. 
Businesses can generate content as per their requirement in a specific tone. It is probably the most powerful AI-based tool to assist companies with formal content for their business operations. 
Summing Up on Top AI tools for business!
AI is an emerging trend in the global business scenario that has scope for major development in the upcoming years. Along with the day-to-day lives of individuals, AI has shown remarkable growth in the commercial sector also making business operations easier. Its impact can be observed in various domains including marketing, content creation, and CRM. The above-mentioned mechanisms are the best AI tools for business organizations can employ.
Gain more knowledge on AI and other tech advancements with our blogs. We adopt a comprehensive approach while crafting blogs and articles so that our readers can get deep insights into the subjects.

Also Read: Detailed About the Best AI Tools for Commerce| yourtechdiet