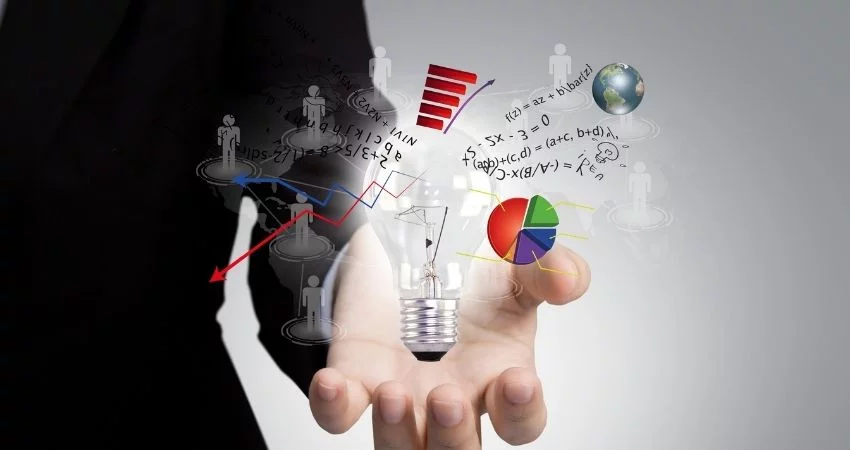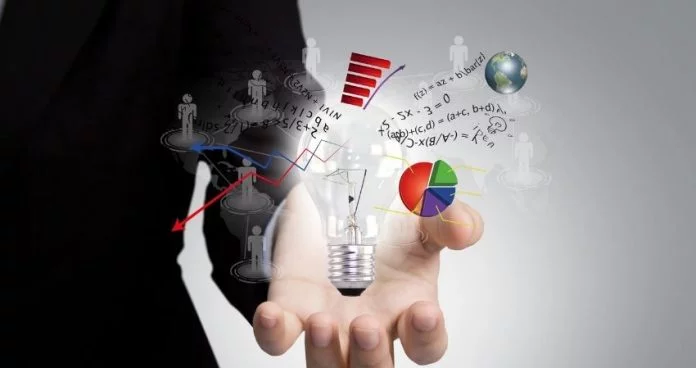 Ensuring all business affairs are controlled is getting more complex each year due to the bulky volumes of data challenge businesses of all sizes.
Eventually, organizations and companies need specific help when it comes to making sustainable and beneficial decisions. By using modern and professional BI tools, each challenge can be addressed immediately, without the need for massive IT involvement.
Moreover, these tools step into collecting, analyzing, monitoring, and predicting future business situations by building a crystal-clear perspective of all the data a company manages.
Here, we shall explain the BI tools, provide the most prominent benefits that a company can get by using them, and compare Domo vs. Microsoft Power BI vs. Tableau BI tools on the market.
Domo vs. Microsoft Power BI vs. Tableau: Top BI Tools
What is a BI Tool?
Business intelligence (BI) tools are types of software used to collect, process, analyze, and conceive large volumes of past, current, and future data or unstructured data to produce actionable business insights, create interactive reports, and simplify the decision-making processes.
In other words, it transforms the raw data into valuable and meaningful information for business purposes.
Hence, it often refers to a range of tools that provide a speedy, easy-to-digest approach to insights about an organization's current state based on available data. 
However, it is a part of data analytics. Hence, it uses data to help organizations make smarter decisions based on past results.
Because of this, it is frequently known as descriptive analytics as it describes what previously happened in the organization.
The principal benefit of BI tools is they aggregate the data in a central visual dashboard. Meanwhile, businesses can share these dashboards with their management teams as reports.
With these tools, companies can track various user-defined KPIs. BI tools drive data-driven decision-making processes.
Benefits of Business Intelligence tools
These tools bring together all relevant data.
Their valid self-service analytics programs unlock data access
With these manual tasks are eliminated
They reduce business costs
Domo
Domo's modern BI platform can help you integrate, interpret and use data to manage informed decision-making across your business.
It can combine data from over 1,000 various sources. Hence, organizations can turn these data gathered into workflows and applications to improve decision-making.
Moreover, this tool allows to change the performance metrics and tracks the goals in real-time. It has the best GUI and also has an ETL tool embedded in it.
Overall, the ease of use is one of the valuable features, as is the ease of setup.
The ease of composing the security policies, setting up groups, and personalized data permissions allows only particular people to see specific data. Hence, domo is extraordinarily full-featured, but it's effortless to use.
Features of Domo
The platform includes features like:
ad hoc reporting
benchmarking
dashboard
key performance indicators
performance metrics
predictive analytics
profitability analysis
strategic planning
trend/problem indicators
visual analytics
Microsoft Power BI
Microsoft Power BI is a tool used for analytics and data visualization, hence, allowing users to connect to several data sources and design reports and dashboards.
Though it initially appeared as an add-on to Microsoft Excel, Power BI has since begun to stand on its own as a forbidding product that meets the needs of all companies, from small businesses to large enterprises.
Hence, it includes seamless integration with Microsoft Office technologies, powerful data preparation and data querying capabilities, a drag-and-drop data visualization producer, and a forever-free version.
Hence, it allows to import the product data, generate dashboards, and then combine other excel sheets to provide one with dashboards.
Features of Microsoft Power BI
The platform includes features like:
better, flexible insights
less expensive
built-in AI abilities
excel, Teams, SharePoint, and other SaaS unification
previously built and custom data connectors
company level security and data loss restriction capabilities
no or less technical knowledge needed
auto-data prep and reporting processes
Tableau
Tableau is a data visualization tool that surpasses in supporting businesses to turn their data into actionable insights by interactive dashboards.
Hence, with a high degree of customization and security options, users have considerable control over their data storytelling.
It assists users of all specialized skill levels to build and explore data visualizations within a user-friendly interface and automatic drag-and-drop functionalities.
The motion feature which Tableau has is handy for everyone. If one clicks on one visualization, it will pass the value to another.
Thus, the connectivity within different visualizations is the most relevant feature of Tableau.
Features of Tableau
The platform includes features like:
flexible drag & drop outputs
interlocks with spreadsheets, databases, Hadoop, and cloud services
web and portable dashboard share stories
data development and governance add-on
easy data recognition at all levels of the company
distributed business insights among different units
ease of use and capability to reform drag and drop options into queries
ability to create complex calculations
excellent data flow and administration
Domo vs. Microsoft Power BI vs. Tableau: Comparison between the three
History:
Tableau was built in 2003;
Domo was build six years after that, i.e., 2010;
While, power BI was out in 2015.
Pricing:
Domo: Available at $83/user per month with a free trial.
Tableau: Subscription-based pricing at $35/user per month and professional package at $70/user per month.
Power BI: Available in Desktop, Pro, and Premium. The Desktop level is free for users, whereas Power BI Pro costs$9.99 per user per month, while the premium $20/user per month.
Product details:
Tableau: Divided into three tiers, i.e., desktop edition, server edition, online edition.
Domo: Also divided into three categories, i.e., starter edition, professional edition, enterprise edition.
Power BI provides cloud-based BI services, known as "Power BI Services," along with a desktop-based interface called "Power BI Desktop."
Deployment:
Tableau: on-premises deployment.
Domo: cloud-based, mobile, as well as on-premises deployment.
Microsoft Power BI: cloud-based and on-premises deployment.
Which BI tool is best for Organizations?
Given the task of selecting the most proper bi tool for an organization, one must analyze market research and product highlights.
The dimensions and mass of an organization also affect the results. Hence, less expensive tools and Softwares are best suitable for entrepreneurs with few data varieties and capacity.
Moreover, a logistic company interested in optimizing programs and preventing operator churn would prioritize different BI features.
On the other hand, a digital marketing firm is more involved in sourcing information or mapping user engagement.
Thus, a simplistic tool with several characteristics might be more comfortable to learn and less cost-effective when training beginners.
Hence, a more sophisticated tool might be suitable if end users are well-versed in the software or analytics generally.
Conclusion
When comparing Domo vs. Microsoft Power BI vs. Tableau, one has to think about who will be using these tools.
Power BI is developed for the joint stakeholder, not necessarily a data analyst. Hence, the interface relies more on drag and drop and automatic features to help teams improve their visualizations.
Tableau is similarly powerful, but the interface isn't completely intuitive, making it more difficult to use and learn.
On the other hand, Domo is ideal for firms considering an all-in-one cloud-based data and analytics solution. Many customers use it to complement existing solutions.
Therefore, domo is a good choice for any organization looking to get more value from its data, given its flexibility and breadth.
Also Read:
DOMO VS. POWER BI: WHICH IS THE RIGHT BI SOLUTION?