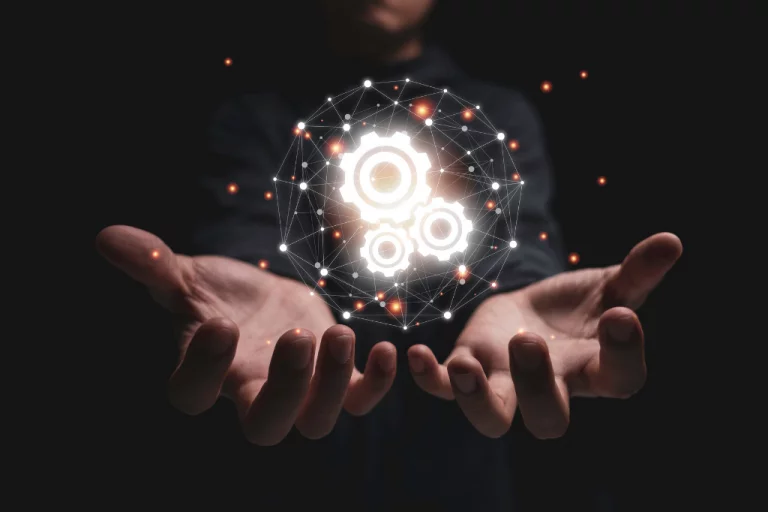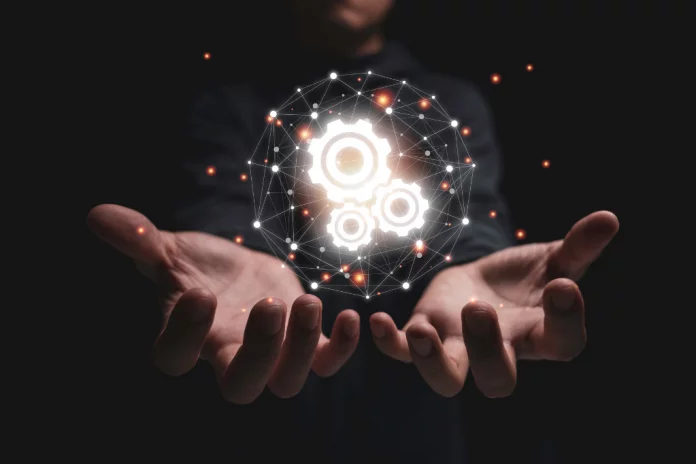 Business Intelligence (BI) combines data analysis and influences technology to transform the data into practical information. The information can help organizations create strategies and make informed business decisions.
The top BI tools help organizations make better decisions and aim to fulfill their business objectives. In this article, we will discuss the best business intelligence tools of 2021 and their key features. 
Here are the Top Business Intelligence Tools of 2021:
Microsoft Power BI is a business analytics solution. It offers web-based or on-premise solutions suitable for businesses.
It helps businesses with data analysis and visualization from various sources. It publishes the collected data through reports on the Power BI platform. 
Key Features:
It provides end-to-end data protection.

It is compatible with Azure and Office.  

It provides easy access from any web browser.

It allows app navigation and security features customization.

It provides access to image recognition and text analysis.

It creates machine learning models.
IBM Cognos Analytics is an AI-enabled BI platform. It supports the entire analytics cycle, from business to operationalization.
It helps visualize, analyze and share insights for a business' data. It procures data from various sources like public, private or on-premise environments.
Key Features:
It delivers cloud-based BI and data analysis.

It provides an AI Assistant to understand the data and suggest solutions.

It allows cloud or on-premise data sources to connect.

It auto-generates dynamic dashboards.

It is easy to share visualized data and reports through Slack and email.
Izenda is an embedded business intelligence platform. It drives powerful data analytics and reports seamlessly for practical application.
It is the modern solution for BI and ad-hoc reporting. Its GUI-based administration allows software vendors and businesses to discover the potential of their data.
Key Features:
It organizes data into visually appealing reports and dashboards.

It encourages users to decide when and how they should access the data.

It configures, customizes, and shares real-time dashboards and ad-hoc reports for the business.

It provides data monetization with OEM licensing.

It provides simple solutions for complicated business data.
Exago is a web-based and end-to-end BI solution. It provides businesses with ad hoc and operational reports along with interactive dashboards.
It integrates with any web-based SaaS or on-premise application due to its white-labeled and end-to-end BI solutions. It is easily embedded with the organization's application framework and is accessible through REST, SOAP, or NET APIs.
Key Features:
It is a 100% web-based and seamlessly embedded BI tool.

It provides interactive data visualizations, geo-maps, drill-downs, data merging, etc into PDFs, RTF, and Excel templates.

It has a fully customizable UI that allows flexibility.

It provides control to integrate the solution in the business environments.

It provides solutions across multiple applications and data sources without plug-ins.

It provides browser-based support for Macs and Android devices.
Qlik Sense is a complete business intelligence and analytics solution. It provides a benchmark for new generation analytics with its one-of-a-kind associative analytics engine.
It is a visual analytics platform that integrates data from different sources into one data-set. Its AI-driven support helps businesses analyze a range of use cases.
Key Feature:
It builds analytics to help businesses reach their end goal.

Its unique Associative Engine allows users to analyze, recalculate and highlight data relationships.

It uses Insight Advisor to suggest insights and analysis to help the business achieve its goals.

It combines with SaaS, hybrid multi-cloud, and on-premise deployment options.
Alteryx provides BI and analytics solutions for small, medium, and large businesses. It provides analytics that automates and optimizes results for businesses.
It is a desktop-to-cloud solution that easily transforms data into decisions. It provides solutions for every industry and works towards end goals.
Key Features:
It provides faster and smarter data preparation and data blending.

It automates and publishes outcomes to over 70 outputs.

It provides enhanced insights with its location intelligence solution.
Zoho Analytics was formerly known as Zoho Reports. It is a cloud-based self-service business intelligence tool.
It provides in-depth reports and analysis using various sources of data. 
Key Features:
It connects to on-premise and cloud-based data sources.

It combines data sets automatically.

It can be used by technical and non-technical users.

It helps build new insights for businesses using the fed data.

It is suitable for all businesses regardless of their size or industry.
Oracle Analytics Cloud is a cloud-based business intelligence tool. It was an extension of the Business Intelligence Enterprise Edition.
Oracle has developed its cloud solution to be more automatic with its powerful reporting and machine learning. In 2020, the team introduced a Cloud HCM to promote self-service workforce analytics.
Key Features:
It supports more than 50 data sources and an extensible, open framework.

It is a complete, connected, and collaborative platform that is inclusive of analyzing data for each process.

It enables easy integration with Autonomous Data Warehouse with just a few steps.

ML algorithms are built into the platform, it optimizes the functions of the tool.
Tableau is a visual analytics and business intelligence platform. It was founded in 2003 in order to improve the analytical flow and comprehend data through visualization.
It was acquired by Salesforce in 2019 and now serves a variety of industries. It now has more than 1 million users with more than 500 communities worldwide.
Key Features:
It provides on-premise, public, and completely hosted BI solutions.

It provides a huge variety of advanced data visualizations.

It provides an option to users to create customized layouts for mobiles.

It supports data connectors like Google Analytics and Sheets, Cloudera, MemSQL, Salesforce, Dropbox, etc.
BiG EVAL is a Business Intelligence tool best known for its data quality testing and management software. It uses software tools that support an organization's data to validate, monitor, and improve the quality.
Key Features:
It provides processes and tools that are accessible for technical and business experts to comprehend.

It provides data warehouses with ETL and ELT processes.

It measures data quality and assists in problem-solving.

It automates the process of developing a data model, data mart, and data warehouses.
Yellowfin is a powerful suite of BI and analytics software tools. It aims to leverage the tools for businesses to discover and share information to make improved decisions.
It is a web-based, automatic, and complete end-to-end business platform. 
Key Feature:
It builds action-oriented dashboards with real-time data to tell stories.

It provides solutions for various industries and objectives.

It automates end-to-end data that discovers and communicates important changes in businesses.

It simplifies the data analytics process to connect and prepare data.
TIBCO Spotfire is a cloud-based Business Intelligence platform. It is a complete AI-powered analytics solution that enables self-service.
It delivers ML-based data analytics and supports building various data models as per the business requirement. It provides capabilities at scale, includes predictive analysis, geolocation analytics, and streaming analytics.
Key Features:
It helps build, deploy and share analytics applications.

It provides predictive insights by using statistical and regression models.

It analyzes real-time business data which is easily accessible.

It accelerates the process of analyzing information to make actionable decisions.
Infor Birst is a cloud-based and networked business intelligence and analytics tool. It integrates data from various sources and helps make businesses informed decisions.
It offers a semantic combination for predictive analysis, automated data refinement as well as drag and drop projections of data.
KeyFeatures:
It provides a cloud-based BI and analytics solution and enables data as a service.

It allows businesses to access and blend enterprise data into a unified place.

It creates trust and governs user data while collecting information from different sources.
Conclusion
The ultimate goal of these Businesses Intelligence tools is to derive the best outcomes for businesses. Business Intelligence tools gather both historic and real-time data to make strategic and informed decisions.
Gartner predicts that automated data storytelling will dominate Business Intelligence by 2025.
Also Read:
What is the Role of Blockchain in Business Intelligence?