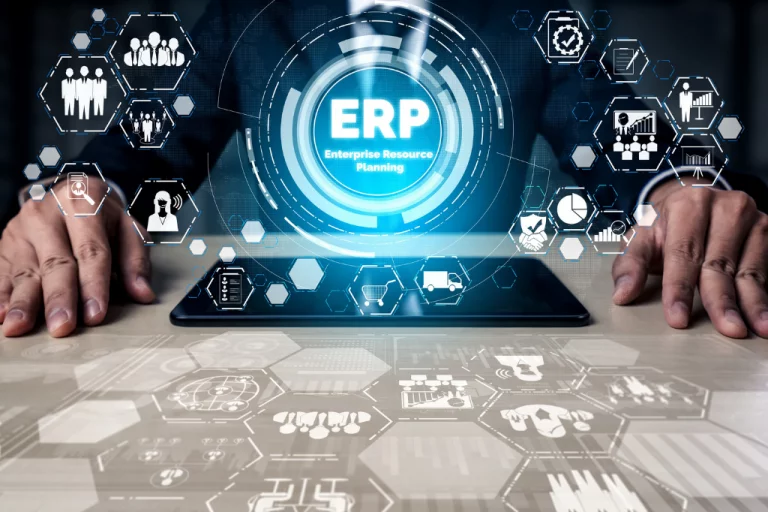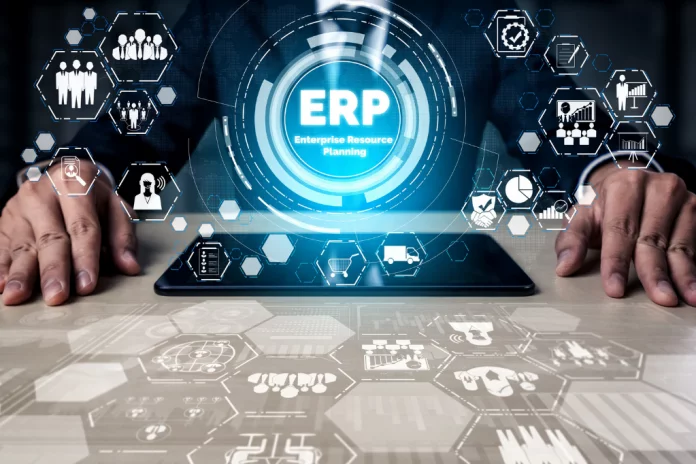 ERP stands for Enterprise Resources Planning. It refers to software or systems that plan and manage day-to-day activities in an organization.
The top ERP tools streamline the flow of processes within a business. ERP tools also help manage external data and analyze the organization's financial health and operation.
ERP tools are developed according to the objectives of a business. It helps small and medium businesses along with larger organizations with different functions.
Here, we will understand the top-rated ERP tools in the market for businesses.
Top 12 ERP Tools for businesses:
Microsoft Dynamics 365
Microsoft Dynamics 365 is an ERP integration designed by Microsoft. It correlates data that creates advanced intelligence solutions.
It is an agile ERP tool that helps in aspects like customer delight. It aims to deliver operational excellence and create experiences for customer engagement.
Key Features:
It delivers impactful performances quicker. It adopts solutions or augments available ones and accelerates results for teams.
It applies the data-first approach. It unifies the data and connects with the AI for insights and actionable information.
It values the fact that businesses evolve, and so do their objectives and demands. Hence, it adapts to new business priorities, market conditions, and customer opportunities.
It is an innovative and powerful solution. It is an ERP tool that has served across industries like automotive, education, financial services, government agencies, healthcare, manufacturing, etc.
Oracle NetSuite ERP
Oracle NetSuite is a cloud-based ERP solution. It is developed to streamline day-to-day business processes.
It is an ERP tool that helps small, medium, and large businesses in a cloud environment. It is a sophisticated solution that molds itself for businesses and their specific requirements.
Key Features:
It manages complete financial functions in the cloud—functions like accounting, stocks, delivery chain, order management, etc.
It helps businesses deal with multiple currencies, countries, subsidiaries, and languages.
It plays a vital role for eCommerce businesses. It facilitates ERP functions to manage storage, administrate orders, merchandise, etc.
It has an organized presentation of 3690 features. The features are arranged in a standard structure along with clear modules and sub-modules.
SYSPRO ERP
SYSPRO ERP is an on-premise and cloud solution designed for manufacturers and distributors. It is a solution that focuses on functions like inventory management, manufacturing operations management, production management, etc.
Key Features:
It can easily be deployed in the cloud, on-premise, or through hybrid models. It is also easy to access through any device.
It specializes in the manufacturing and distribution sectors. It provides a complete view of activities like financial services, warehouse management, inventory management, etc.
It is the best-in-class suite. It simplifies processes, provides alternatives and flexibility for businesses to expand.
ERPNext
ERPNext is a top-rated free and open-source ERP solution. The solution is best known to promote workplace efficiency.
The solution helps organizations manage HR responsibilities, project management, and accounting tasks—the tool reviews staff information, employee performance, task delegation, etc.
Key Features:
It manages the complete life-cycle of an employee—functions like onboarding, payroll, attendance, etc.
It provides fully-featured content management for blogs, websites, and forms.
It fetches serialized items automatically on FIFO. It segregates data according to the requirement and objectives of the business.
It has a host of built-in integrations with PayPal, Dropbox, Slack, Google AWS, etc.
SAP ERP
SAP ERP is a market leader for ERP solutions. Former IBM employees created it in 1972.
It has grown its business organically and has had a few key acquisitions. It provides solutions for SMEs of various industries and functions.
Key Features:
It provides modern ERP solutions that use Artificial Intelligence to support businesses.
The solution serves for data management and multiple processes in a business. SAP ERP can manage functions like HR, Finance, Sales, etc.
It has more than 40 years of experience in the industry with more than 170,000 clients worldwide.
It helps businesses improve capital planning, execute organizational plans and strategies. This feature allows companies to expand and network with more customers, suppliers, and partners.
Odoo
Odoo is a comprehensive and open-sourced ERP tool. It is an integrated tool consisting of business modules like CRM, e-commerce, accounting, billing, etc.
The modular system allows clients to customize and utilize the open-source Community version. The modules provide efficient and seamless communication to exchange information.
Key Features:
It provides 30 main modules that are updated regularly. It also provides 16,000 third-party applications and plugins from the app store.
Developers can easily access the codes and modify the solution for the organization's requirements.
It automates business functions as it fully integrated them with multiple community apps.
It currently has more than 5 million active users. The solution allows businesses to leverage thousands of user expertise to build fully integrated business apps.
Sage Intacct
Sage Intacct is a cloud-enabled financial management ERP solution. In 2017, Sage acquired Intacct and became the leading provider of cloud financial management.
The acquisition enabled companies to improve their performances and gain more productivity. It brought cloud computing features to finance and accounting.
Key Features:
It provides clients with best-in-class accounting solutions. Companies can easily track transactions, cease the use of paper trails, and deliver real-time business insight.
It provides innovative and flexible features. It automates pricing and billing features to enhance communication between departments.
It delivers four significant releases every year, along with 50 new features for customers.
It provides an open ecosystem with more excellent connectivity and impact with its Modern Finance Webinar. It helps learn about the effects of technology on accounting and finance.
Compiere
Compiere is an integrated, open-sourced, and cloud-based ERP and CRM tool by Aptean. It streamlines functions and allows businesses to run operations flexibly.
Their customers belong to multiple industries like distribution, retail, manufacturing, publishing, healthcare, etc. The solution also serves small local businesses and charities.
Key Features: 
It enables users to integrate its core functionalities into processes. It has no hidden costs or upgrades required for the integrations.
The licensed version is acquired easily at a lower cost.
Implementation is more accessible as it can use with multiple hardware platforms, OS, databases, and browsers.
The model-based application platform helps speed up and simplify development and customization.
Acumatica Cloud ERP
Acumatica is a complete Cloud ERP tool for business management requirements. Digitally resilient companies rely on the solution for expanding small and mid-market organizations.
Key Features:
Businesses remain resilient with the help of Acumatica as it manages multiple business functions. It automates back-office processes and integrates applications into one platform.
It provides a cloud-based solution with no hardware installation required.
It allows permitted users to access information without IT requirements. It easily integrates with web applications and can access the applications through a secure log-in from worldwide devices.
Skubana
Skubana is an ERP tool built to manage back-end e-commerce operations. It oversees multi-channel order and fulfillment requirements for a business.
It is a distributed order management platform that integrates sales channels, warehouses, and fulfillment ops.
Key Features:
It easily integrates products, fulfillment centers, and sales channels in one platform.
It helps enhance margins, bottom line, and organizational efficiency. It provides comprehensive details on individual SKUs and operations.
The ERP tool provides automation to generate POs and forecasts proactively. It also identifies better shipping deals and cost-cutting opportunities.
webERP
webERP is an open-source PHP-based ERP system. It is a fully web-based solution for accounting and business management platforms.
It comprises a wide range of features to help businesses of all sizes and requirements.
Key Features: 
It is a web-based solution and requires only a web-browser and pdf reader to use.
It leaves a low digital footprint as it is efficient and fast, with limited network traffic.
It forms a hub of dispersed multi-branch retail management systems when integrated with a 3rd party Point of Sale system interactive desktop.
The platform is fully independent, provides easily readable scripts and modifications for businesses.
Tally.ERP 9 is an accounting ERP solution for businesses. It is a business management solution and GST software that combines functions, controls, and in-built customizations.
It digitalizes accounting tasks for faster and more accurate results. It is an on-premise accounting ERP tool that helps businesses with various functions.
Key Features:
Users can easily manage accounting functions with Tally.ERP 9. It provides simple methods of order processing and tracking.
It supports banking transactions like cheque deposits, bank statements, e-payments, etc., with multiple banks.
It is compliant with GST, can easily file returns and manage transactions.
It provides easy access to Balance Sheets and Profit & Loss statements for insightful and informed decisions.
Conclusion:
Top ERP tools provide companies with multiple growth opportunities and actionable information. ERP Tools can be used by businesses of all sizes and industry-type, although important enterprises choose the right tools that will complement their agendas. 
Recommended for you:
EPM vs. ERP: Different but work well Together
Importance of Enterprise Content Management (ECM)
What is an ERP ? List of ERP Software for Small Business