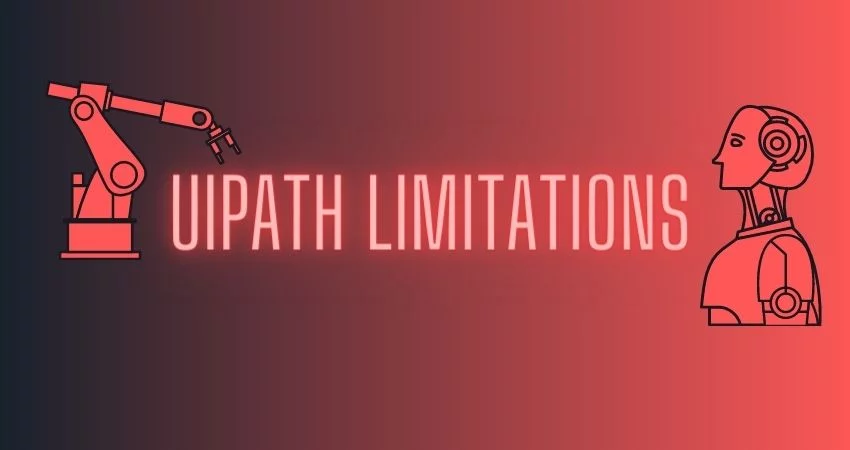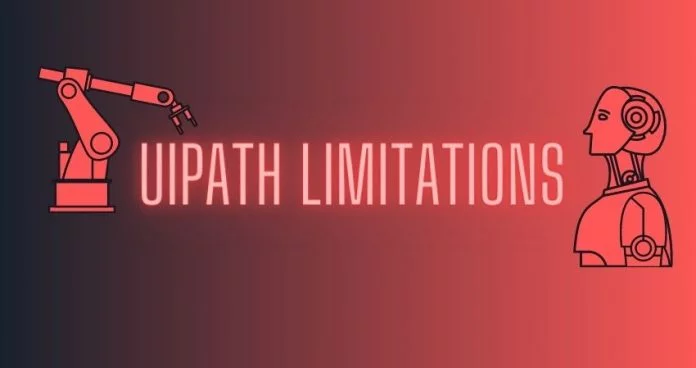 UiPath is one of the giants in the world of RPA. Owing to UiPath's three key products Studio, Robot, and Orchestrator, it enables the following:
Designing the visual workflow of an automation process.
Executing necessary operations without any human intervention.
Deployment, scheduling, and monitoring of robots through a web application.
Its vast scope of operations comes with a set of limitations, which can be true for any technology.
From a business perspective, understanding a tool's limitations beforehand can provide you with better selection-making ability.
What are some of the Prominent Limitations of UiPath?
A browser automation project setup via the WebDriver protocol needs to take the following concerns into account:
Usage of iframes in building up automation projects is not recommended.
Since a browser automation setup with a WebDriver protocol creates a new session, every saved data is lost.
It'd be ideal to set up an automation project on a single tab and multiple tabs can interrupt the execution.
Headless automation needs to be configured to use the SimulateClick, SimulateType, and more such visual functions. That's because it doesn't support the visual functions as such.
Interaction with images cannot be done here.
After a new RDP session is started, it picks up the scaling mode and resolution from the default file. This happens even if you've applied differently.RDP settings.
The Remote Desktop Protocol will fail to continue any process in case the connection between the client and the Remote Desktop Machine is lost.
The number of robots operating in the Orchestrator community edition is limited.
Any non-electronic data with unstructured input can't be ingested.
Conclusion
UiPath is not alone in having certain limitations related to its operations and neither it's like that these issues can't be overcome or worked upon.
So, one can take these known limitations as more of an advisory before opting for it. Most importantly, many of these limitations have been listed out by UiPath itself. Now that's being considerate!
Also Read: UiPath vs. Power Automate: How are the Two Different?