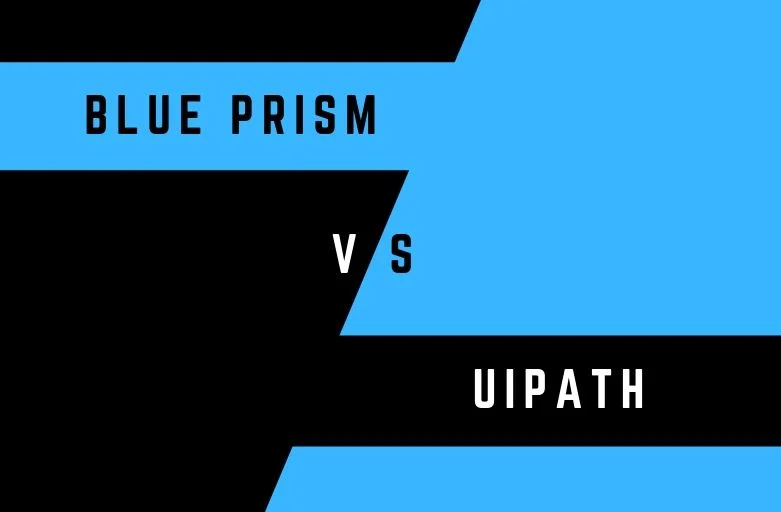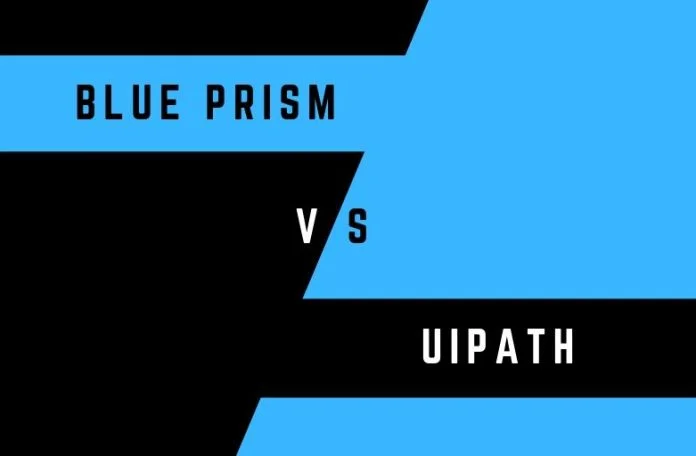 Robotic Process Automation: An emerging automation technology that is based on software robots' notion and AI.
The main aim of Robotic Process Automation is to make the use of robots to do a repetitive task, documented, and easier to do.
Every organization is nowadays looking to automate its business process so that automation helps in making strategies without hampering the current process.
In this blog, we'll compare two of the best RPA Tools, i.e., Blue Prism and UiPath. But, first, let us know what they are.
Blue Prism
Blue Prism has a strong presence in the market; a lot of clients are using their automation software. Blue Prism is an RPA tool that can store the humungous volume of data generated.
It is cost-effective software that acts like a human and incorporates the logic of a robot.
It is a feature-rich and robust analytical tool that provides drag and drop options and also contains a flowchart-like design to automate various business processes.
Features:
Robust – It provides some of the best features, like data encryption, load balancing, and auditing.
Security & Accuracy – A user can run an "N" number of processes and will get secure as well as accurately automated results.
Less Workforce Requirement – The tool can run 24×7, and no workforce is required to monitor it.
Data Management – Automation helps this tool to store data in data centers, which provides a defined way to abstract data and secure the whole process.
Dashboard Support – This RPA tool offers a dashboard so a user can quickly analyze data and can monitor the process.
Pros
This tool has the ability to develop and control
Operational scalability is good with excellent execution speeds
It has a client-based server architecture
Highly reliable and accurate
Image and text recognition is present
Debugging capability of the tool is good
This tool can handle infinite processes at a time.
 Cons
This tool is expensive, and no free version is available
Does not contains open forums
A user cannot do advance scheduling
Supports back-office automation only
Recorders do not exist on the tool
Only app-based access
User will need training regarding the tool
UiPath
It is an RPA tool that is used to automate web and desktop applications basically used for windows desktop automation.
It uses advanced automation tools that enable a user to design the relatable processes visually with the help of diagrams. Robots in UiPath can be run without the supervision of a human.
UiPath also enables a user to schedule, deploy, monitor, and manage virtual processes and bots.
Features:
Compatibility – UiPath offers a good range of applications, be it desktop-based or web-based.
Hosting – A user can host UiPath RPA on the cloud as well as on virtual terminals.
Library – This tool offers a dynamic library which helps users to use drag and drop feature.
Licensing – This tool uses server-based licensing that uses a centralized server, which makes it easier to use.
Integration – UiPath provides third-party integration. A user can use OCR technologies from various companies at the API Level.
Debugging – It also offers powerful debugging, which is flexible and intuitive.
Pros
This tool is expensive, but a free version is available
Contains open forums for public
A user can do advance scheduling
Supports back office and front office automation
Recorders are present in the tool for faster process mapping
Both mobile and app-based access
Image and text recognition is present
The user interface is easy to use
Implementation and development speed of the tool is fast
Cons
It has a web-based architecture
Reliability here is not so good
Operational scalability is average
This tool can handle a maximum of 10,000 processes
Conclusion:
Blue Prism and UiPath both RPA tools are very good to use. Blue Prism has the edge over UiPath as it is advanced and has more features.
When it comes to developing processes using C#, the users will opt for UiPath. In case of reliability, Blue Prism is ahead of UiPath.
So, if a user wants to opt for some advance and latest automation features, he will choose Blue Prism over UiPath. Lastly, it depends on which tool you wish to use as both are one of the best RPA Tools.
Recommended For You:
How can Robotic Process Automation (RPA) Help in Finance Sector?