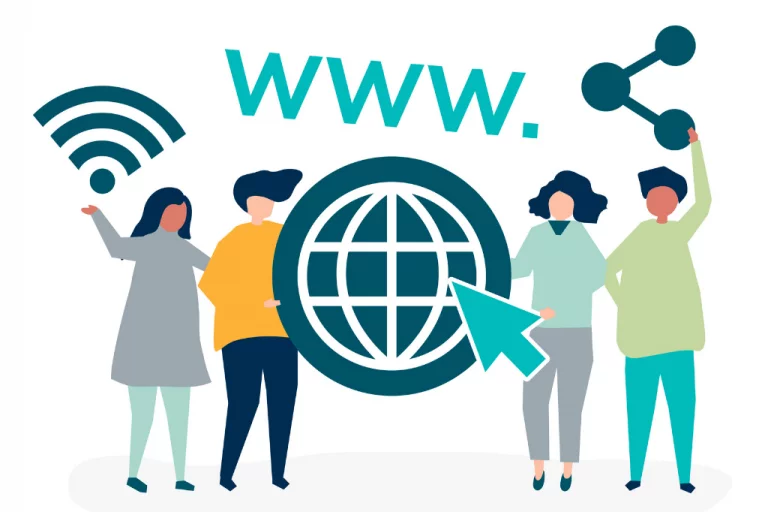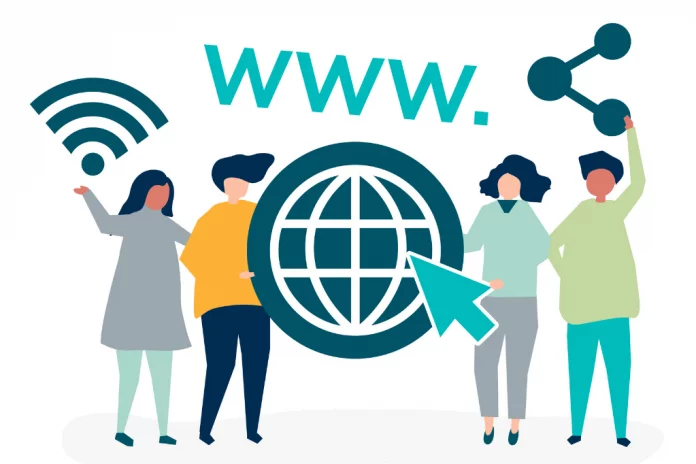 Before going down to a more secure web browser, we will first see "what is a web browser?" and some of its types.
A web browser, one can say, is a software program that enables a user to locate, access, and visualize web pages. Therefore, in everyday language, a web browser is usually known as a "browser."
Hence, web browsers mainly display and access websites on the internet, and other content, using Extensible Markup Language (XML) and Hypertext Markup Language (HTML).
Therefore, one can say the web is a vast and mighty tool. Over a few decades, the internet has changed how one works, how one plays, and how one interacts with the other.
Hence, depending on how it bridges nations, stimulates commerce, nourishes relationships, drives the discovery engine of the future, and is capable of more memes than we know.
Browsers are sometimes incorrectly equated with search engines. Therefore, this confusion derives from the fact that the same companies back the top browsers often have a similar search engine.
For instance, Google Chrome browser practices Google to display search results, but Google is also the default search engine for Apple Safari and Mozilla Firefox browsers.
Hence, browsers include navigation buttons, toolbars, and password management, whereas search engines have query suggestions/autocomplete, multimedia display, and maps integrations.
More Secure Web Browser Server: Gateway vs. Firewall
Gateway
The gateway is a network hardware device or hardware node used to relate two different networks, enabling users to interact across various networks.
As the name implies, a gateway serves as a 'gate' between two different networks. Hence, it is a networking device with dedicated hardware and software that makes communication feasible between various networks with other structures and protocols.
Therefore, gateways communicate between terminals related to heterogeneous networks with diverse network characteristics and using other protocols.
Though the most apparent gateways are computers and routers connecting an enterprise to the web, gateways are generally crucial when a company switches from one configuration to another to work concurrently.
Benefits
Filtering capabilities.
Helps to keep information hidden from the network.
Gives the authentication feature the full extent of protection necessary.
Provides the user a thorough itinerary of log-in traffic that details what goes in and out of the network.
Firewall
Firewalls are a decisive part of a secure network in today's Internet. A firewall is a network security system specially designed to restrict unauthorized access into a private network.
Therefore, firewalls accurately and thoroughly examine the incoming and outgoing traffic based on pre-set rules and separate traffic from questionable or unsecured sources.
Like gateways, firewalls pull off in both hardware and software, or a combination of both.
Firewalls safeguard one's computer at the entrance called ports to block unauthorized users such as hackers from reaching private networks attached to the Internet, especially intranets.
Thus, firewalls typically examine the packets, control the connection, and then separate contacts based on the packet inspection outcomes.
Packet inspection decides whether the box should be authorized or denied based on the pre-defined access plan. Therefore, it may require inspecting multiple components such as source IP, destination IP, source port, destination port, IP protocol, and packet header information.
Benefits
Monitor Traffic
Protection against Trojans
Prevent Hackers
Access Control
Better Privacy
Meaning
A gateway is just a networking tool or hardware node used to join two distinct networks with different protocols and network characteristics. Hence, it links two diverse networks together, letting users communicate across several networks.
On the other hand, a firewall is a security system between the modem and the route. Therefore, it can be a standalone hardware device or developed into the router itself.
A firewall is a security system that observes incoming and outgoing traffic based on a pre-decided set of rules and filters traffic from unusual sources.
Purpose
Gateway is a networking device with dedicated hardware and software connecting various networks with varying architectures and protocols.
Therefore, they are implemented either as hardware, software, or both, and they follow two primary functions: connecting multiple devices and joining devices to public and private networks.
Although the security gateway protects the network, the safety level is not as powerful as the firewalls.
On the other hand, firewalls can safeguard one's network by limiting unauthorized users or hackers from entering private networks attached to the Internet.
Firewalls obstruct suspicious traffic like viruses and hackers, and the primary purpose of firewalls is to keep your network from danger.
Function
Gateway:
One can split a gateway into three types based on its functions: protocol gateway, application gateway, and security gateway.
Protocol gateway: It is for protocol conversions between networks using various protocols, which is the usual gateway's function.
Application gateway: It can connect two distinct application layers suitable for protocol translation for a particular application.
Security gateway: As for security, the gateway can extend protection against online security threats by implementing company security policies and cleaning malicious internet traffic in real-time.
Firewall:
Firewalls offer three essential security functions: packet filtering, stateful inspection, and acting as an application proxy.
Packet filtering:
In packet filtering, the firewall works at the packet level, and it will review the data packet when it appears to or leaves the computer network. Therefore, it uses rules defined by users to decide whether to accept or reject the package.
Hence, if the data is proper, then it is received, and vice versa. If it is not, then the information is rejected.
Static filtering:
Opposite to packet filtering, static filtering will check the packet headers and several data elements and compare them with trusted knowledge from the database.
Therefore, during the study, the packet is analysed into its layers by registering the IP address and port number so that security is more robust than packet filtering.
Application proxy:
When the firewall runs as an application proxy, it works at the application level to stop information between internal and external networks.
Working
Gateways ordinarily operate at OSI layer 4 or higher and change the protocols to provide terminals on two separate networks to interact with each other.
Hence, it can be both hardware and software or a combination of both. Therefore, the term gateway is in many contexts, but in general, it refers to a hardware or software interface that provides two diverse network systems to communicate.
On the other hand, firewalls typically scrutinize the packets and observe the connection by examining the source IP and destination IP, source and destination port, IP protocol, packet header information, and finally, concluding whether the packet should be permitted or denied.
Which is the more secure web browser?
The one which efficiently protects one from a variety of online threats is the most secured browser. Constant updates, sandboxing, VPN integration, anti-phishing protection, and automatic HTTPS encryption are only several of the ways the best secure browsers keep you safe.
Ways to have a more secure web browser
Configure browser's security and privacy settings
Examine the browser's privacy and security settings to ensure what's checked or unchecked. For example, if one's browser blocks third-party cookies, advertisers can track one's online activities.
Keep browser updated
Usually, browser updates are out to close recently found security holes. So it's essential always to keep any browsers you use updated.
Sign up for alerts
Think setting up Google alerts for a browser to stay current on any emerging security concerns. For example, if one uses Internet Explorer, build a Google Alert using Internet Explorer security or something related. One can opt to receive instant, daily, or weekly alerts.
Manage browser cookies
Browser cookies are tiny pieces of data, a website stores on one's web browser when visiting that website so it can retain you and your interactions.
Therefore, cookies themselves are not harmful but can become problematic if they become infectious with malware and steal cookie information. Hence, cookie tracking can be decreased but not completely prevented.
Make sure to have an AV installed.
Potentially unwanted programs (PUPs) can slide past when one installs any software. Therefore, these tiny buggers can switch browsers without warning and might never come to notice.
Keeping a reputable antivirus program installed is one of the most reliable ways to keep PUP from hijacking the browser.
Conclusion
In short, utilization of a gateway is in many contexts, and there is an ample range of diverse applications for gateways, and they can run at either of the OSI layers.
However, a gateway is usually a hardware or software interface that provides two different networks to communicate with each other.
On the other hand, a firewall is the foundation of an organization's security infrastructure and a security system that observes and controls the traffic between network sections.
Therefore, firewalls restrict unauthorized users from reaching private networks attached to the Internet, especially intranets. Hence, firewalls block suspicious traffic like viruses and hackers.
Also Read:
10 BEST TERMUX TOOLS FOR ETHICAL HACKING IN 2021
PHISHING: HOW TO IDENTIFY & PREVENT THIS CYBER ATTACK?