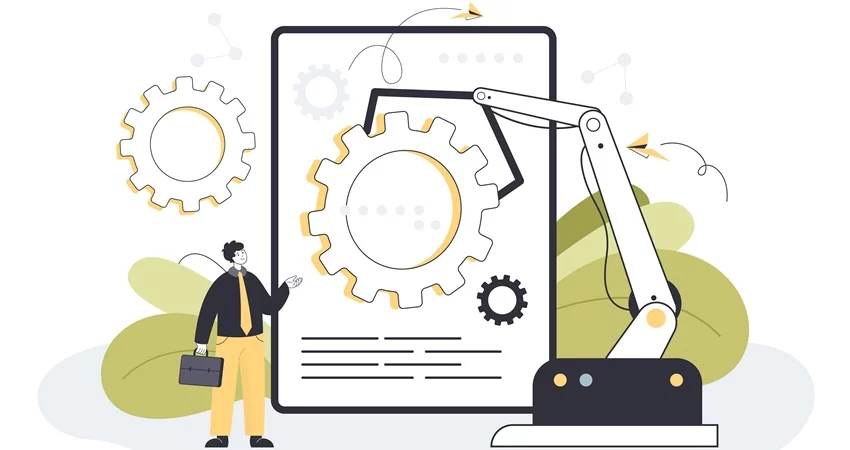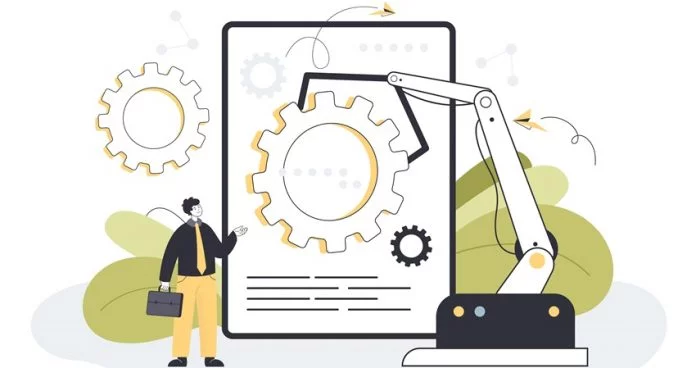 Microsoft power automate & power flow creates confusion as both names are similar, and both help business manage processes effectively. A cloud-based platform called Microsoft Flow allows you to build automated workflows. Power automate, formally known as Microsoft flow, helps streamline your data processes. Understanding the various flow types in Microsoft Power Automate can help you choose the one that is most appropriate for your business while laying out a flow.
With the help of Microsoft Power Automate, without prior technical knowledge, users may build and automate tasks and workflows across corporate systems. Now, let us study more about Microsoft power automate & power flow with their examples.
Microsoft's new corporate technology, Power Automate, enables us to automatically integrate and synchronize all of our data analysis and application processes. This system's main aim is to increase our business's productivity and efficiency.
In addition, to quickly and intuitively automating tasks and processes, power automate also enables a functional flow without writing any code. Several applications are connected with the help of power automate and perform actions that automate the daily business process. Some standard functions are transferring information between systems, transferring data between systems, issuing task reminders, supporting data from any API, and automating processes using local devices.
It will help connect to more than 150 data sources to design a custom multi-step flow, picking from hundreds of templates, gathering data, synchronizing files, and receiving notifications. When the workflow is set up in power automate, it acts in the background to send alerts about specific reports.
Microsoft said, "Since Power Automate launched desktop flows, our robotic process automation (RPA) capability in 2019, we've continued listening to your feedback and exploring ways to further democratize automation for all. With the release of Power Automate for desktops, automating repetitive, mundane tasks across legacy and modern systems became an easier reality. Now included for free in the Microsoft Store for Windows 10 users and built-in to Windows 11, users can begin using attended RPA bots right on their desktop at no additional cost".
Power automate is simple to use and easy to work with. You only need a web browser and an email address to start Power Automate. The first step of the power automate tool is nothing but registration. You will need to click on free registration, and then you will be ready to start. The device includes templates prepared to use, and suggestions for other apps are integrated.
It is ideal for people with little programming experience as the navigation is simple. Hence, you can develop a flow that sends prospective clients' data to Dynamics or captures tweets that meet specific criteria.
From there, you may design a pipeline that transfers a potential client's data to Dynamics, or you can automatically retweet tweets that meet particular criteria. It also helps to save email attachments of documents to OneDrive or SharePoint, and get notifications on your phone, etc.
Several advantages that Microsoft Power Automate offers your business include:
Increase productivity
Automated workflows help to save time on everything from little chores to elaborate systems. Everything is seamlessly integrated using many preconfigured connectors.
Faster and safer automation
Microsoft power automate makes faster and safer automation and robotic process automation easier (RPA). Additionally, it enables users to design safer workflows using only programming and a well-guided experience.
Smart workflows
Artificial intelligence provides the opportunities that help to automate time-consuming manual processes. It gives more time to concentrate on other critical objectives that require more significant investment.
With the help of Microsoft Flow, a cloud-based technology, you can automate workflows, simplify business processes, and manage them better. Moreover, microsoft Flow automates everything from fundamental push alerts and content management to complicated corporate processes with set steps and stages.
According to TechTarget, "Microsoft Flow, now called Power Automate, is cloud-based software that allows employees to create and automate workflows and tasks across multiple applications and services without help from developers. Automated workflows are called flows. To create a flow, the user specifies what action should take place when a specific event occurs".
The flow is most frequently used to start notifications. For instance, an automated workflow can send a salesperson an email or text message with information about a new lead when it is uploaded to Microsoft Dynamics CRM. You may copy files with the flow as well. For instance, an automated workflow can immediately publish a copy of a new file to SharePoint when it is added to Dropbox or OneDrive for Business.
Data collection also takes advantage of Microsoft Flow. For instance, if a user wants to find out what others are saying about a specific brand, they may set up a trigger to collect new tweets that reference the brand and store a copy of each tweet in a SQL database for sentiment analysis.
Following are some key features of Microsoft Power Flow:
Microsoft Flow integrates with goods from other manufacturers as well. Microsoft refers to these apps and services as connectors, including Salesforce, SQL Server, Twitter, Box, DocuSign, Slack, Skype, and Google Drive.
Users can access an extensive collection of pre-configured flows, often known as templates.
The templates can save Gmail attachments to OneDrive, and any audience can receive an email when a Power BI data alert is triggered.
These templates, every week, copy entries from a SharePoint list into a CSV and Tweets with a specific hashtag saved to a SharePoint list.
With this, you will receive a push notification when your boss sends you an email.
Your business applications can cooperate just because of Microsoft flow, which eliminates the need for manual tasks. A trigger, or pre-determined event, initiates a flow before prompting a reaction. Power Automate is a low-code solution that is a part of the Power Platform. It enables anyone, from a novice business user to an IT expert, to design automated operations. The point-and-click flow builder helps you to create a workflow, eliminating the need for coding.
Understanding the various types of flows, such as cloud, business process, and desktop flows, are crucial while developing a flow in Microsoft Power Automate. It is essential to choose the one that is most appropriate for your situation.
Cloud Flows
The most popular flow is the cloud flow, which enables users to start automation procedures instantly, automatically, or on a set timetable.
Below mentioned are the different types of cloud flow:
Automated Flows:
When a need is satisfied, an automated flow starts working. It may trigger, for instance, the receipt of an email from a specific person or a mention of your business on social media. Connectors are utilized to establish connectivity between your accounts and cloud or on-premises services.
Instant Flows:
With the push of a button, Instant Flows lets you launch a flow that can be used on a desktop or mobile device. They are frequently utilized to automate a variety of actions, including asking for permission in Teams or SharePoint and reminding the team with the touch of a button from a mobile device.
Scheduled Flows:
Scheduled flows are perfect for activities that need to be automated during a scheduled period. Also, these tasks are executed based on a specific day or time. For instance, you might use this flow to plan a daily data upload to Dynamics 365 or SharePoint.
Business Process Flow
Business process flows give employees a roadmap for how to do their tasks and help assure consistency across your organization. The tool provides the best-streamlined experience to people, guides users through a specified procedure, and is customized for various organizational roles. By developing a business process flow, you can verify that individuals enter data consistently and follow the same guidelines each time they interact with a customer.
For instance, a business process flow helps to ensure that every customer service request is treated uniformly. Also, to mandate that everyone obtain approval for an invoice before submitting an order.
Desktop Flows
By using desktop flows, we can automate various tasks on the web and desktop. Desktop flows expand power Automate's existing robotic process automation (RPA) capabilities. It provides you the ability to automate any repeated desktop task.
Microsoft Flow was an Office 365 application designed to increase worker productivity by merging various cloud applications and services and automating several processes. These automated workflows allowed it to collect data, synchronize files, and receive notifications. Therefore, Microsoft ultimately decided to change that application's name and include it in the Power Platform. And making it a part of the Microsoft Power Automate architecture.
Conclusion
In conclusion, you know that workflow automation technologies are essential in modern business. We need something to make our life easier and streamline our routine business chores. Microsoft power automate & power flow helps us automate them as big data, and the number of responsibilities gains footing.
Also Read:
Top BI Tools Comparison: Domo vs. Microsoft Power BI vs. Tableau
Everything You Need to Know about Microsoft's Blockchain Manager Application