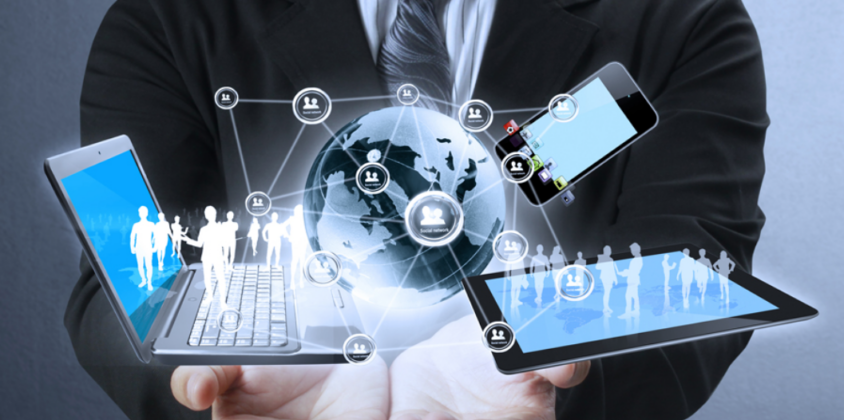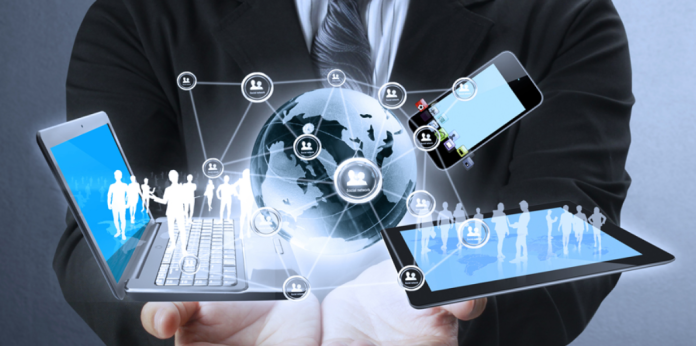 Introduction  
Mobile phones have now become a prerequisite of our daily life. Besides, we've seen technology evolving at a breakneck pace, and one of the interesting evolutions is, "Mobile App Development." 
Most businesses ought to woo potential customers through these portable devices. According to stats revealed by Statista Digital Market Outlook, revenue across many of the mobile app industry segments is to reach $613 billion by 2025.  
Whether you're a hard-core coder, an entrepreneur or maybe a journalist, amalgamating with the latest mobile app developments is extremely vital to stay ahead of the game.  
That's why in this blog, we've put down the 6 popular mobile app development trends thriving today. Let's dive right in!
What are the Newest Trends in Mobile App Development? 
As we step into 2024, the latest mobile app development trends will reinforce and reform its future. These trends particularly denote the direction in which the industry is moving and significantly impact the mobile apps' success. Below we've listed the trends: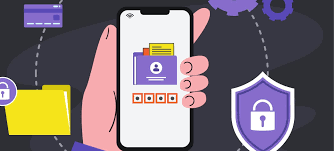 Augmented Reality and Virtual Reality

 

Blockchain Technology 

 

Adoption of Cloud Services 

 

Chatbots 

 

No-Code Platforms 

 

Rise of 5G Technology
Augmented Reality and Virtual Reality

 
All about experiencing the virtual world! But the concept is far beyond this context. An extensive number of apps rely on augmented reality (AR) and virtual reality (VR) features, and this trend isn't going anywhere. Applications using AR/VR offer great opportunities by leveling up the real-world environment with digital objects. Developers are also adopting these technologies to create interesting user experiences. All thanks to the AR and VR technology. Users will thereby experience apps more realistically.  
2. Blockchain Technology  
Blockchain is a game-changing technology that is ruling several fields. The very next one on the list is the mobile app industry. Integrating blockchain into mobile app development is exceptional as it makes e-transactions through mobile apps secure and maintains transparency without the intervention of a middleman.  
Another significant aspect is it supports some of the popular digital currencies like Bitcoin, and Litecoin, making digital transactions safe using the blockchain protocols.
3. Adoption of Cloud Services  
Companies are migrating towards cloud technology considering the flexibility, scalability, and security it offers. It has also completely revolutionized the way developers deploy and bring mobile apps to the market.  
One of the significant benefits is flexibility, allowing you to scale resources up and down based on the requirements. And the ability to access their data and app functionality anytime, anywhere through root access. Using cloud computing for building mobile apps is increasingly efficient and thus stands among the list of top mobile app development trends.  
4. Chatbots  
Every second website we browse on the internet now has a chatbot. Over the years, they have evolved dramatically and become a new norm for customer service. It is one of the trends moving upwards in every sector, including the mobile app industry. Chatbots are driven by AI technology that is evolving and mimicking humans. Adding chatbots to mobile apps is beneficial if you need to automate repetitive tasks while saving money and resources.  
5. No-Code Platforms  
A visual technique makes it super easy to build a killer app at blazing-fast speed with no prior coding experience. This approach is opted by many companies to create mobile apps without getting into the nitty-gritty coding. Plus, this cuts down the cost of hiring a skilled programmer. Some of the low-code platforms are Mendix, Appian, Heroku and more. Even though technologies like no-code are the need of the hour, it won't make manual coding absolute.  
6. Rise of 5G Technology 
You might be aware of using 5G technology on your mobile devices. Well, it's a great deal for mobile app development. It is the next generation of mobile networks, delivering lower latency, faster speeds and the ability to handle numerous connected devices. According to Statista's report as of 2023, the total estimated 5G subscriptions worldwide is 1.9 billion, and is expected to grow to 2.8 and 5.9 billion in the upcoming year by 2024 and 2027.  
Summing it Up  
The mobile app industry is bringing in new trends every day. The ever-changing scenario is nothing but the increasing demand for mobile apps. If you're building your first app today, following the old methods won't take you anywhere.  
Nevertheless, keeping up to date with top-notch trends can be the best option. As, it contributes to offering enhanced experience, and greater convenience and helps your business to remain competitive in the fast-paced and vibrant world of mobile apps. 
Read more:
The Use of Augmented Reality in Advertising