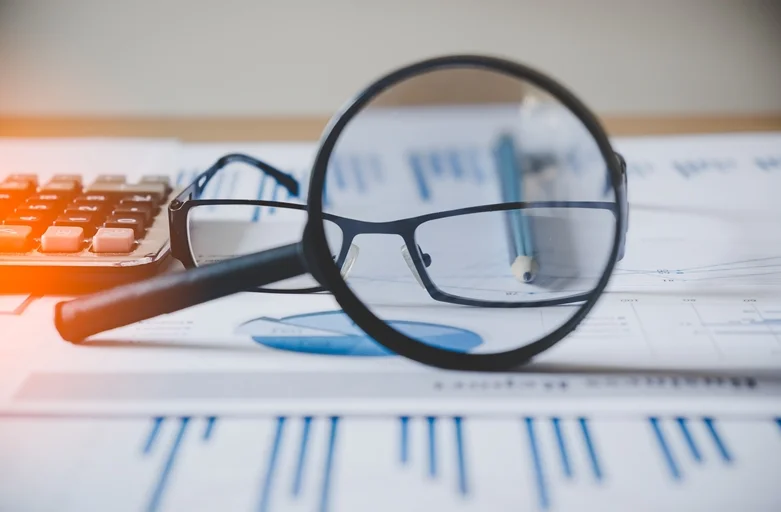 What Is Self-Service Business Intelligence?
Self-Service Business Intelligence is a trend with a vague definition. In a most general sense, Self-Service Business Intelligence tasks are those tasks that business users carry out themselves instead of passing them to IT for its fulfillment.
The main aim is to give the users of Business Intelligence tools more freedom and responsibility at the same time.
Another broad definition, self-service Business Intelligence has many facets, i.e. its meaning depends on the specific requirements of particular user roles.
For each role, self-service Business Intelligence can help users to complete various tasks.
The requirements of business users for self-service Business Intelligence are incredibly diverse and range from free analysis and modification of reports to the integration of local data.
These requirements can be categorized as follows:
Modifying Dashboards and Reports
The use of self-service business intelligence tools enables business users to modify dashboards and reports. Users can produce or filter reports by visualizing their key indicators.
They can independently create analyses by addressing their particular needs and therefore can derive new insights.
Creating Dashboards and Ad Hoc Reports
Creating dashboards and ad hoc reports no longer need to be the only task of IT. Thanks to the tools, report templates, and dashboards objects, which power business users to create dashboards and ad hoc reports to support other end users.
Integrating of Local as well as Private Data
Self-service functions help business users to integrate data into reports quickly. Local data is used to enhance the information delivered by the data warehouse and limiting the pressure and workload on data management.
Creating or Modifying Data Models
Business users act as 'data modelers', adapting their semantic model to a business department's needs without relying on IT.
Modeling can take place in a metadata layer, a database, or a so-called 'sandbox'. Each company should define its data management strategy to determine the best approach.
Why Is Self-Service Business Intelligence (BI) So Important?
In many companies, business intelligence (BI) is traditionally based on a central data warehouse.
However, the software solutions that have been considered as best practice in data warehousing for a long time is now insufficient to meet the growing needs of many companies.
The reason why companies increasingly adopt self-service business intelligence solutions is addressing the challenges of the business departments to have easy access to data and information anytime and anywhere.
Companies need to act as quickly as possible on new insights derived from analytics. Traditional BI delivery models, still suitable for many situations, cannot offer the level of agility and efficiency.
As a result, the demand for simple, quick, and user-friendly business intelligence software solutions is still on the rise.
Here are

the

latest Self-Service Business Intelligence (BI) Tools:
SISENSE
Sisense is a self-service business intelligence (BI) software that is designed for companies of all sizes that allows to analyze and visualize disparate and voluminous data sets instantaneously.
It has the advantage of simplifying complex data preparation, analysis, and visualization and gives unprecedented power to businesses by avoiding costly and complicated IT investments.
Sisense is nevertheless a surprisingly powerful, agile, and elegant self-service business intelligence (BI) tool.  An excellent app for experienced business analysts, though not quite ready for lay users.
TABLEAU DESKTOP
Tableau Desktop is a tool that allows users to have a clear understanding of their data regardless of their type. Using interactive dashboards makes it easier for users to respond to their decision-making needs and to make sense of their data.
Tableau Desktop is compatible with all types of data. Thus, it offers the ability to connect to a large volume of information.
Tableau Desktop is rich in features, and it is one of the most mature offerings on the market. It is easier to use as compared to its competitors and thus provides value for money.
Mircosoft POWER BI
Microsoft Power BI is an interactive data visualization tool that is simple to handle and requires no technical knowledge.
Its reporting system is easy to take in hand which sets it apart from other BI self-service solutions. Microsoft Power BI is rapidly evolving in response to the needs of the market.
Microsoft Power BI was awarded for its impressive usability, top-notch data visualization capabilities, and superior compatibility with other Microsoft Office products.
ZOHO REPORTS
Zoho Reports is for administrators and CRM managers who want to get to the bottom of the things. It is a powerful business intelligence tool that connects to the cloud-accessible database.
This business intelligence tool is available to all types of users. For small organizations, the self-service business intelligence (BI) tool Zoho Reports is the best value for your business intelligence.
It matches most of the competitor's features and offers dedicated mobile applications and integration with an extensive Software-as-a-Service (SaaS)-based productivity suite.
QLIK SENSE
Qlik Sense is a data recovery tool that offers a great simplicity in the creation of dashboards as well as certain flexibility by simple drag-and-drop.
There is no need for complex SQL scripts or complex queries or joins to render its data. The tool can integrate many types of graphics available through the Qlik-Sense user community.
Recommended For You: