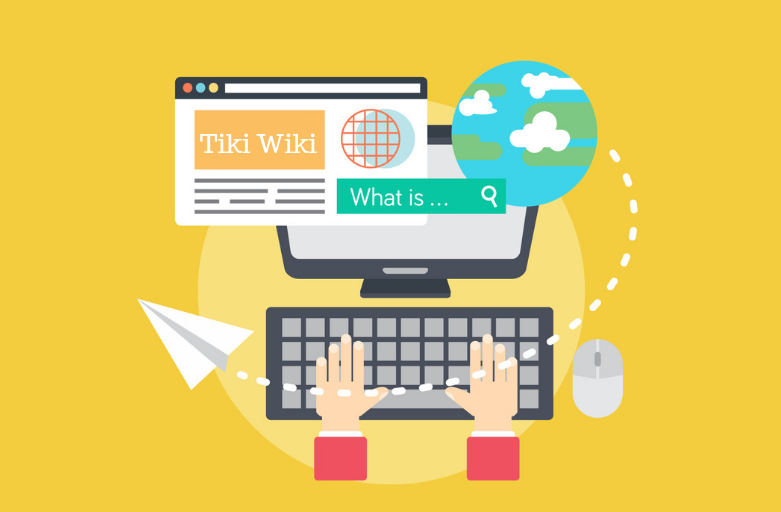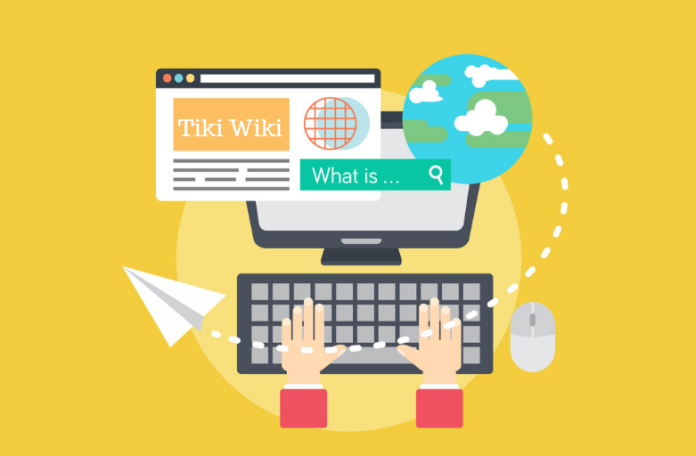 Tiki Wiki CMS Groupware or popularly known as TikiWiki is an open-source wiki-based CMS (Content Management System).
It was released in 2002. Written in PHP, Tiki Wiki CMS is a wiki-based CMS. Here, you need to know what "wiki" actually means. Wiki is just an HTML web page that can be edited by anyone, even a novice for that matter.
Tiki Wiki includes all the basic features which are present in most of the CMS available today. It also consists of some admin friendly tools to let administrators manage the content and can also configure the website.
Tiki also supports many international languages but consists of an interface which is in English only. The support of other languages is provided through UTF-8 if they can be encoded.
You may have noticed that many CMS which are there in the market mostly depend upon third-party extensions and possess limited features only, but this is not the case with Tiki Wiki.
It used all in one model so that it can be feature-rich in itself.
This enables Tiki Wiki to release the system updates at one go as all the things are present in the CMS. These system updates ensure proper working of the CMS, making the user experience that much better.
This feature enables a user to easily build forms on the web page to gather information about the user. This feature is called Tiki Tracker.
It is a handy feature for most of the businesses and especially for the businesses that do lead generation.
These forms present on your webpage or so-called Tiki pages enable you to manage that data which is collected in a tabular form based on the query generated by the user. Users can also track the workflows.
As the name says – "Tiki Wiki," here Wiki refers to a web page that anyone can edit, just like a user can edit information on "Wikipedia."
A user needs to open his browser for editing or to create new pages and information. The wiki pages are backed up and can be re-posted if required. WYSIWYG editing is also present in Tiki Wiki CMS.
These pages also include extensions that are very user-friendly and can be used on any page. Such extensions are used to enhance page quality and to apply various features to the web page.
Wiki pages are structured pages; i.e., it contains the information structurally.
Tiki Wiki CMS lets you publish multiple blogs on your website with ease. A user can also use the "Remote Posting" feature of Tiki Wiki if he's not available at the work location to publish the blog.
Moreover, the administrator of the website can create single or multiple authors who can create then blogs on their own. You can also change the settings to allow or deny other users to post in the blog.
Forums can also be created using this type of CMS. It is done by creating a topic to which users can reply and share their views regarding that topic.
The administrator can moderate these messages and replies and can also monitor the subscriptions at the same time.
RSS feed is usually present in all the CMS. It is used to publish the latest work done on a website. The CMS also allows users to create such feeds for nearly every page and support major RDF versions present like Atom, RSS 2.0, etc.
Tiki also allows users to create HTML authentication which enables only permission-based feeds on a website.
With Tiki, you can create and track events and also, update your site. This can be done by using Tiki's calendar. Such calendars let the users customize the view according to year, months, weeks, and days.
This can be helpful if a user wants to track something. Also, Tiki provides a pop-up notification feature, which is very helpful for users.
The gallery feature present on Tiki is the most used. Here, the gallery is used to host photos, videos, infographics, and such multimedia items. The slide show feature is the show stopper here.
So now, let us look at how to install Tiki Wiki CMS. For this, you don't need to be a rocket scientist. Tiki contains a wizard-based installer through which you can easily install the groupware.
And if in case you're not able to do this and you're seeking someone's help then you can consider Tiki friendly hosts.
Now there's some prerequisite for the installation guide. We assume that you have cPanel access with a web server and the latest version of PHP to install Tiki as well as access to the MySQL database.
If you're done with it then proceed with the steps mentioned below, otherwise, perform the prerequisites first.
Steps to Install:
Creating a Database:
MySQL database is required for Tiki to be installed. You can create a database with ease as there are many hosts present out there which has easy-to-do steps for creating a database and its users.
Assign a password to your user, and you're done. This is a simple operation and can be done in no time. You need to create a blank database and the rest Tiki installer will do for you.
Download Package Installer:
You can download the package installer with all the library files present out there.
Uploading Package to your cPanel:
Now, you need to upload the downloaded package installer zip file as a whole (without extracting) to your cPanel.
For this, you need to use the file manager of your cPanel to upload your file. After the upload is complete, you can extract the data and can move it to other directories as well.
Ensure that cPanel is available as it will boost the installation process.
No cPanel is there, No worries:
For ones who do not have cPanel on their systems, need to unzip the installation package and upload the files using FTP or something similar.
Installing Tiki:
To install Tiki, you now need to run the Tiki installer. For this:
First, you need to pick the language in which you want to install this package.
Check whether your server is working or not. If not, check the requirements.
Now, enter the information about your database host, its name, username, and the password.
Now, you need to create a new database.
Set up administrator email ID.
To disable the install script present.
Complete each and every page like this only and move on to the next step.
Login into Tiki:
Click on the login box which is there on the right-hand side of your webpage. For logging in you need to enter username and password as "Admin" respectively.
Changing the Password: 
Once you have logged in into the Tiki CMS, you need to change the Password for the same. Do remember, always use a strong password and once you have done it, logout and then login again.
Congratulations! You have done it. 
Once you have done all this and completed the installation, you're now advised to create a separate user account and log-in through that user only, instead of using the admin account again and again.
Configuring your Tiki CMS: 
I will recommend you to visit the Initial Configuration for the next few steps.
Conclusion:
TikiWiki is an international project and is used by many organizations. This is one of a kind of CMS.
It was developed by a large number of developers from the international community with over 300 in number, which makes it one of the largest teams in the world, for creating a CMS.
Tiki can also be used to build websites, blogs, forums which can be multilingual.
Recommended For You:
Best CMS (Content Management System) Platforms in 2019