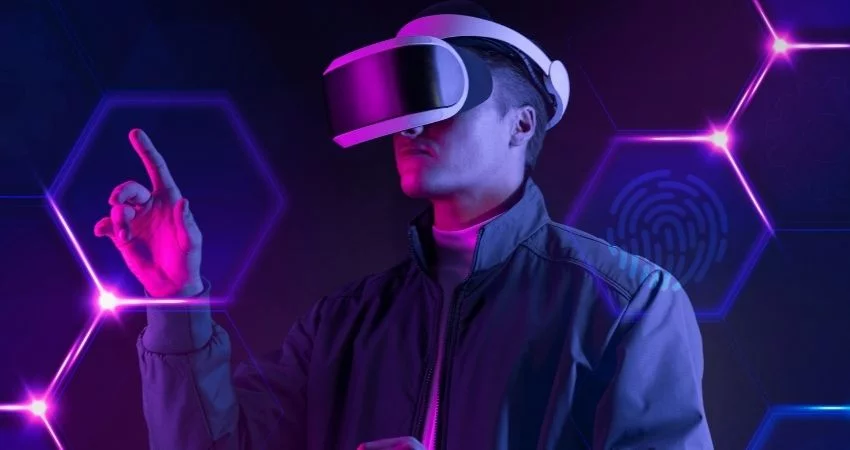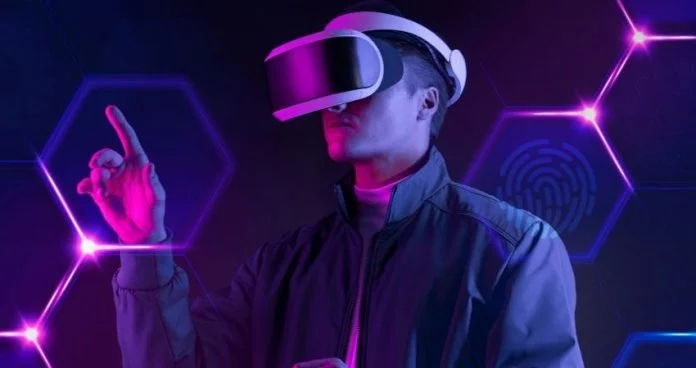 A reminisce into Virtual Reality
There are a few technologies that have created a make major buzz around the world in recent years and even continue to do so for example artificial intelligence, machine learning, blockchain, and many more.
We all know how these technologies stand to disrupt the way humans have been working. But there are a few technologies which have quietly but steadily made their way to the top.
One such technology, that we'll be talking about is virtual reality.
Virtual reality is an immersive technology that takes us to the alternate computer-generated world. It allows us to fully explore this mesmerizing computer-generated world.
Often, I've seen people interchangeably using AR and VR, or confusing augmented reality with virtual reality. Let's make this clear that the two are very different from each other.
Augmented reality like its name 'augments' the real with overlays much like Jurassic Park where dinosaurs were embedded into the real locations.
On the other hand, VR takes you to a whole new virtual world where everything is fiction but looks so much more real.
However, these two technologies are often combined together to get the best results because of them complementing each other so well.
But Where is VR used?
The use of VR has been aggressively increasing over the past few years as it is used throughout different industries ranging from space agencies to the gaming sector.
VR is being used to train and develop people's skills without the risk of failing in real-world situations like in the aviation industry.
VR has its usefulness in the medical field also where it can help medical students in training for complex surgeries.
Studies also go on to show that having these simulations, physicians were able to increase both performance and dexterity.
It's not the end for VR applications as this technology is used in military, space, robotics, cinema, video games, archeology, and many more as well.
Let's have a look at some virtual reality trends which are up for offer in 2019.
First, in the list of virtual reality trends in 2019 comes, VR devices. In the past, VR devices relied on wired connections and clunky hardware which obviously restricted the field of motion of the users.
However, in the present time, standalone mobile devices are taking over.
For example, Oculus Go, the leader in standalone mobile VR devices, uses just an app to setup which can be translocated to any place having WiFi. Samsung Gear VR, Google Daydream being others in this category.
By alternate worlds, I refer to computerized dimensions virtual reality takes us to. In this virtual world, you could be seated beside a calmly flowing river while in real-world you're seated in your office chair, each desk turns into a camp tent, a bonfire.
Magical, isn't it?
Still, confused let me give you a real-life example, we all remember Pokémon Go right? This game explored the massive potential of this alternate dimension world concept.
Have you seen stories of people on Instagram or Snapchat with those dog faces? Well, that right there is an example of AI and VR working together. Want another example, I got you covered.
Ever heard of Machine Learning Microscope of Google? The tool packs the capability to trace cancerous tissues.
The world is just waiting for some powerful VR and AI enhancements. It is certainly one of the most significant virtual reality trends in 2019.
To provide state-of-the-art entertainment to its audience, Oculus partnered with NBA. Now sitting courtside, one can actually feel like being in a game. Pretty cool, right?
VR technology's accessibility is increasing now more than ever. As I mentioned earlier in the blog, it covers every industry from space to education to entertainment.
Training and educating are the most time-consuming and costly processes in any sector. Virtual reality technology is being used in many industries for training purposes.
VR technology not only cuts costs and provides better training but also saves them from the risk of failing.
Like a flight simulator, it is better to experience an immersive real flight cockpit-like environment in training rather than just diving into practicality after reading just theories.
That helps right?
Walmart recently used Oculus Go headsets to train their employees. They used about 17,000 headsets. Likewise, US army used Microsoft's HoloLens to offer real-time updates to its soldiers.
The e-commerce giant recently launched Amazon Showroom, which aims at increasing the sales of online furniture.
In this new feature, users can see a 3D model of the furniture that also in a virtual room to really get a feel of the furniture and how it'll look in the user's room.
Well, to be honest, if you ask me if I wanted to buy furniture I would go to the brick-and-mortar store for the purchase.
Call me skeptical but I would like to feel the furniture and see how it'll look in my room. But now with Amazon's Showroom feature, I would be much more comfortable, I guess.
In another example, WatchBox, a company dealing in pre-owned luxury watches, used AR/VR to minimize the gap between a buyer's expectation of the product and the product that actually arrives.
They added enabled AR/VR on their mobile app that offered customers to "try on" the watches they were interested in.
Here's an example from the medical industry on how virtual reality can significantly improve medical operations.
This operation was performed at The Royal London hospital. Shafi Ahmed, the surgeon who conducted this cancer operation, claimed that, in healthcare, virtual reality could give a major boost to the level of medical staff training.
In the end
Virtual reality is one technology that has the power to change the way this world functions right now. Looking at the range of its applications we can have a glimpse at the colossal impact it could have on humanity.
In many terms, VR technology is just getting started and the world is in for a lot of surprises. How this technology will improve human functioning, that we'll have to wait and see.
Recommended For You:
Role of Augmented Reality in Smart Cities